Vitamin C Infused Pomegranate Autumn Cider Recipe
Cider has a special place in many of our hearts when Fall comes around. This year, we wanted to give you a new option for this traditional beverage - one with a superfood twist.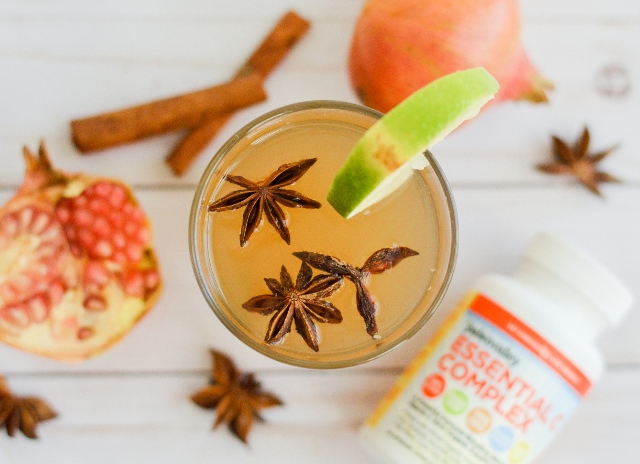 This Pomegranate Autumn Cider not only contains antioxidant-rich pomegranate seeds, but is also infused with our immune-boosting Essential C Complex, featuring several of the most concentrated natural sources of vitamin c: amla berry, camu camu berry, and unripe acerola cherry.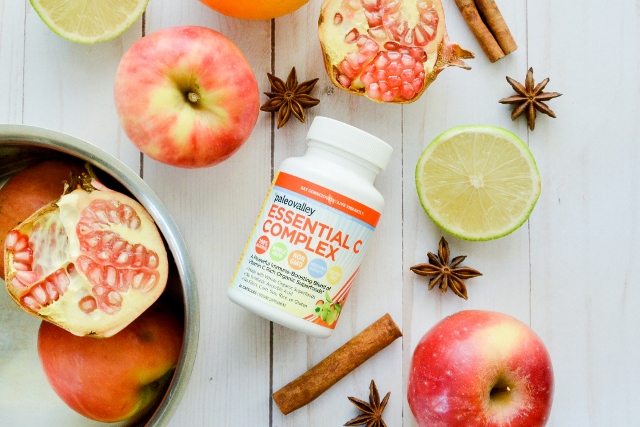 Each serving delivers 750% of your daily recommended intake of vitamin c (also fantastic for helping to prevent the colds that come with the temperature drop) and makes the perfect addition to any fruity beverage since the ingredients are 100% pure organic fruit powders.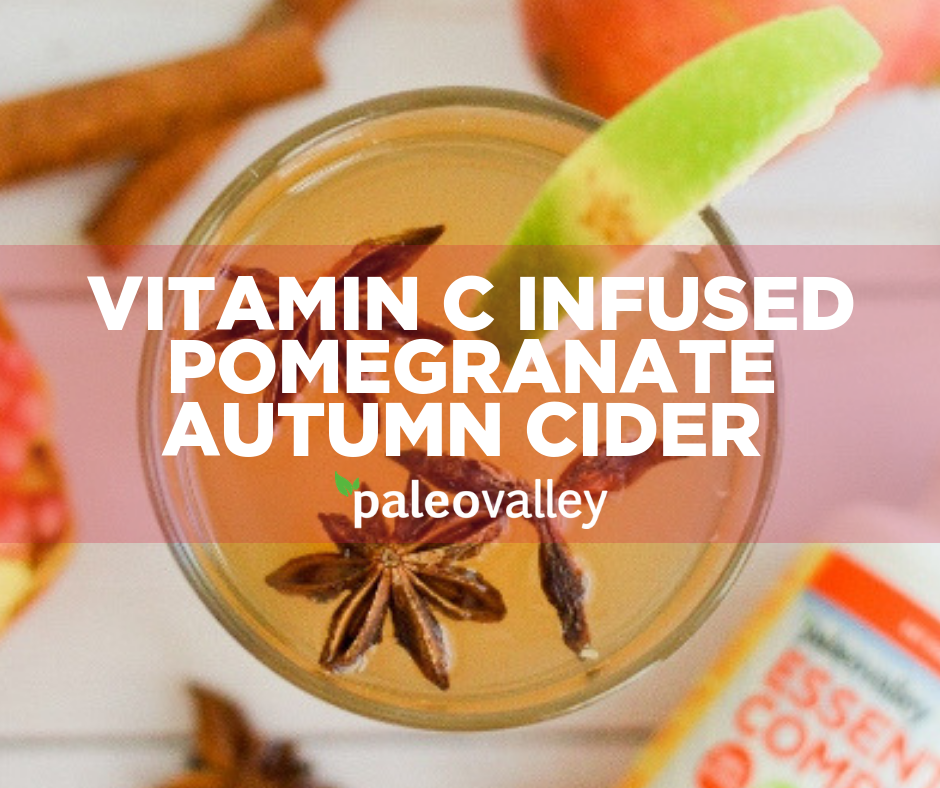 Vitamin C Infused Pomegranate Autumn Cider
Prep time: 5-10 minutes
Total time: 2-3 hours
Serves: 8 servings
Ingredients:
Equipment:
Directions:
Slice all of the fruits and add them to your pot along with the cinnamon sticks, anise stars, and pomegranate seeds.
In a separate bowl, open your two Essential C capsules into the water you're using. Combine well and add in your vanilla and optional honey or maple syrup.
Pour the water over your fruit and bring to a simmer.
Simmer on low for about 2-3 hours.
When you're ready to sip, pour into a glass and garnish with lime or oranges slices.
Take your immunity to the next level this Fall with our super potent Essential C Complex.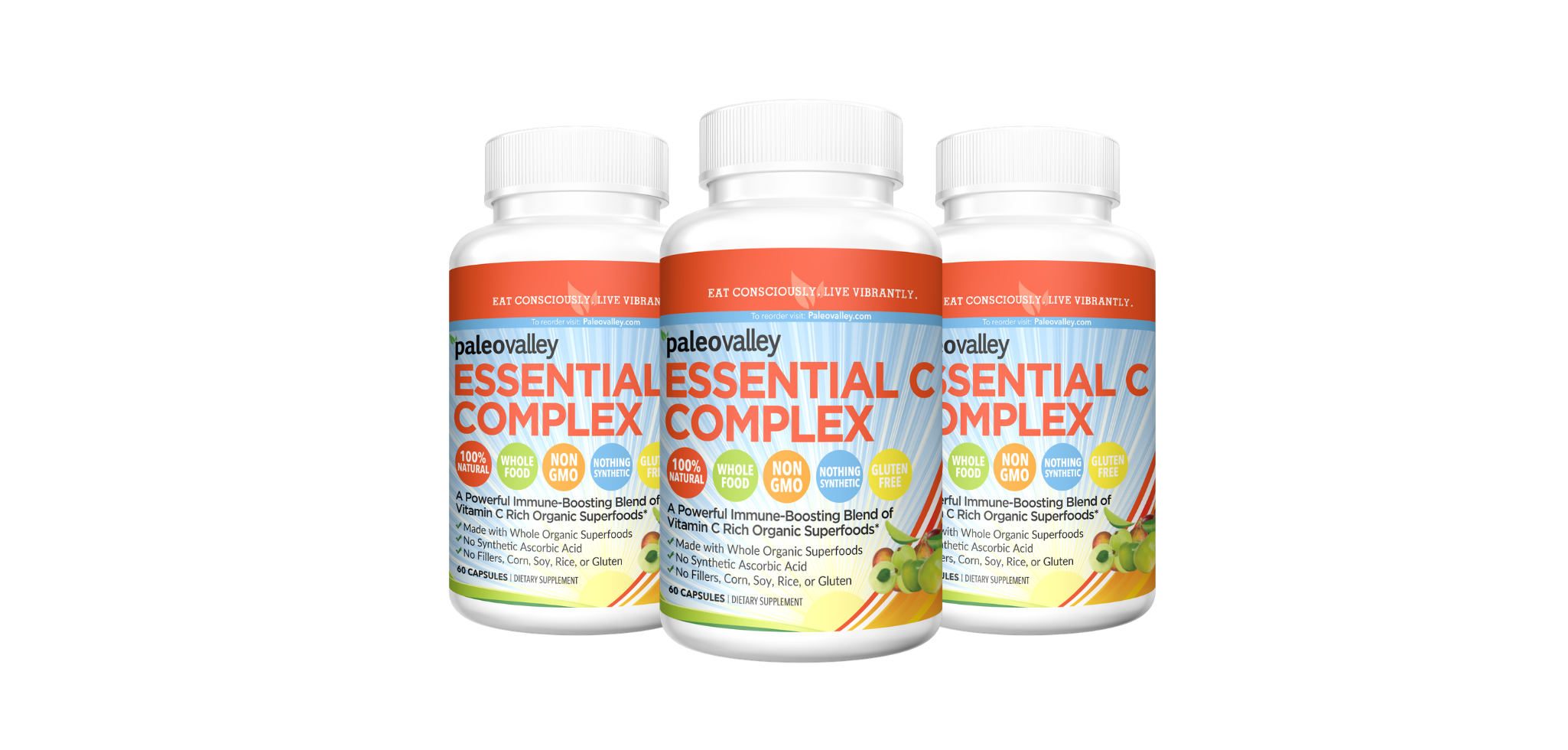 >>>Pick up your Paleovalley Essential C today for up to 20% OFF Here!