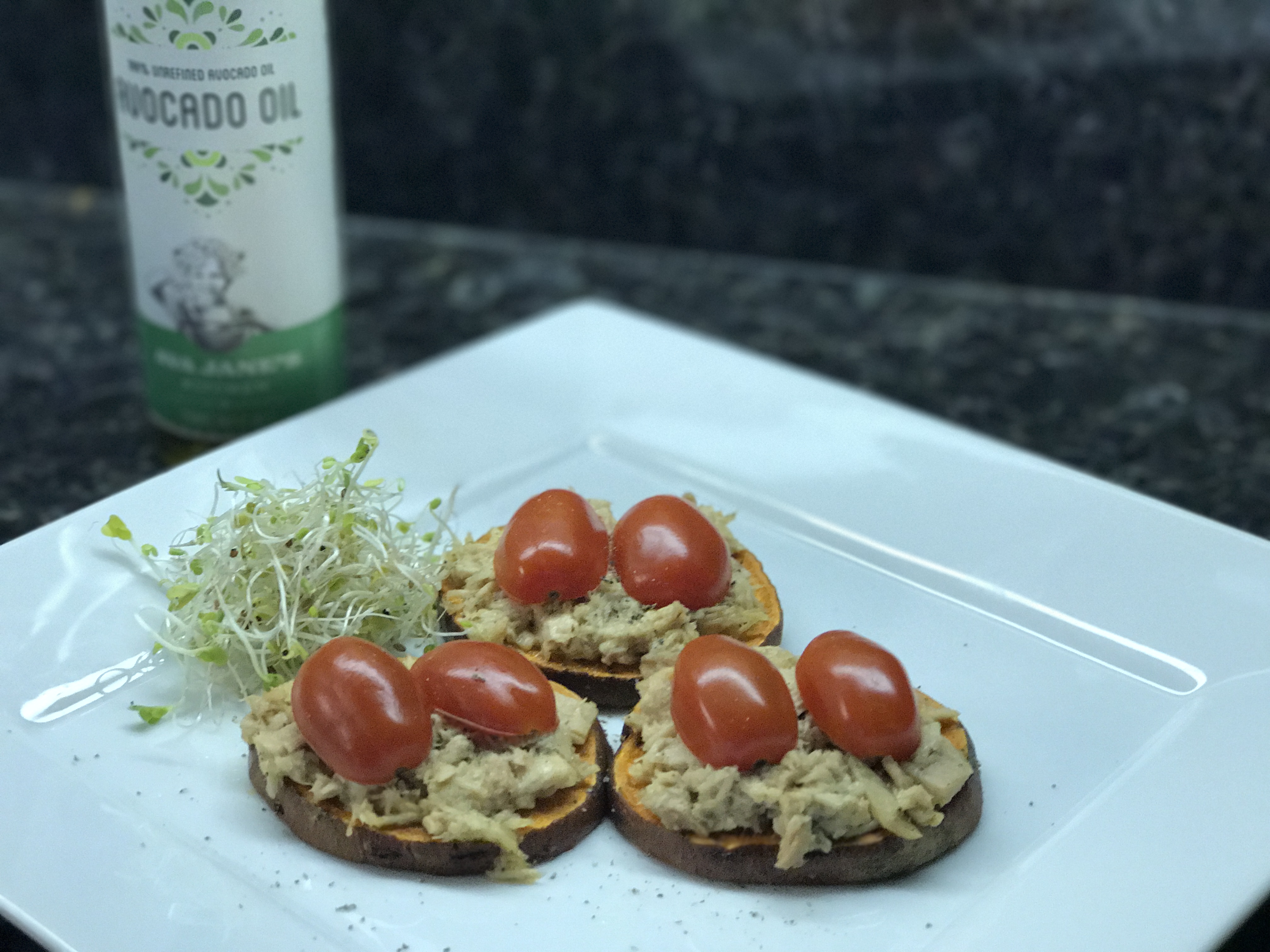 Tuna Melts
Paleo Approved Tuna Melts!
Tuna Melts
Servings: 3-4
Cooking Time: 20 mins
Prep Time: 5 mins
Ingredients:
Equipment:
Directions:
Preheat oven to 375° F.
Coat yam slices with avocado oil. Sprinkle with salt & pepper. Roast on a sheet tray for 15 minutes or until tender.
Turn oven to broiler.
Drain tuna. In a small bowl, combine tuna, mayo, mustard, lemon juice, and a pinch of salt & pepper. Mix well to combine.
Spread tuna mixture on top of yam slices. Top with halved tomatoes. Sprinkle with a pinch of salt & cracked pepper.
Broil for 3-5 minutes until tomatoes start to blister & tuna is hot. Serve topped with sliced avocado.
***Always opt for organic for any of the ingredients whenever possible and always 100% grass fed/grass finished for the meat, wild caught for fish, and pasture raised for pork and poultry.