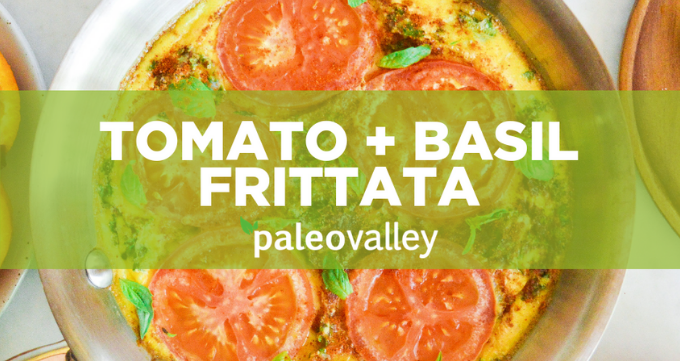 Tomato + Basil Frittata Recipe
If you're looking to whip up something fancy for mom this Mother's Day without having to spend hours in the kitchen, look no further than a frittata.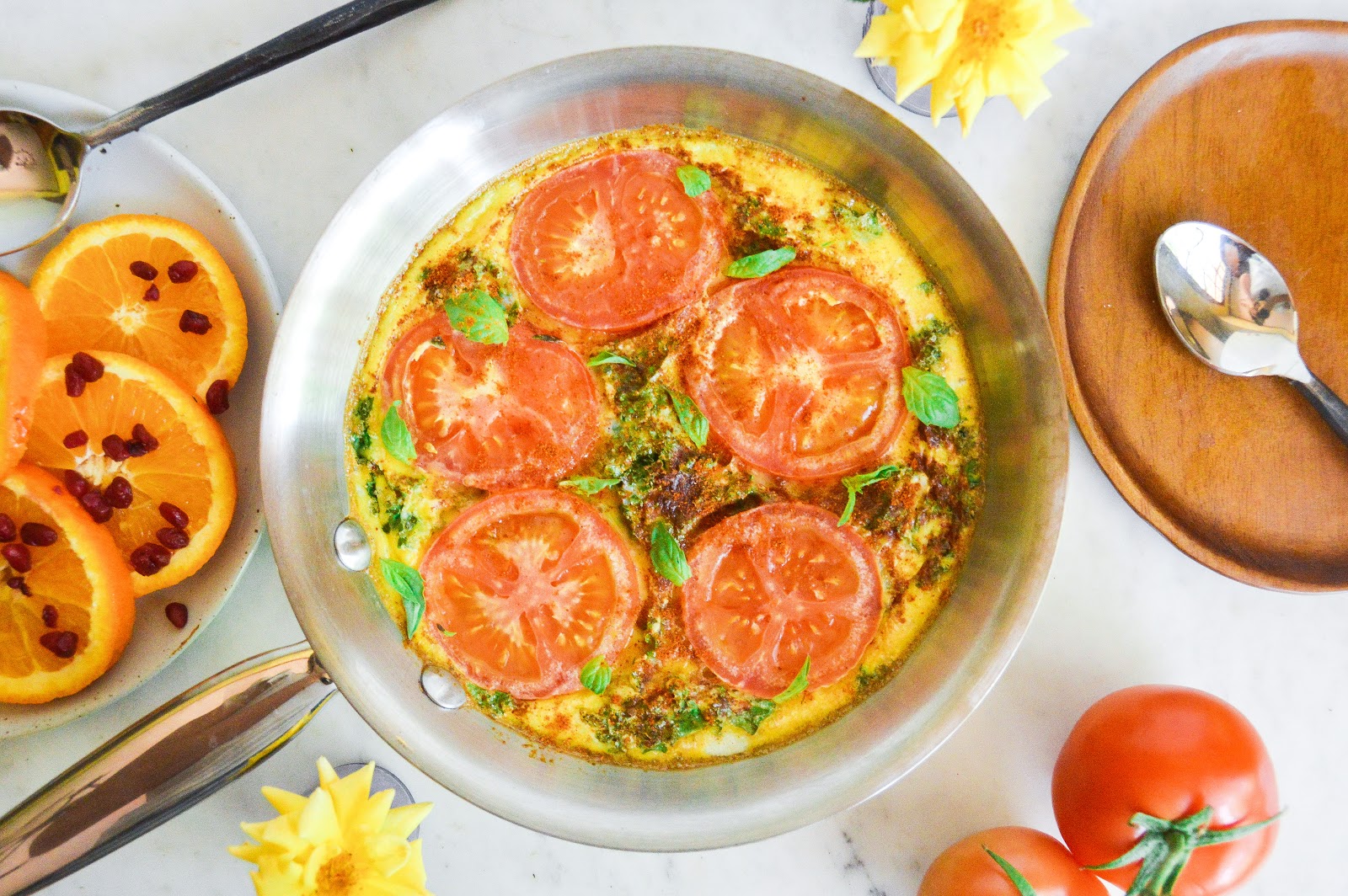 Frittatas are not only beautiful, but classically delicious, and this tomato basil version lends a light Italian flavor to tradition.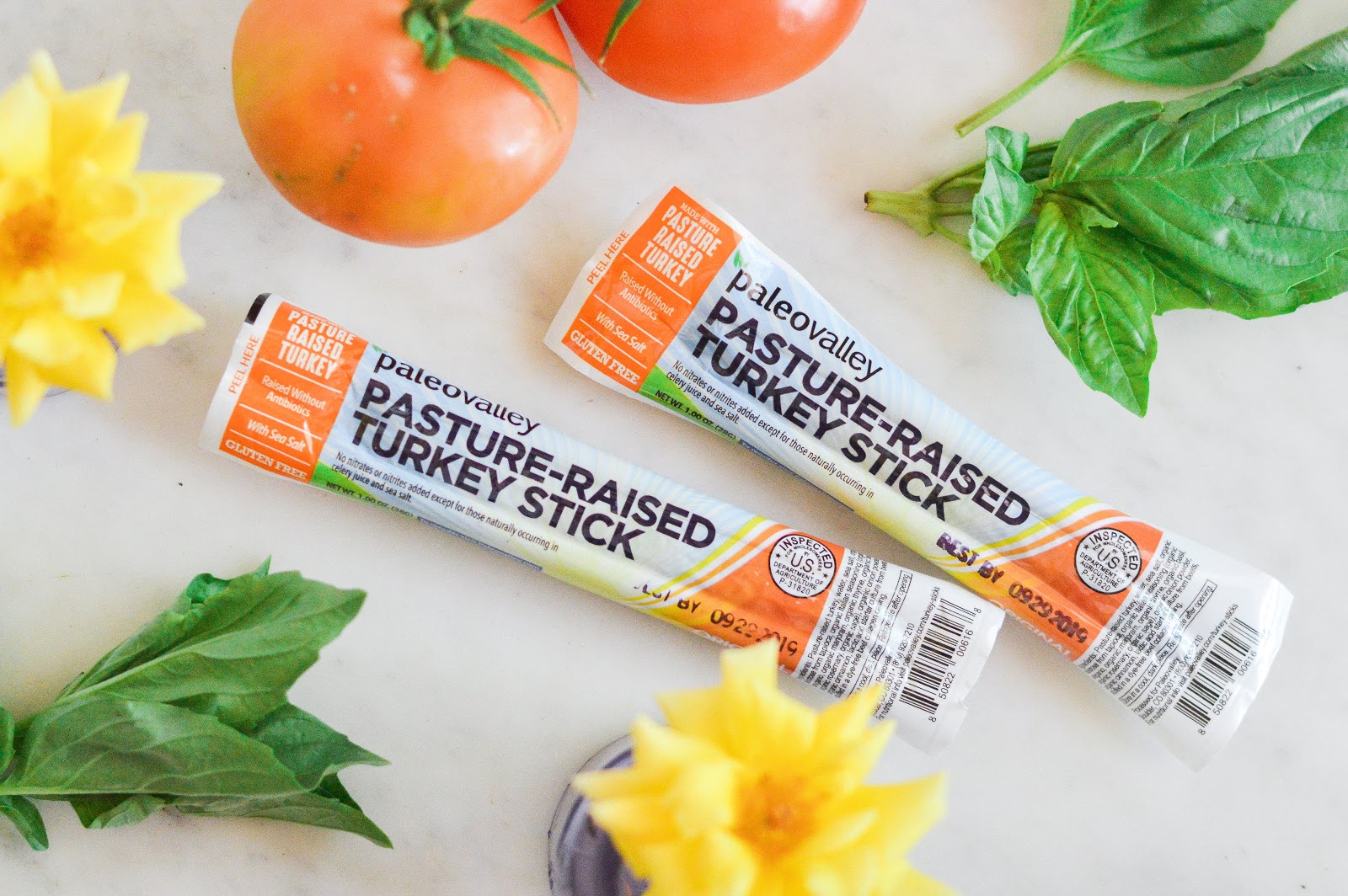 Blended with our Pasture-Raised Turkey Sticks and served with a side of bright orange and pomegranate, it's definitely something that will make mom smile the moment she gets up on Mother's Day.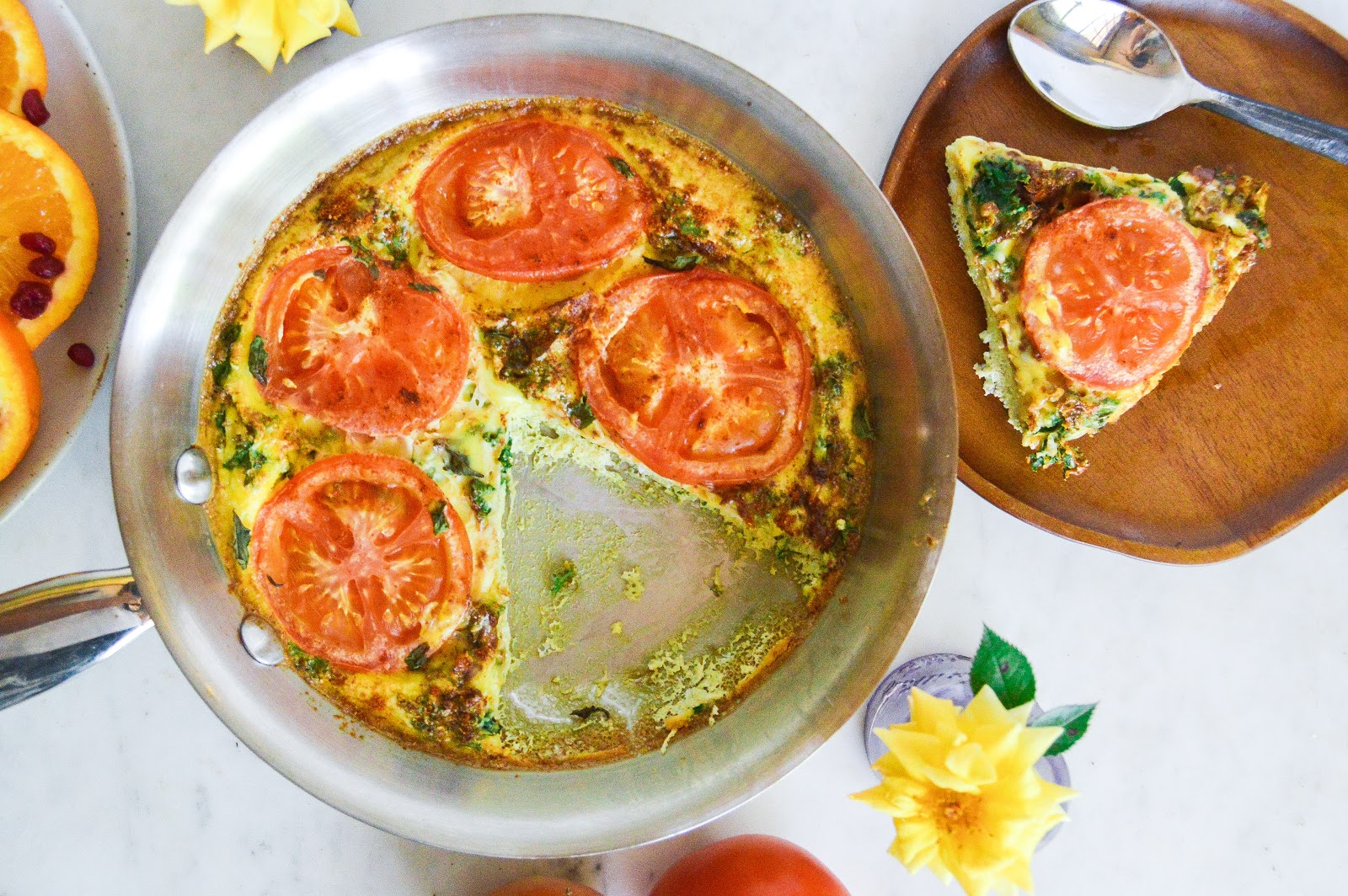 Not to mention, this recipe is super healthy and clean, heavy on the protein, and free of sugar. This makes it great for everyone in the family to enjoy, while possibly also saving room for goodies later in the day.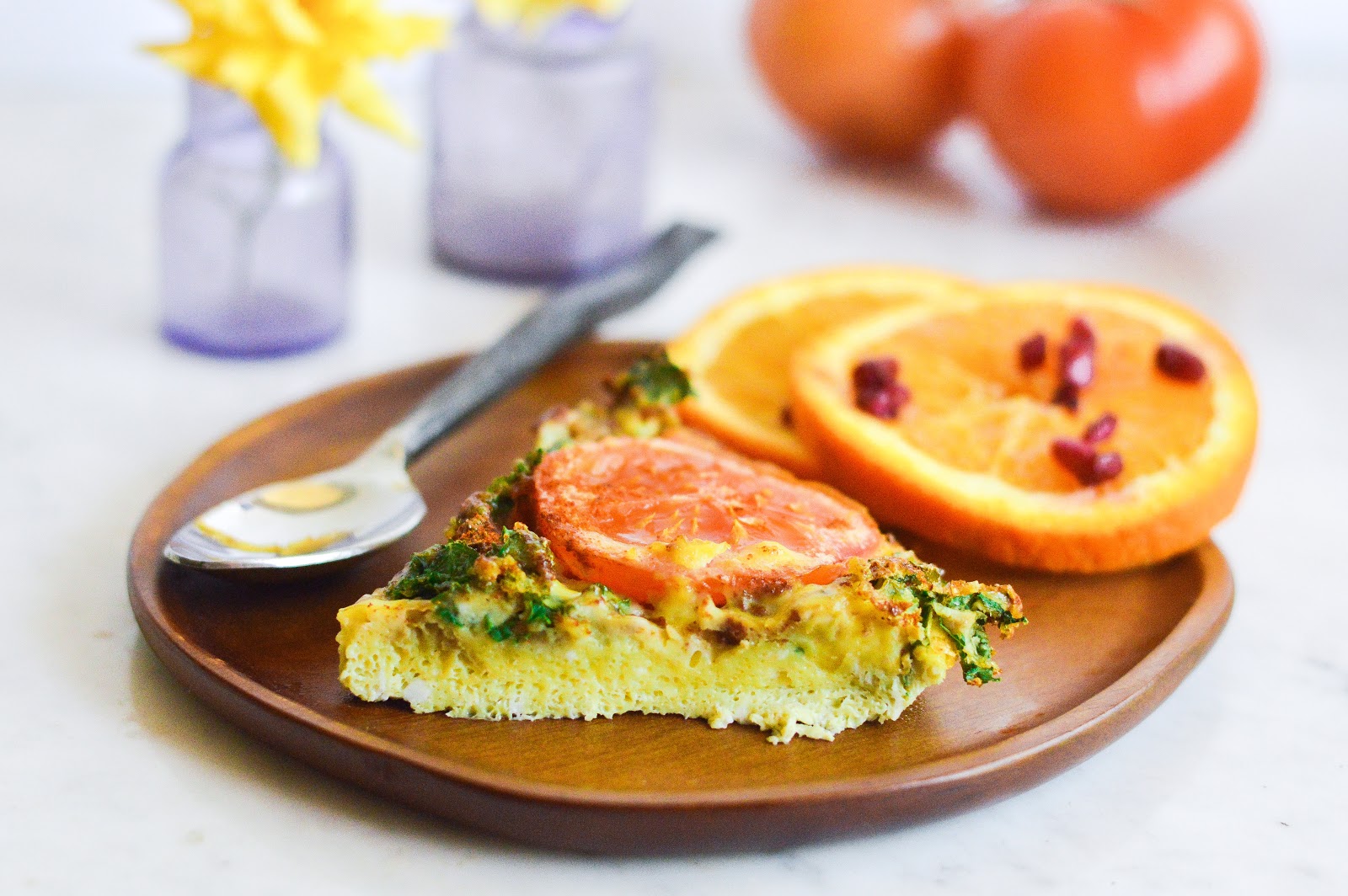 Without further ado, here's a tomato-y, basil-y, egg-y cheers to all moms!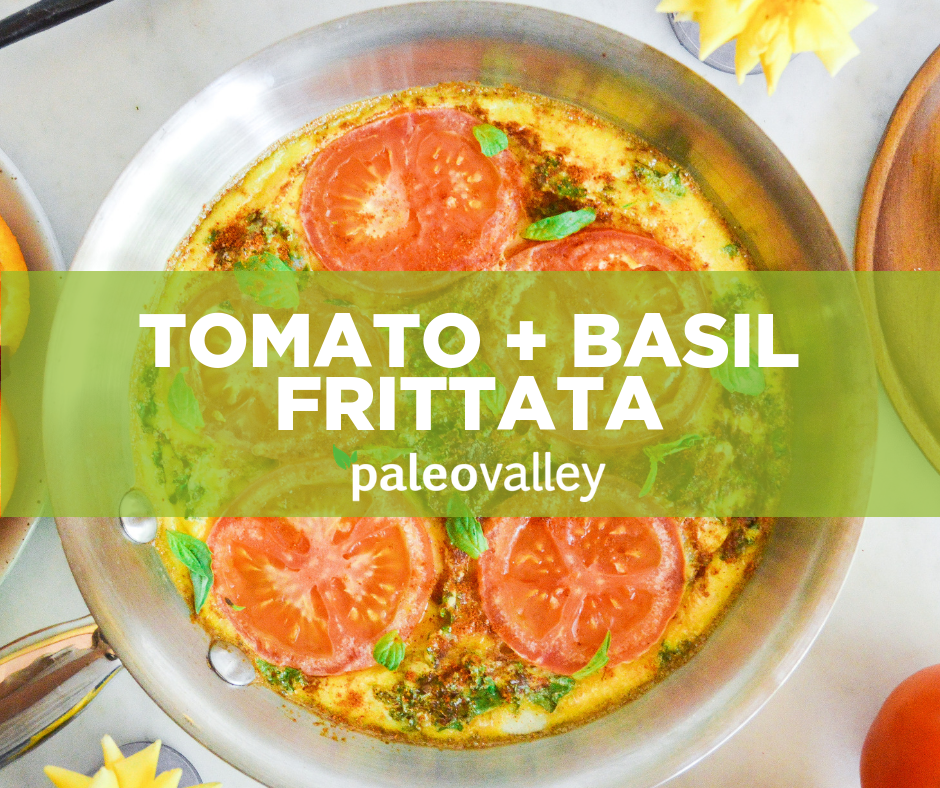 Tomato + Basil Frittata
Prep time: 5 minutes
Total time: 35 minutes
Serves: 6-8 servings
Ingredients
4 Paleovalley Pasture-Raised Turkey Sticks, thinly sliced
8 eggs, whisked
2 Roma tomatoes, sliced
1 Tbsp coconut oil
1 Tbsp coconut cream
Fresh spinach (or other greens)
½ tsp onion powder
2 Tbsp chopped, fresh basil leaves
Salt and pepper to taste
Basil for garnish
Optional side of freshly sliced oranges, topped with pomegranate seeds
Equipment
Cast-iron or oven-proof skillet*
Large bowl
Directions
Preheat oven to 375ºF. Heat oil over medium heat in your skillet.
Add sliced turkey sausage and saute gently for 1-2 minutes.
Add spinach or other greens to the pan and saute until softened, then remove from heat.
In a large bowl, whisk eggs with basil, onion powder, coconut cream (this adds creaminess similar to heavy cream) and salt. Pour over turkey sausage and greens in your pan.
Top with thinly sliced tomatoes, salt, and pepper to taste.
Place in oven and bake for 20-25 minutes, or until eggs are set and golden brown.
Garnish with more fresh basil before serving.
*If you don't have an oven-proof skillet, you can transfer this to a shallow baking dish before baking.
The sliced turkey sausage in this recipe is made from our pre-cooked turkey sticks, which are pasture-raised and lend a decadent smoky flavor to any dish (plus they're great on the go, both for Moms and kiddos too).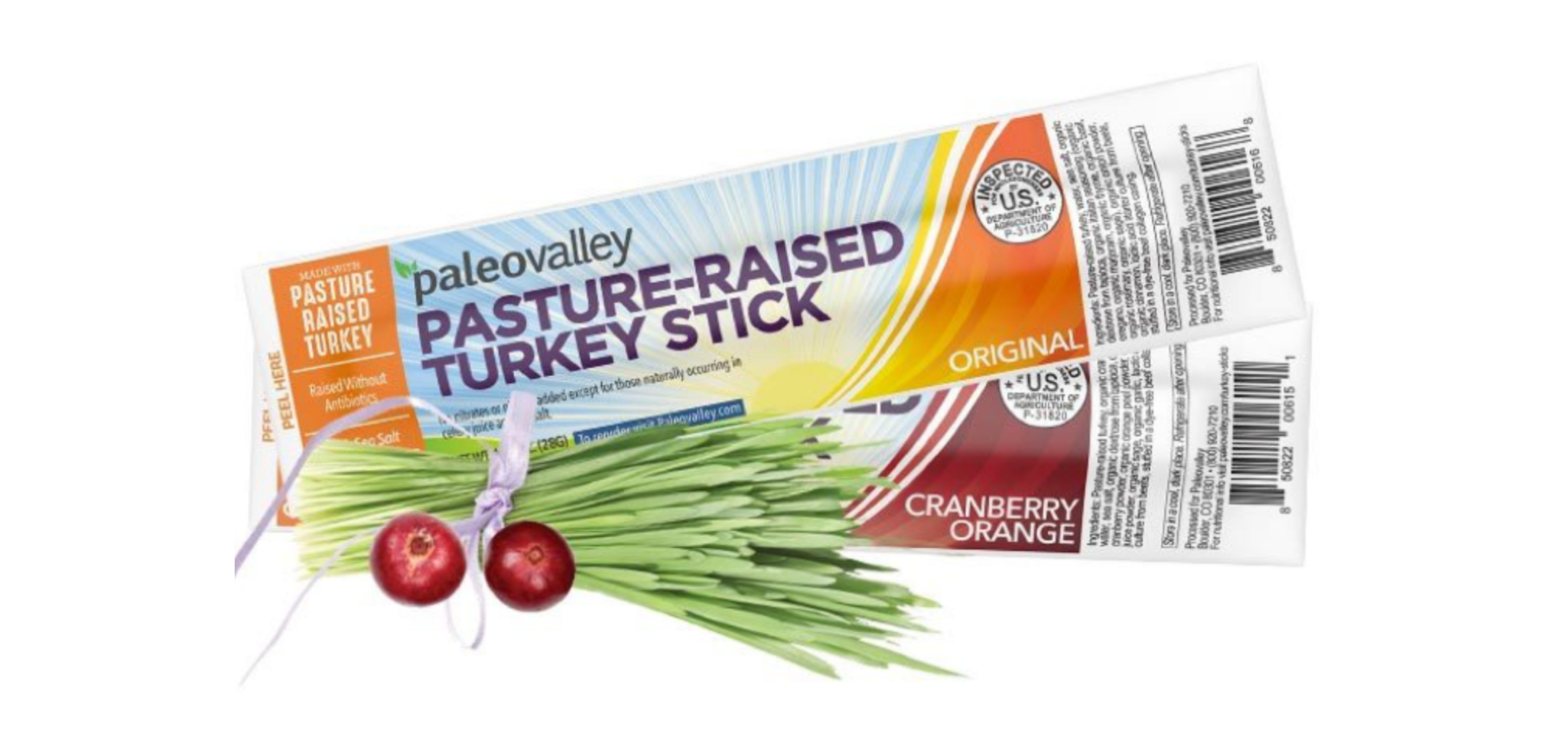 Click HERE to Try Paleovalley Pasture-Raised Turkey Sticks RISK-FREE + Save up to 24% TODAY!