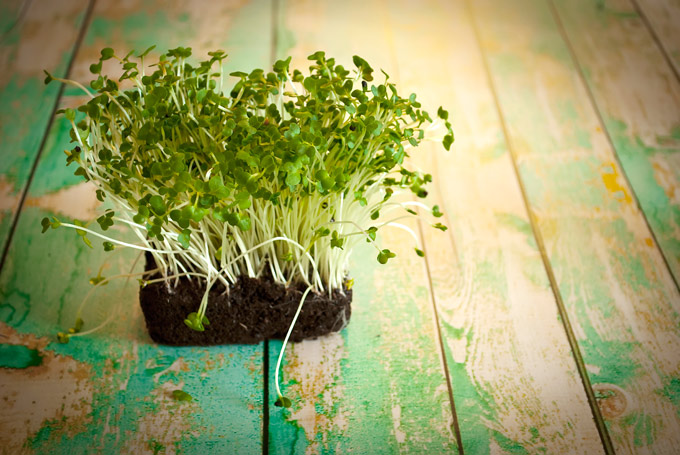 The Top 6 Superfoods Of All Time
There are many claims today that certain foods have achieved "superfood"status. You could literally spend your entire paycheck trying to consume all of them, but that's just not practical for those wanting to be healthy on a budget. Fortunately, there is a better way.
An article entitled, The Ten Healthiest Superfoods (Sorry, Kale!) described how Jennifer Di Noia of William Paterson University created her own rating scale to evaluate exactly how "super" many of today's super foods truly are. According to TIME, here's how she did it…
"Di Noia focused on 17 nutrients considered by food experts at the United Nations and the Institute of Medicine that were important for good health and lower the risk of heart disease and cancer: potassium, fiber, protein, calcium, iron, thiamin, riboflavin, niacin, folate, zinc, and vitamins A, B6, B12, C, D, E, and K.
She then combed the scientific literature to calculate how many nutrients they contained per calorie of energy they provided (based on a 2,000-calorie-per-day diet); the higher the value, the more of a powerhouse food it was."
According to her calculations, here are the top 6 super foods! Read the full article here.
Watercress
Chinese Cabbage
Chard
Beet Greens
Spinach
Chicory
My take on this:
Due to our nutrient-depleted soils and widespread nutrient deficiency, incorporating superfoods into your diet regularly should be a priority. There is literally no one who won't benefit. Now that you know the top 6 super foods on planet Earth (according to Di Noia), I challenge you to take the nutrient density of your diet to a whole new level by making a daily greens shake!
Here is my favorite recipe:
Greens Shake:
1 handful of organic spinach
1 large organic carrot
1 handful of organic chard
1 handful of watercress
1 handful of beet greens
2 organic strawberries
1 rib organic celery
2 slices organic cucumber
1/2 inch slice of organic turmeric root
1/2 inch slice of organic ginger root
1/2 cup of organic coconut milk (Nature's Value, with no nasty additives, is my favorite brand)
Mix in a Vitamix or high power blender and watch your nutrient status (and energy levels) go through the roof! Remember, if you aren't used to consuming greens, they may taste somewhat bitter. If you find this to be the case, simply add a little more coconut milk. Over time your tastebuds will acclimate to nutrient dense, whole foods, and you will begin to appreciate the flavor. Even if you don't at first, the way you FEEL will probably be all the reinforcement you need.

Here's to a daily green shake & a healthier, happier life…