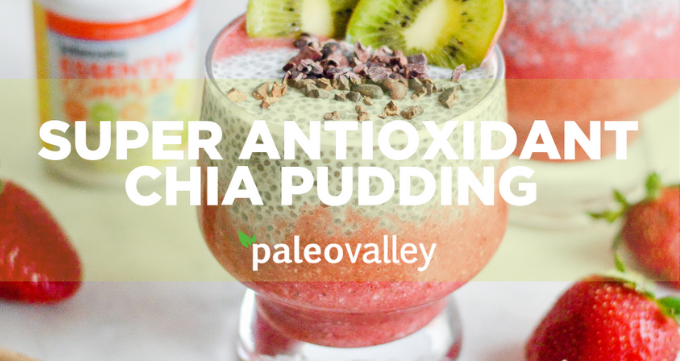 Super Antioxidant Chia Pudding Recipe
Did you know that humans are one of the only species on earth that don't manufacture their own vitamin C? For this reason, getting a daily dose from our diets is essential for immune health and reducing signs of aging.
However, it can be challenging to get an ideal dose (especially in winter, or if you haven't exactly been getting in a lot of fruits and veggies at every meal).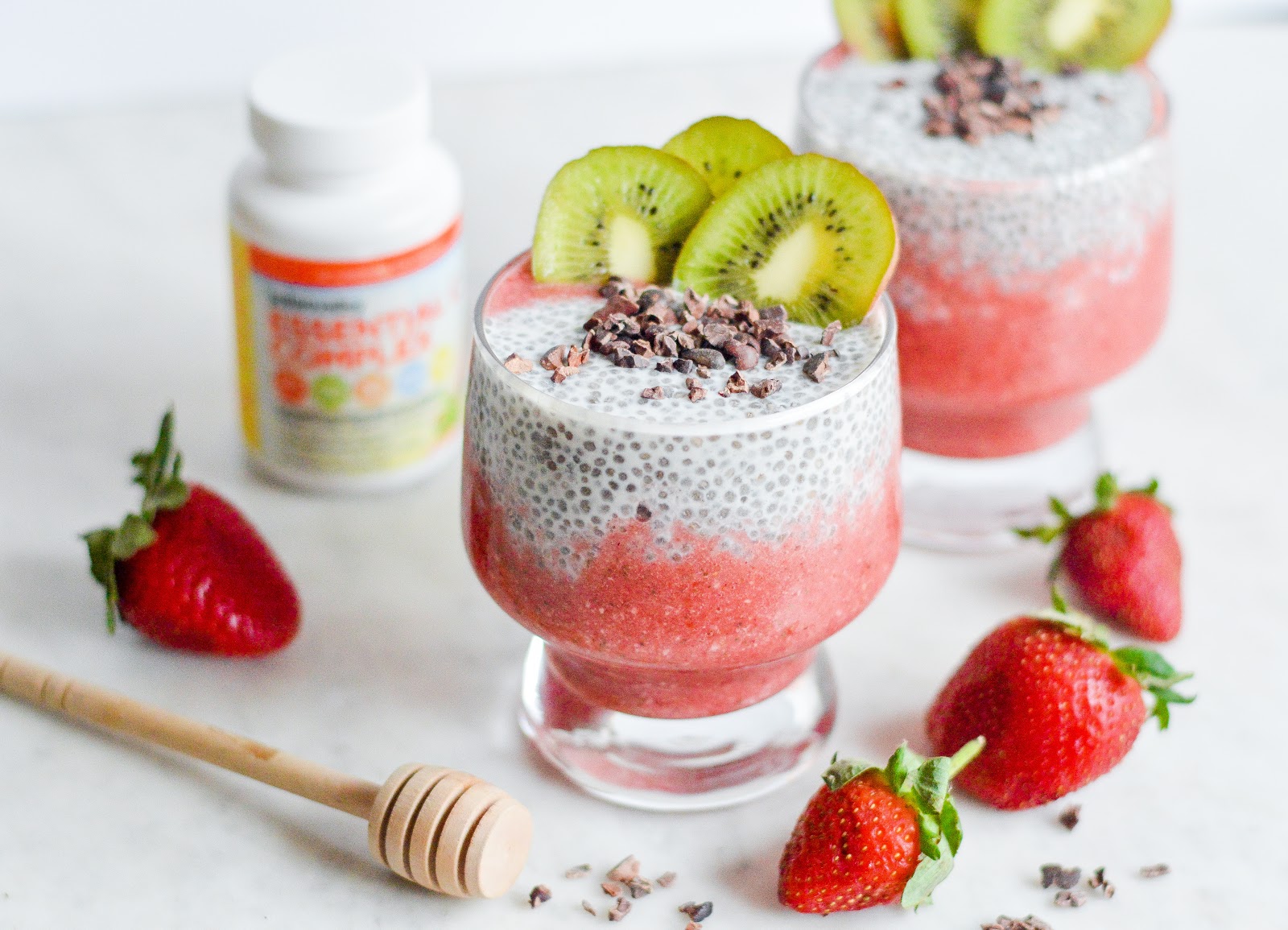 This is why we've developed our Paleovalley Essential C Complex, which contains organic, acerola cherry (one of the highest vitamin C-rich foods on the planet), camu camu berry (another vitamin C powerhouse) and amla berry (a fruit that has been used for thousands of years in Ayurvedic herbal medicine to support heart and brain health). It's also perfect to use in this easy and bright recipe for a quick Springtime breakfast.
This chia pudding contains our Essential C Complex, as well as antioxidant-rich kiwi and strawberries to further help boost your immune system and brighten your complexion from the inside out.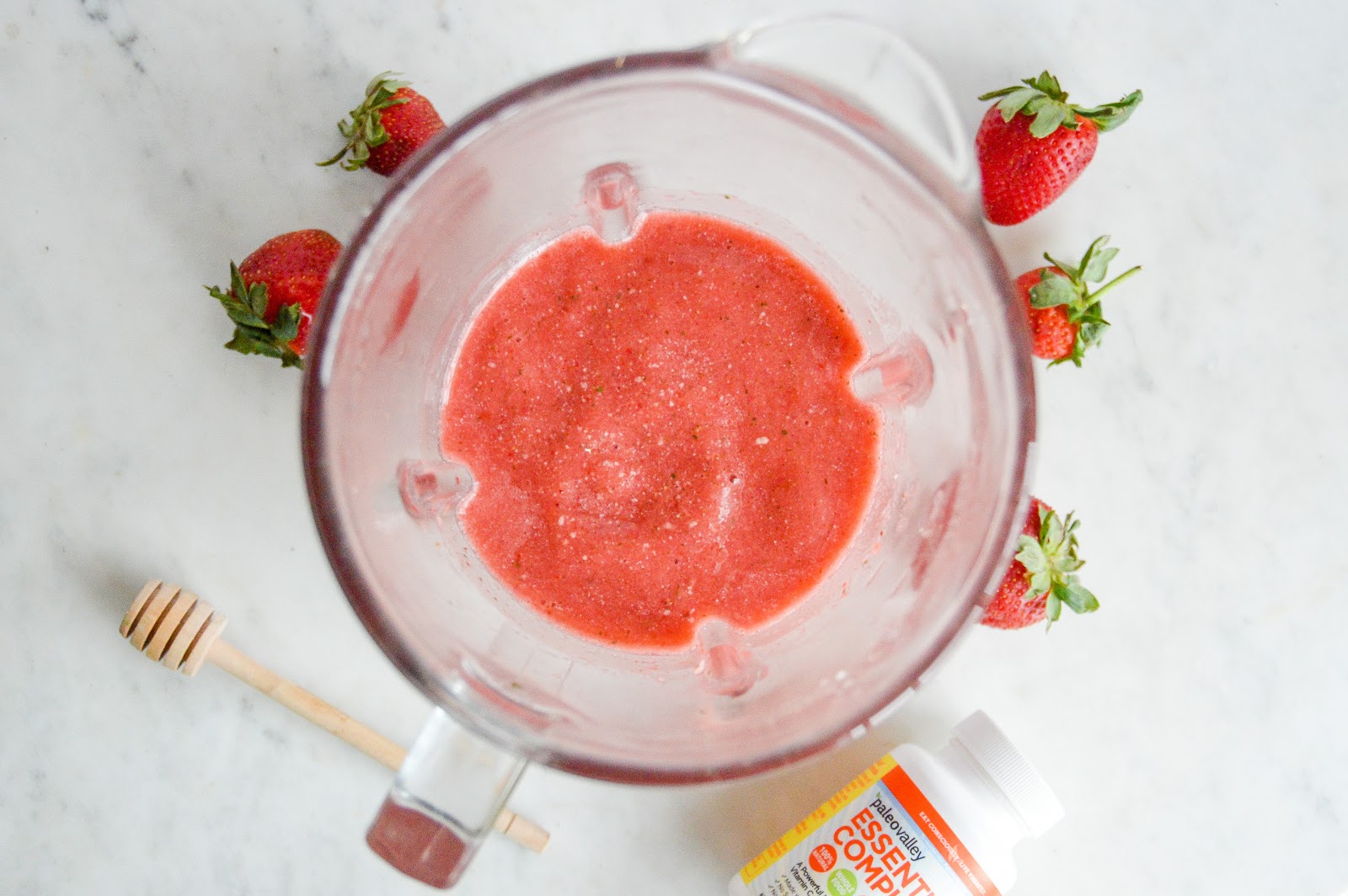 It's also a filling and vibrant dessert or breakfast for kiddos in lieu of the Easter candy rush. Our Essential C Complex is made from delicious whole fruits, so they'll never even know you snuck a vitamin in.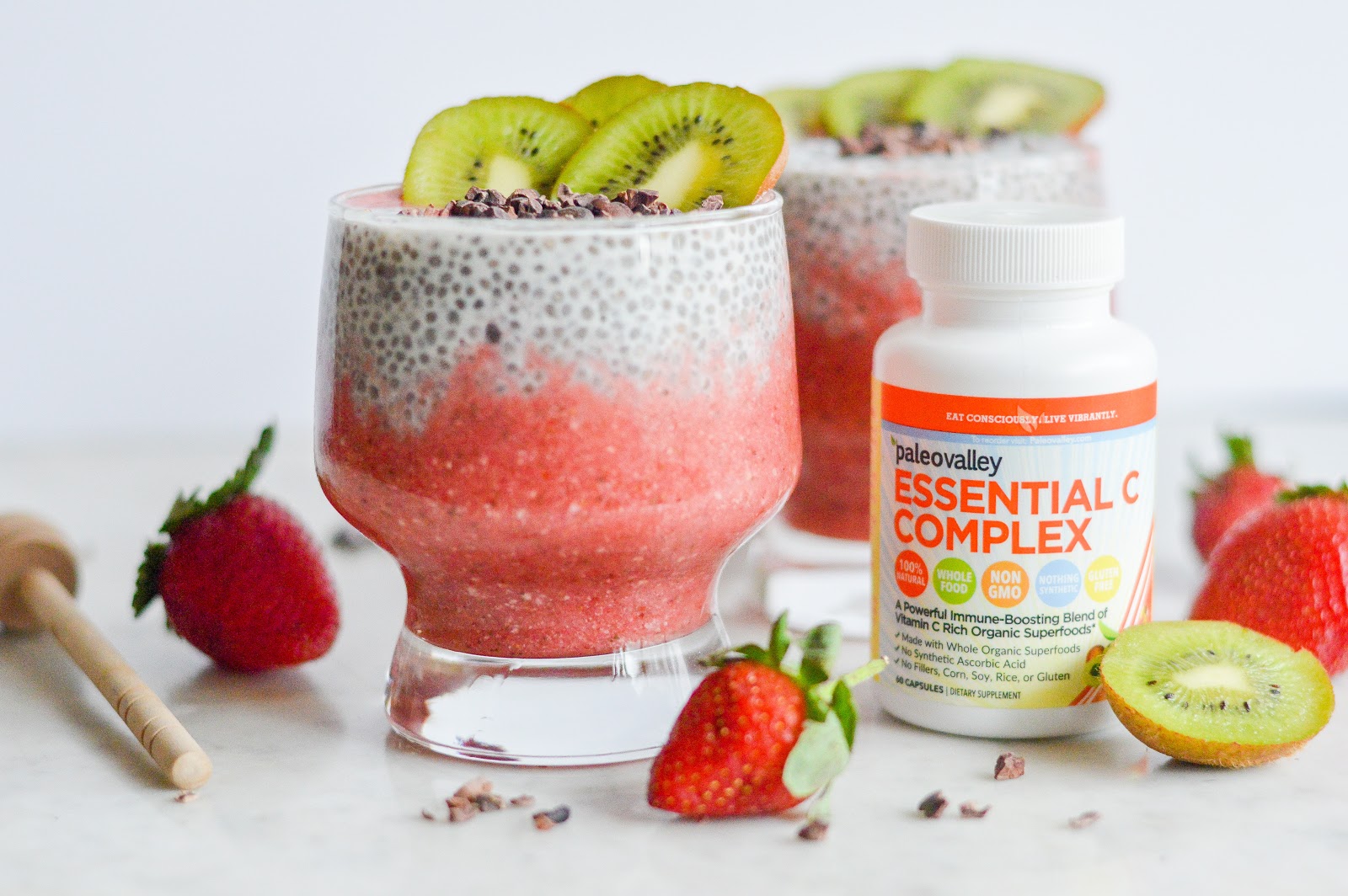 In just 20 minutes, you can whip up these colorful puddings and get more than your recommended daily dose of vitamin C.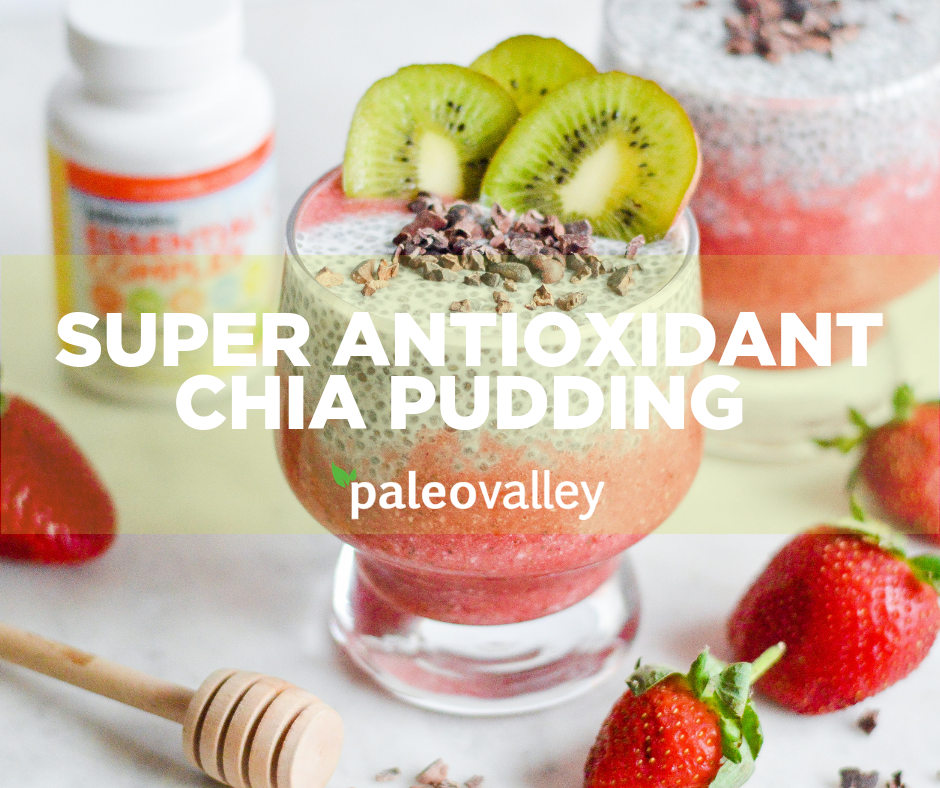 Super Antioxidant Chia Pudding
Prep time: 10 minutes
Total time: 20 minutes
Serves: 2
Ingredients
4 Paleovalley Essential C Complex capsules
2 kiwi fruits
2 cups frozen strawberries (plus a few fresh for topping)
3 cups coconut or almond milk
¾ cup chia seeds
Cacao nibs, raw honey, or other toppings (optional)
Equipment
Directions
Stir chia seeds into 2 cups of almond or coconut milk until thoroughly combined. Let them soak for at least 10 minutes (you can soak them overnight as well).
Add frozen strawberries and the last cup of coconut or almond milk to your blender. Open your Essential C capsules and pour the powder into the blender as well.
Blend on high until thick and creamy.
Divide the strawberry mixture into the bottom of two cups or bowls, and then divide your chia pudding and add on top.
Top with sliced kiwi and fresh strawberries, as well as cacao nibs or raw honey.
Serve.
Essential C Complex contains a powerful dose of anti-aging and immune-boosting vitamin C—from some of the world's most potent whole-food sources. You can get creative with them and break them open into smoothies or desserts, or just pop them as a daily supplement.