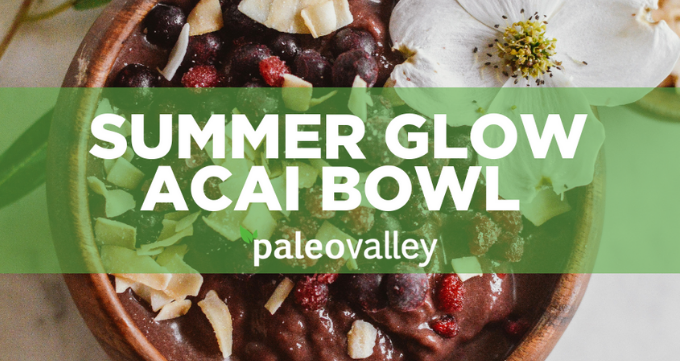 Summer Glow Acai Bowl Recipe
Donning a fresh golden glow during the summer months is something most of us look forward to. However, while a bit of extra sunshine and vitamin D is indeed good for us, too much can damage our delicate skin.
You might think your only line of defense against too much sun is to slather on more sunscreen, but studies show certain nutrients and antioxidants from foods can act as "internal sunscreen," helping to protect our skin against sun damage.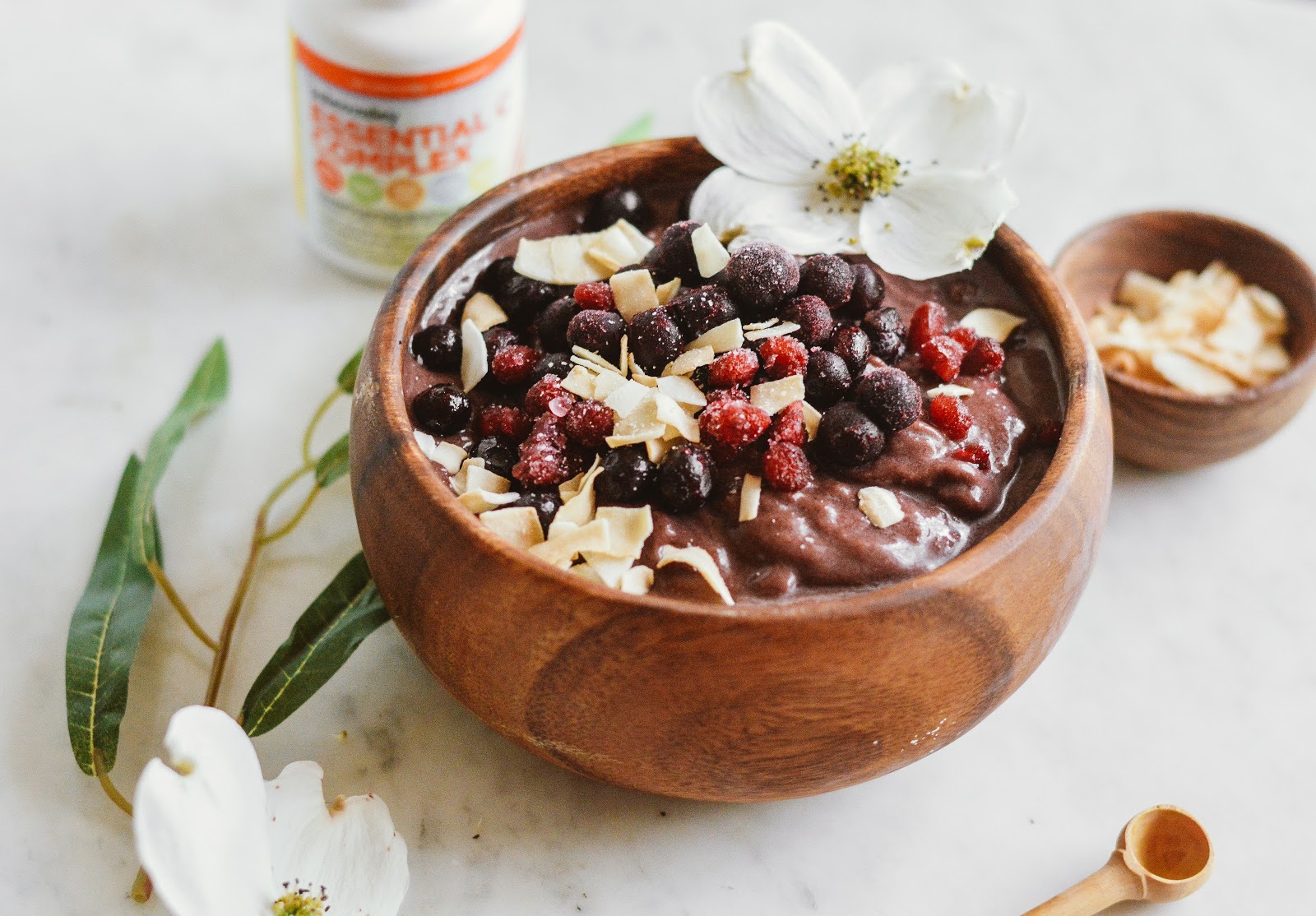 One of these powerhouse nutrients is vitamin C. Research shows vitamin C help stimulate collagen synthesis, which is extremely important for maintaining supple, wrinkle-free skin. As an antioxidant, vitamin C also helps get rid of free radicals: tiny molecules generated by sun damage or a bad diet that can damage our DNA and cause aging and disease. [*]
Other studies show vitamin C can also inhibit certain compounds that cause skin to develop wrinkles, and also help prevent top-layer skin damage from UV radiation. [*]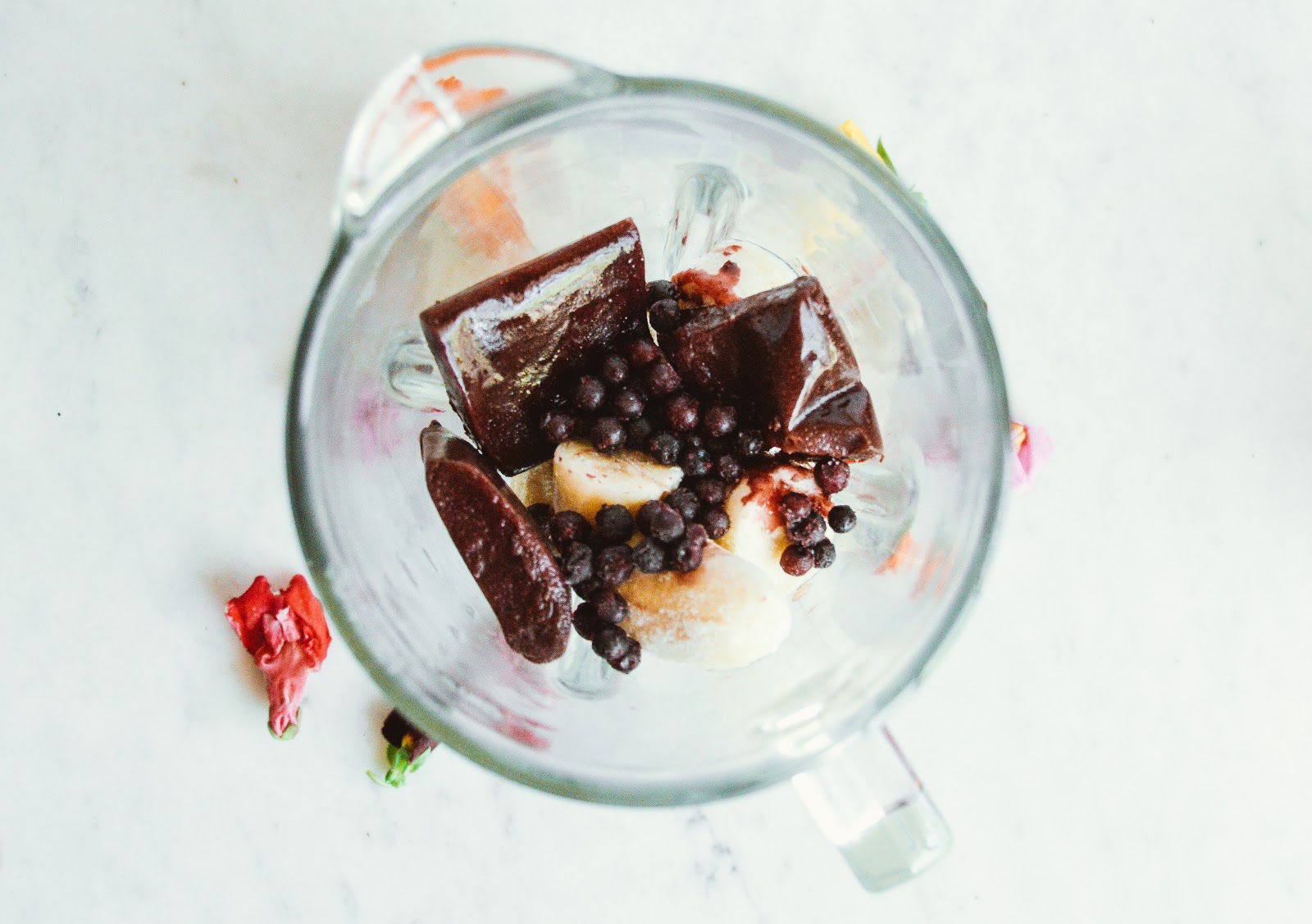 This acai bowl is bursting with vitamin C from some of the highest vitamin C-containing fruits on the planet, including amla, camu camu berry, and acerola cherry. Rounded out with flavonoids from blueberries and high-antioxidant acai, this is a creamy, refreshing treat that will repair and protect your skin from harsh rays, while also satisfying a sorbet or ice cream craving.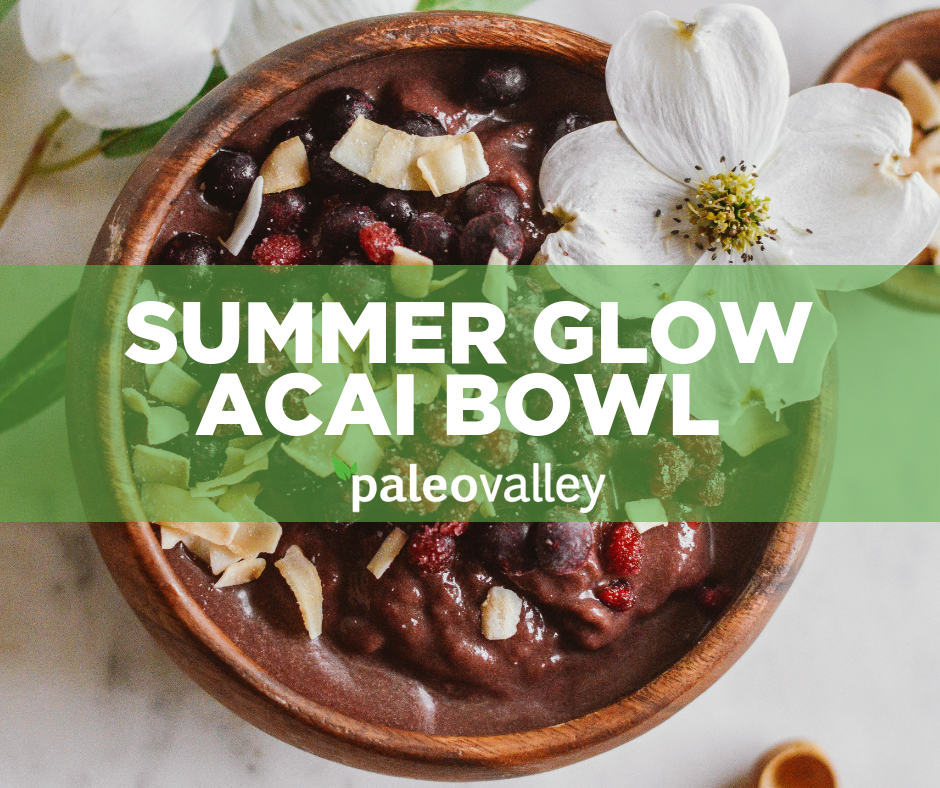 Summer Glow Acai Bowl
Prep time: 5 minutes
Total time: 5 minutes
Serves: 1
Ingredients
1 acai berry packet (we used Sambazon's unsweetened)
2 Paleovalley Essential C Complex capsules, opened and emptied
1 frozen banana
½ cup frozen blueberries
½ cup coconut milk
1 cup spinach
Fresh berries, shredded coconut, or paleo "granola" to top
Equipment
Directions
Add all ingredients to a high-speed blender and blend on high until a thick, batter-like consistency forms.
Scoop into a bowl and top with additional berries, shredded coconut, or any other topping you enjoy.
This acai bowl's infused with Paleovalley Essential C Complex, which contains some of the highest vitamin C fruits on the planet. Mix them into recipes or just pop a few daily to keep your skin radiant and your immune system supported.

Click HERE to Try Essential C Complex RISK-FREE + Get up to 20% Off TODAY!