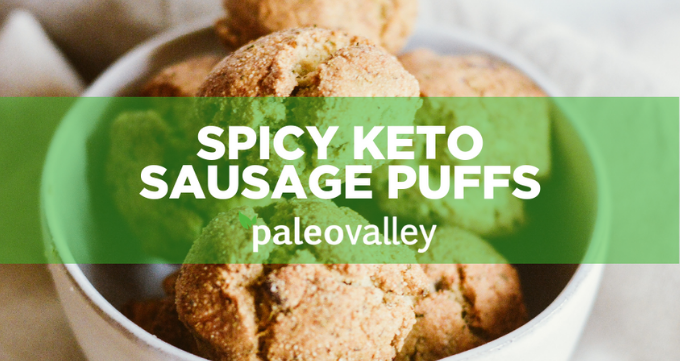 Spicy Keto Sausage Puffs Recipe
When the bread and chip cravings hit, you might feel as if there's nowhere to turn - especially when you're on a keto or low-carb diet. After all, it's difficult to have a bready, salty, and savory snack without at least a few carbs, right?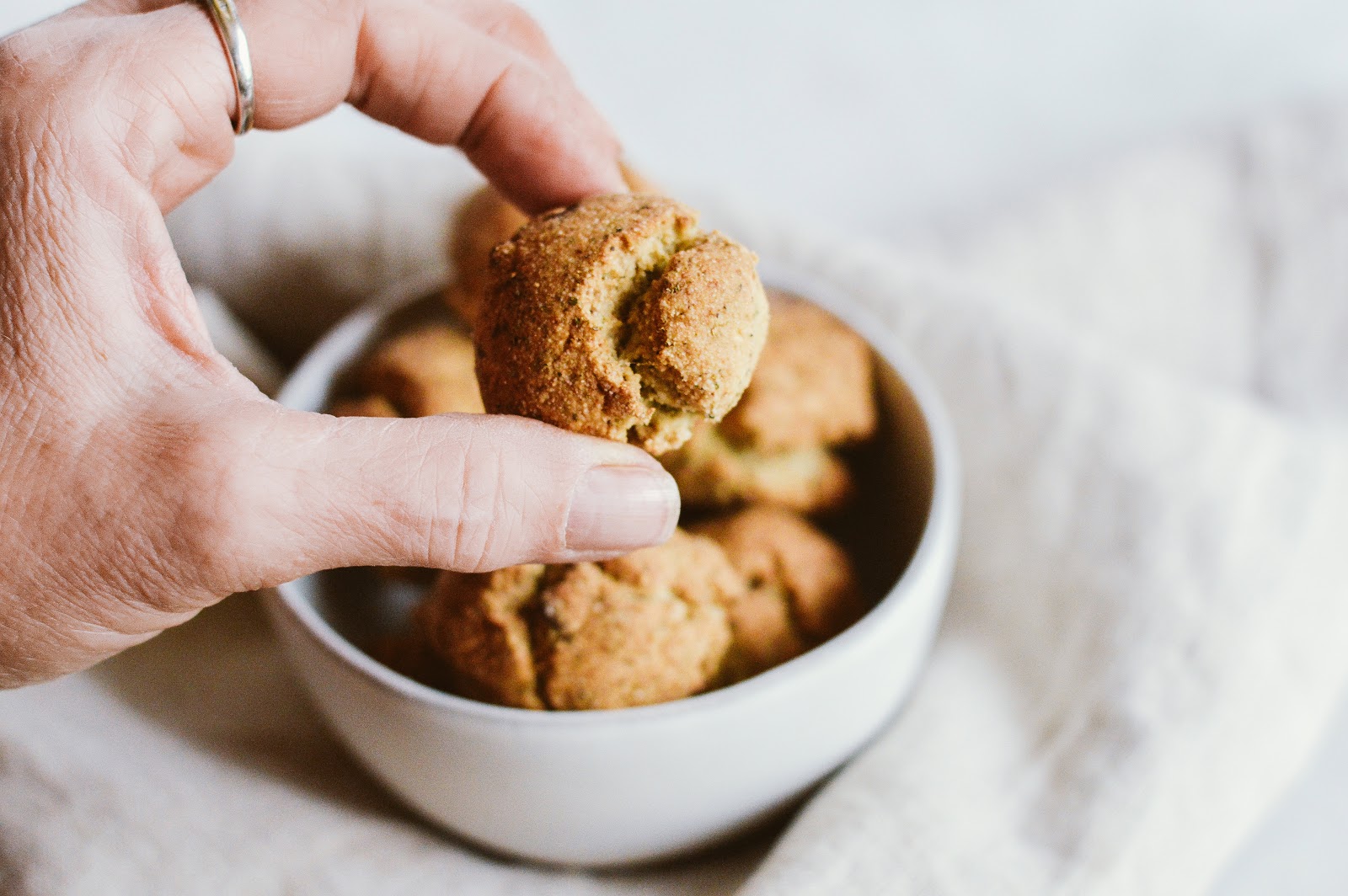 Fortunately, if you spice up coconut flour just right (plus add in smoky turkey and spices) you can easily create a mouthwatering "puff" that quells any craving.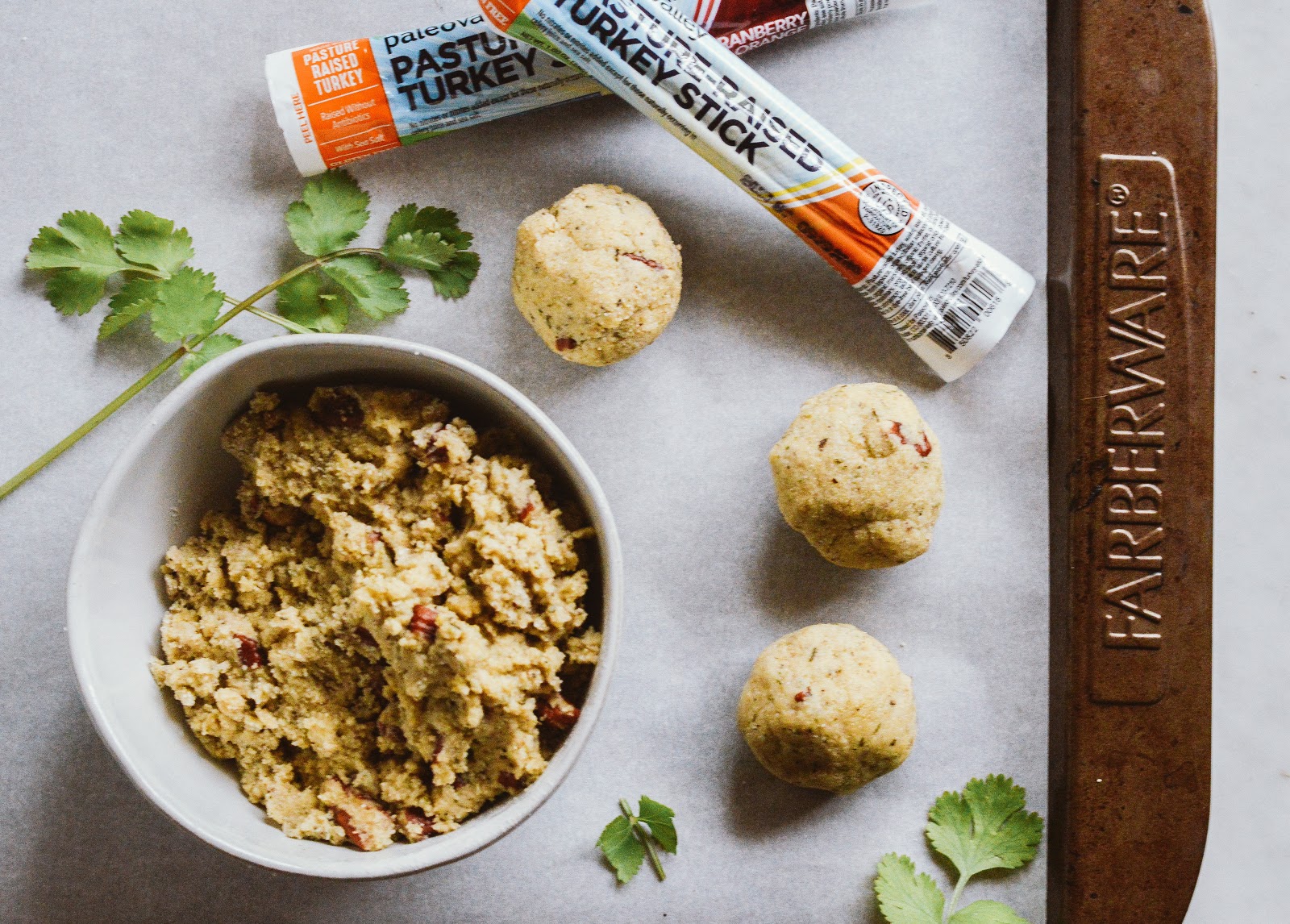 This recipe combines eggs, coconut flour, Paleovalley 100% Pasture-Raised Turkey Sticks, and spices for a hearty snack that can replace chips, popcorn, and even a craving for bread or cheese puffs. You can also whip them up in just 30 minutes, meaning you don't have to wait eons for DIY a snack.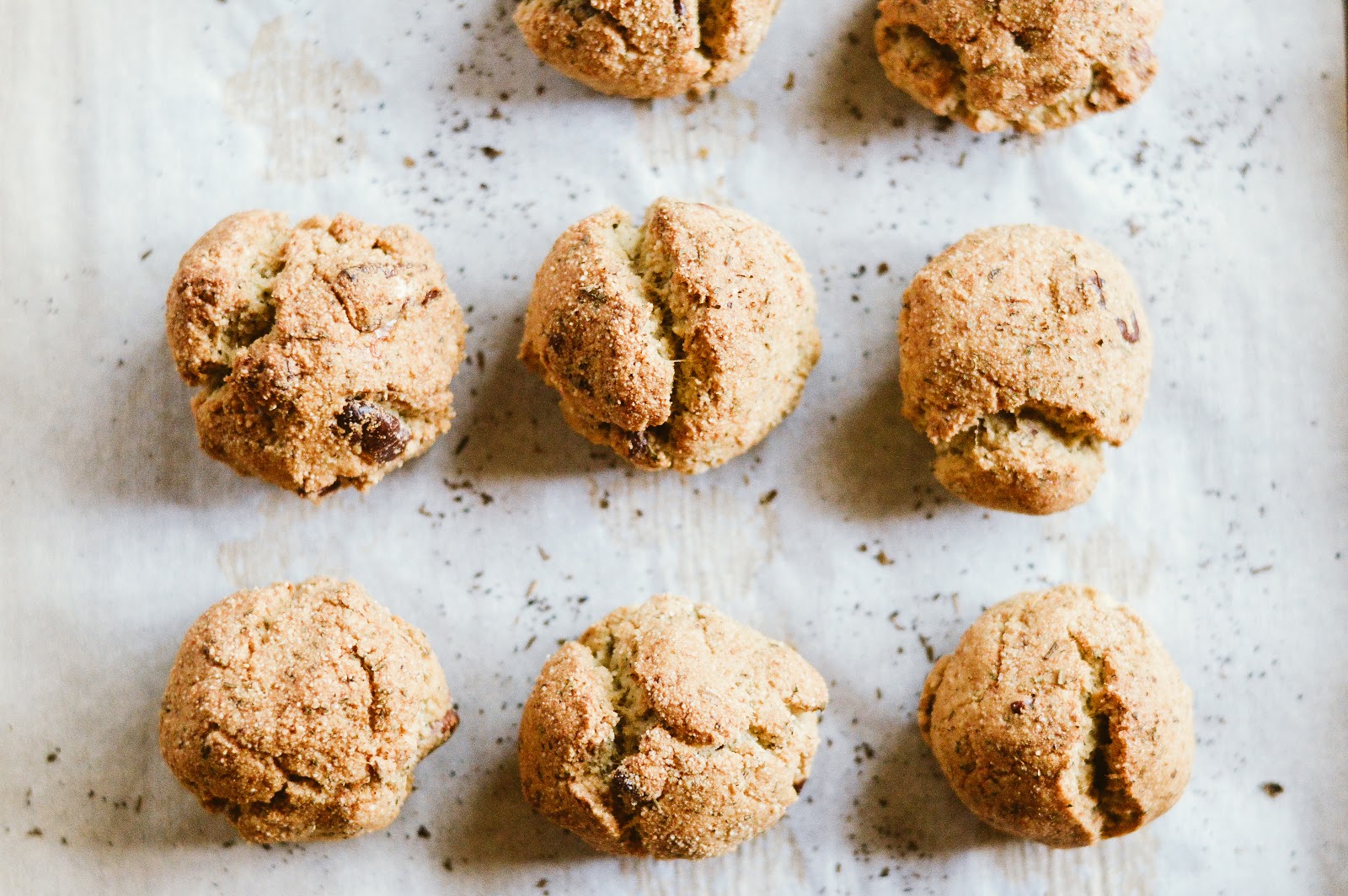 Cheers to low-carb snacking.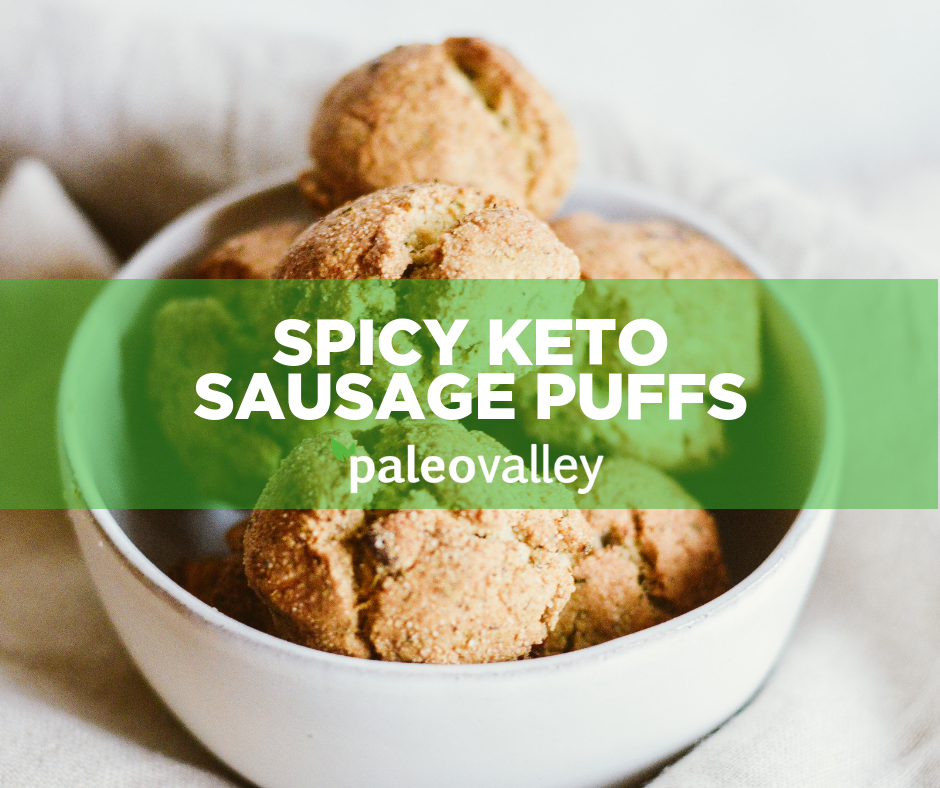 Spicy Keto Sausage Puffs
Prep time: 10 minutes
Total time: 30 minutes
Serves: 10-15 puffs
Ingredients
4 thinly sliced 100% Pasture-Raised Turkey Sticks
1.5 cups blanched almond flour
¼ cup coconut flour
¼ cup tapioca flour
3 pastured eggs
¼ cup onions, finely chopped
2 tsp baking powder
1 tsp crushed red pepper flakes
2 tsp smoked paprika
1 tsp sea salt
Equipment
Large mixing bowl
Baking sheet
Saute pan
Directions
Preheat oven to 400ºF. Line a baking sheet with parchment paper.
Add chopped onion to a saute pan and saute over medium heat until translucent and fragrant.
Remove from heat, then whisk eggs in a large mixing bowl. Add in flours and whisk until thoroughly combined. Add in red pepper flakes, paprika, sea salt, onions, and sliced turkey sausage sticks and mix well. The mixture should be dough-like at this point.
Form dough into balls with your hands and set evenly spaced on the baking sheet.
Bake for 20-25 minutes, or until the puffs are golden brown.
Remove and let cool. Pop a puff when you want a spicy, savory, keto-friendly snack.
Paleovalley Pasture-Raised Turkey Sticks make for the perfect sausage substitute in any recipe. There are NO additives or fillers like you typically see in many sausages, and they're pre-cooked, saving you time in the kitchen.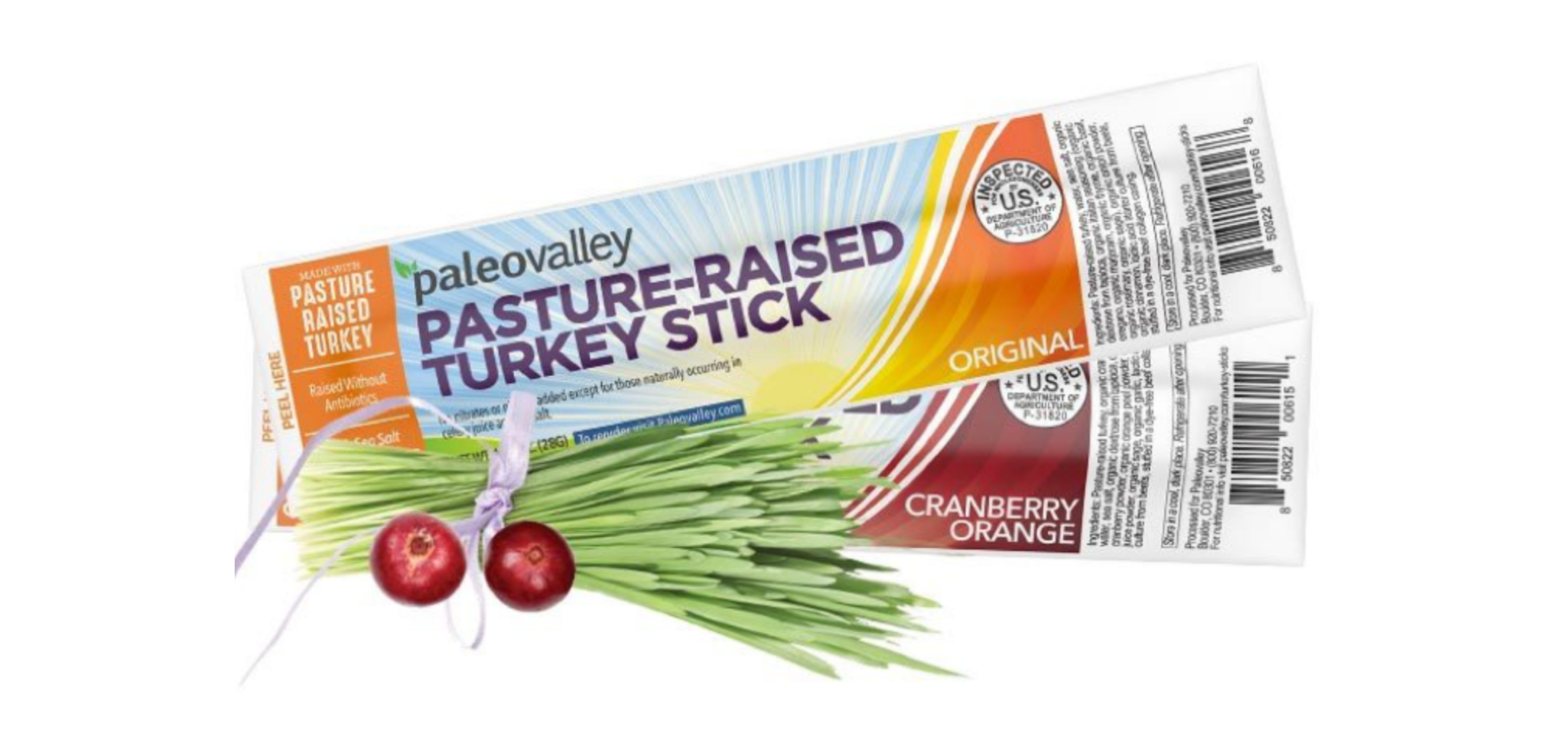 Click HERE to Try Paleovalley Turkey Sticks RISK-FREE + Get up to 24% Off TODAY!