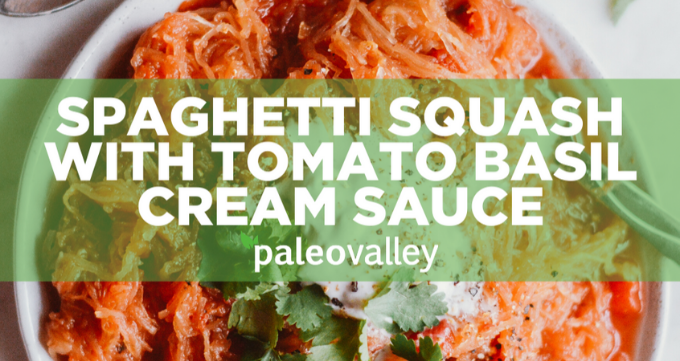 Spaghetti Squash with Tomato Basil Cream Sauce Recipe
It's the ultimate comfort food... a warm bowl of hearty, meaty spaghetti. Add a creamy sauce, and comfort becomes heavenly.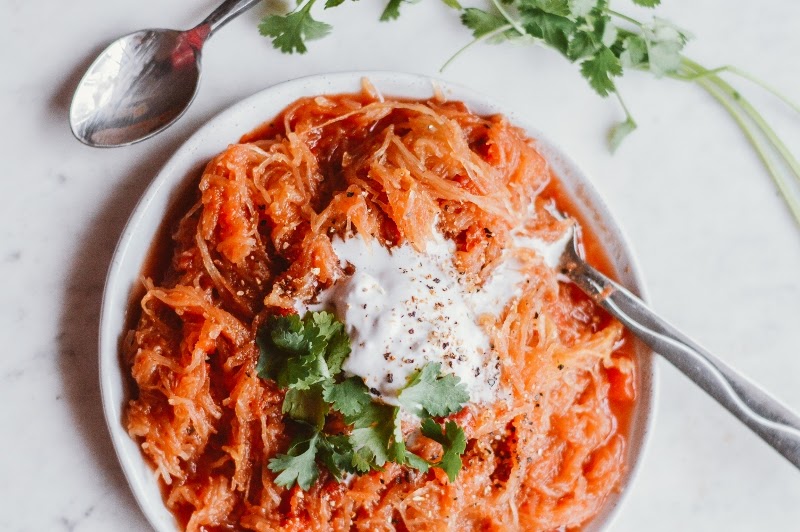 While you may have given up on ever achieving the bliss-that-once-was-spaghetti, we have been working hard to bring it back to the menu.
So, without further ado, we present spaghetti squash with dairy-free tomato-basil cream sauce.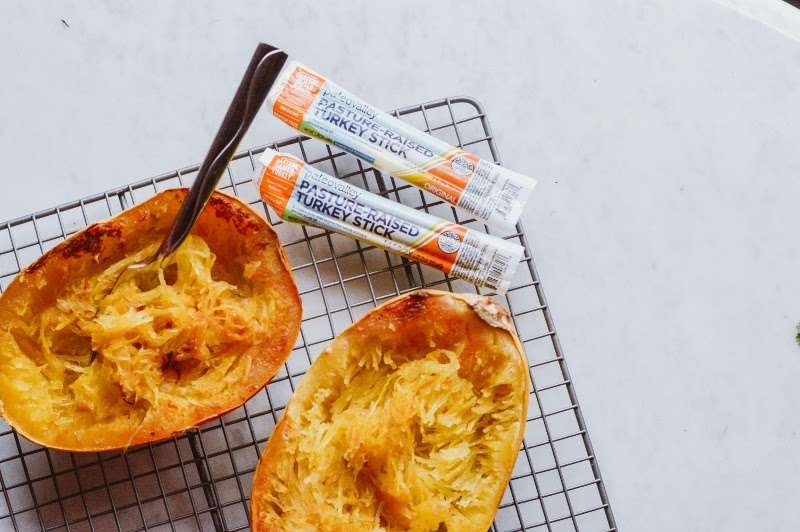 This spaghetti is constructed out of spaghetti squash noodles for a gluten-free, hearty noodle, and complemented with a homemade sauce that uses a base of cashews and tomatoes to create an unparalleled "cream" sauce.
Toss in smoky turkey sausage, heaps of basil, and savory coconut cream, and you have yourself a pasta-like dish that won't have you even thinking about the spaghetti of your past.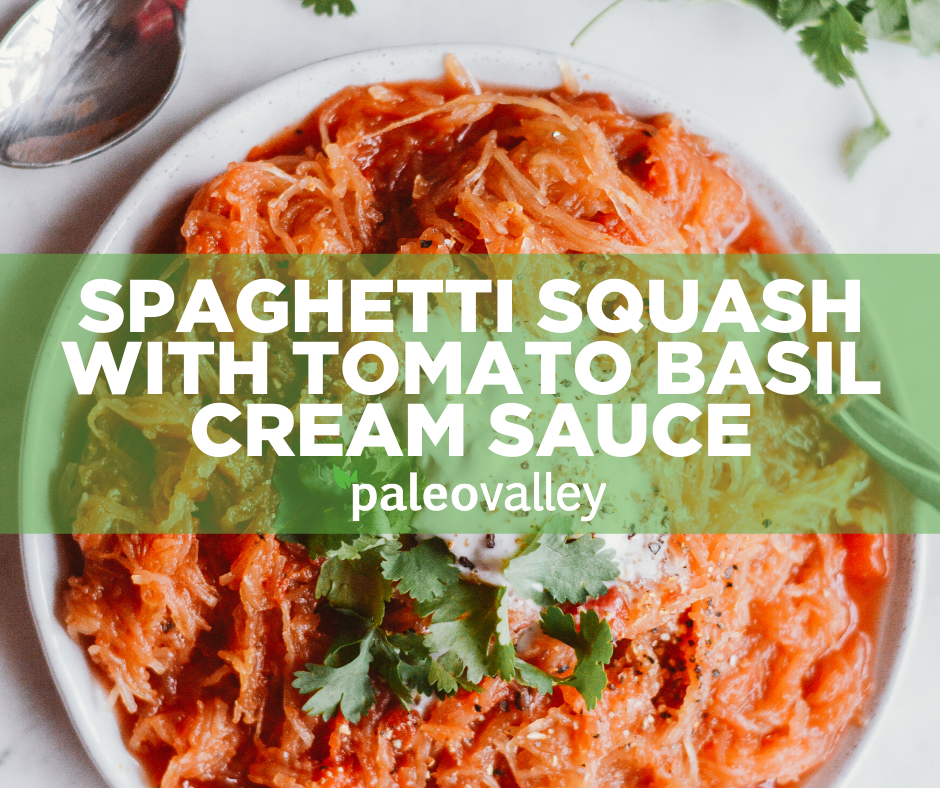 Spaghetti Squash with Tomato Basil Cream Sauce
Prep time: 15 minutes
Total time: 50 minutes
Serves: 2-4
Ingredients
1 medium spaghetti squash
2 tsp extra virgin olive oil
2 tsp minced garlic
½ cup raw cashews, soaked overnight
1 15 oz can diced fire-roasted tomatoes
¼ cup basil leaves, chopped
2 tbsp water
½ tsp sea salt (I LOVE this Microplastic-Free Sea Salt)
¼ cup coconut cream
1 tsp nutritional yeast
¼ tsp lemon juice
Red pepper flakes (optional)
Equipment
Baking sheet
Blender
Large serving plate
Electric mixer
Directions
Place cashews in a bowl and cover with water. Allow them to soak overnight (or at least two hours if short on time) then strain the water.

Preheat oven to 375°F and slice spaghetti squash in half. Scoop out the seeds with a spoon, then rub a teaspoon of olive oil over each half (inside, not outside). Rub with the garlic.

Place face down on a baking sheet and bake for 35 minutes.

Meanwhile, place the soaked cashews, diced tomatoes, basil, and salt in a blender and blend until completely smooth and creamy. Set aside.

For the coconut cream topping, combine coconut cream, nutritional yeast, lemon juice, and a dash of salt using an electric mixer. Now beat until smooth and creamy.

When the spaghetti squash is finished, use a fork to shred the spaghetti squash into strands.

Heat a pan over medium heat. Slice the turkey sticks into thin slices and saute for 1-2 minutes until fragrant.

Place squash in the pan and cover with sauce (you may have some leftover, depending on how much sauce you like).

Toss to combine until warmed through.

Move to a serving bowl and top with coconut cream, fresh basil, and red pepper flakes prior to serving.


Paleovalley Pasture-Raised Turkey Sticks can be added to recipes for a quick, smokey sausage flavor. Or enjoy them as a satisfying high-protein snack anytime you need a little energy.

Try Paleovalley Pasture-Raised Turkey Sticks 100% Risk-Free HERE!