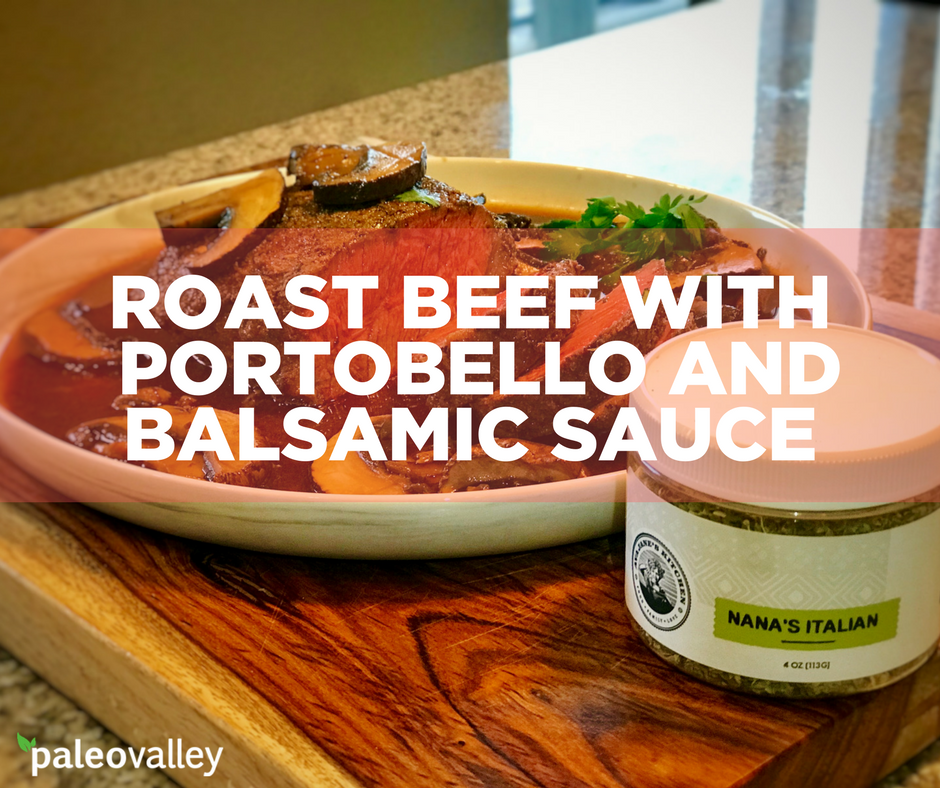 Roast Beef With Portobello And Balsamic Sauce
Roast Beef With Portobello And Balsamic Sauce
Servings: 4
Prep Time: 15 minutes
Cooking Time: 2.5 hours
Ingredients:
2-2½ lbs. grass fed beef rib roast
2 cups beef broth
2 portobello mushrooms, sliced
1/4 cup Balsamic vinegar
1 Tbsp garlic powder
1 Tbsp onion flakes
1 Tbsp Ava Jane's Nana's Italian Seasoning (or 1/3 Tbsp of each - dried oregano, dried thyme, and dried basil)
Sea salt and fresh ground black pepper
Equipment:
Directions:
Preheat the oven to 325F.
In a bowl, add the garlic powder, onion powder, Ava Jane's spices, sea salt and pepper to taste.
Rub liberally all over the roast.
Place the roast in a roasting pan, uncovered for about 2 hours or until it's cooked to your liking.
Remove the roast (leaving the juice) and set aside for 10-15 minutes to rest.
While the meat is resting, heat the roasting pan on the stovetop over medium heat. Add the beef stock, scraping up the bottom of the pan to deglaze it.
Next, add in the Balsamic vinegar and bring to a boil. Simmer until slightly reduced.
Add in and sauté the mushrooms until they're soft. Re-season if needed.
Top the roast with the portobello mushroom and sauce then serve.