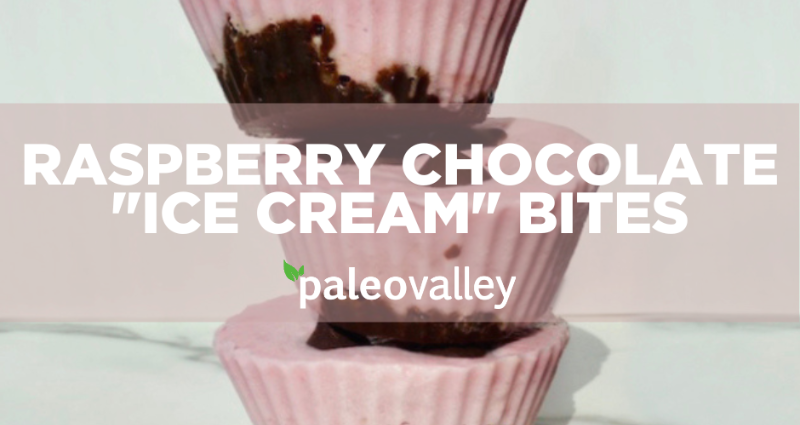 Raspberry Chocolate "Ice Cream" Bites Recipe
Decadent raspberry coconut cream on top of a healthy chocolate crust… it can't get better than this!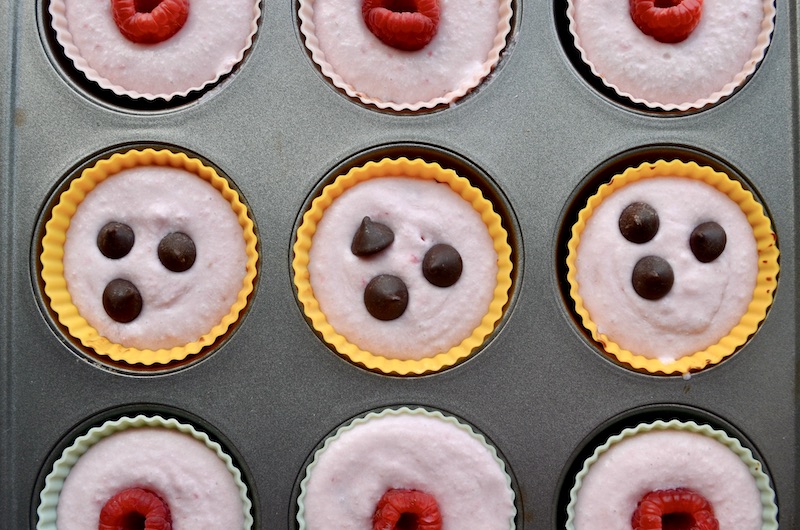 These creamy raspberry chocolate bites are a healthy, dairy-free alternative to ice cream bars. Requiring only 4 ingredients and 10 minutes of prep time, this dessert is a no-brainer.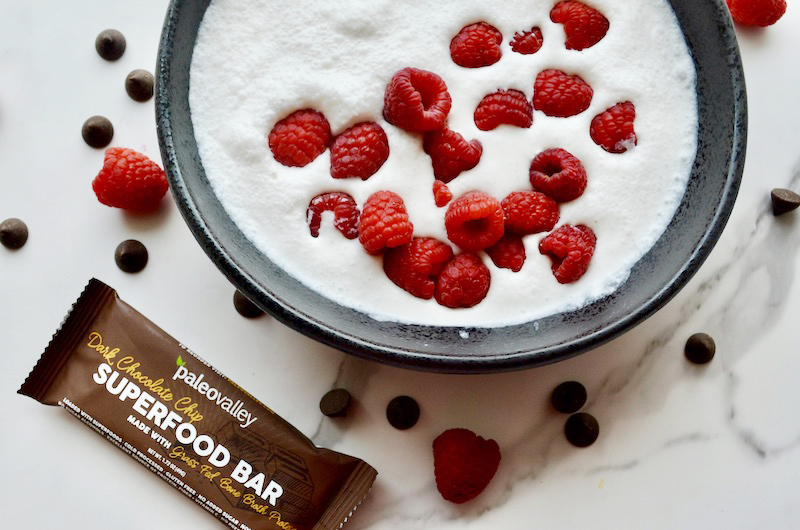 Not to mention, the crust is made with Paleovalley Dark Chocolate Superfood Bars, which are loaded with nutrient-dense superfoods and collagen from bone broth protein. A dessert that supports your gut and helps you glow? Yes please!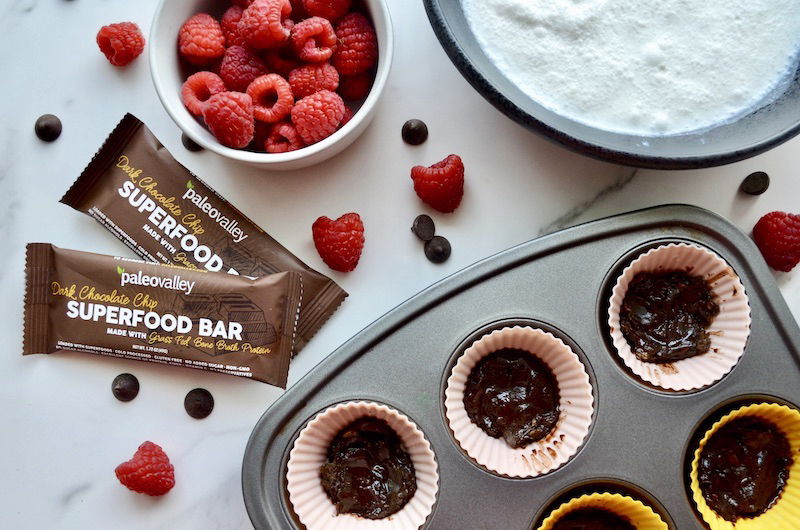 All you need is 10 minutes and a few basic ingredients to whip them up for the whole family to enjoy. You can also store them in the freezer for a delicious dose of antioxidants whenever you want a snack.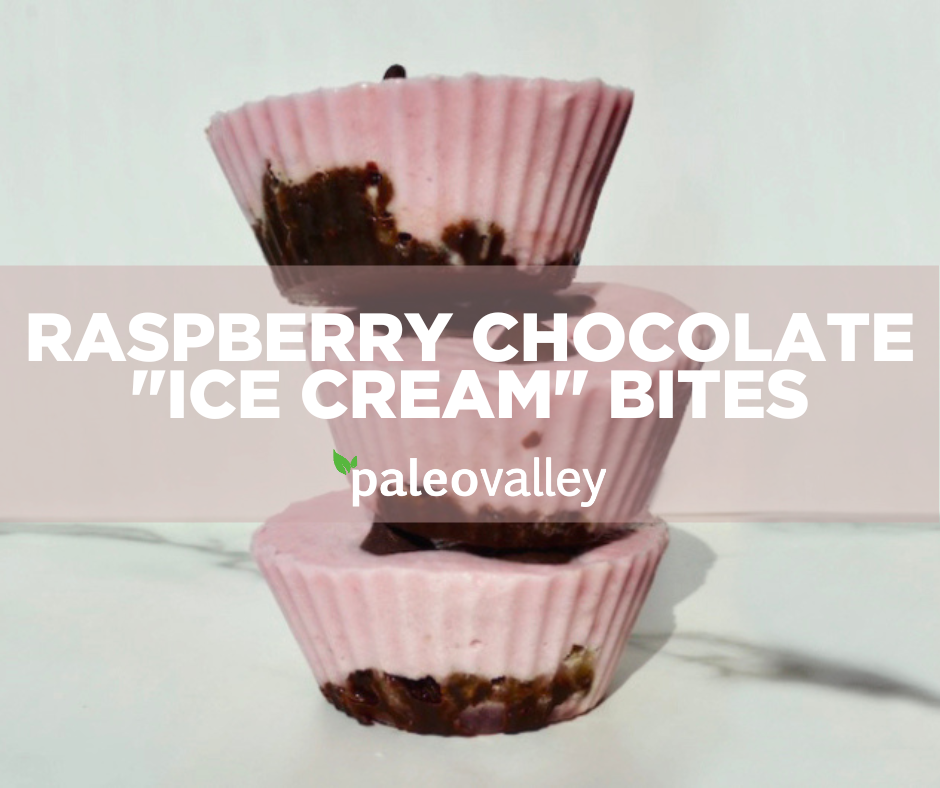 Raspberry Chocolate "Ice Cream" Bites
Prep time: 10 minutes
Total time: 1-2 hours
Serves: 9
Ingredients
3 chocolate Paleovalley Superfood Bars
1 can coconut cream
1 cup fresh reaspberries
Optional toppings: raspberries, coconut shavings, chocolate chips, etc.
Equipment
Muffin tin
Muffin liners
Blender
Directions
Cut 3 chocolate superfood bars into thirds. Melt the bars in a pan over medium heat. Cook for about 10 minutes or until they are soft and malleable.
Place 9 silicone muffin liners into a muffin tin. Evenly divide softened bars into each liner. Set aside.
Using a blender, combine the coconut cream and 1 cup of raspberries until smooth. Pour on top of the chocolate crust, evenly dividing the mixture among the tins.
If desired, add a few raspberries or chocolate chips on top.
Place in the freezer for 1-2 hours or overnight.
Not only are Paleovalley Superfood Bars the perfect on-the-go snack, they also make a great addition to any dessert recipe. Packed with 8+ organic superfoods these bars are healthy, delicious, and as convenient as it gets.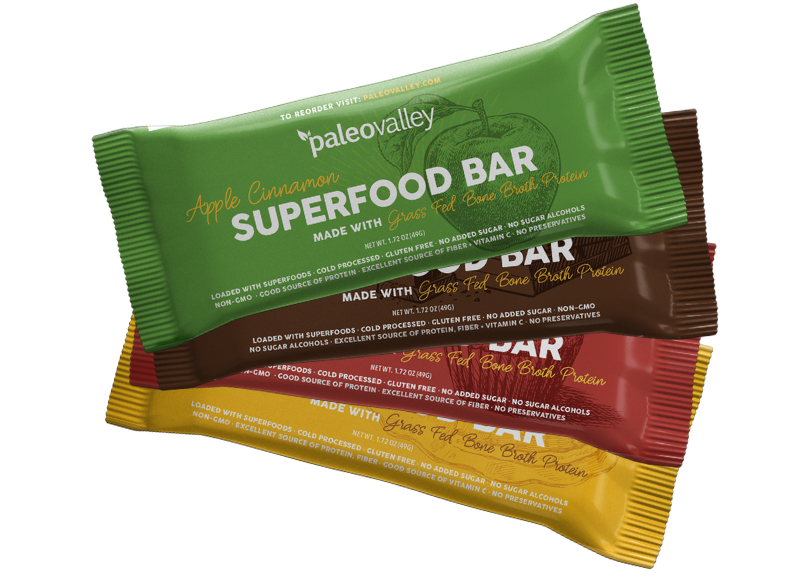 Click HERE to Try Superfood Bars RISK-FREE + SAVE up to 20% TODAY!