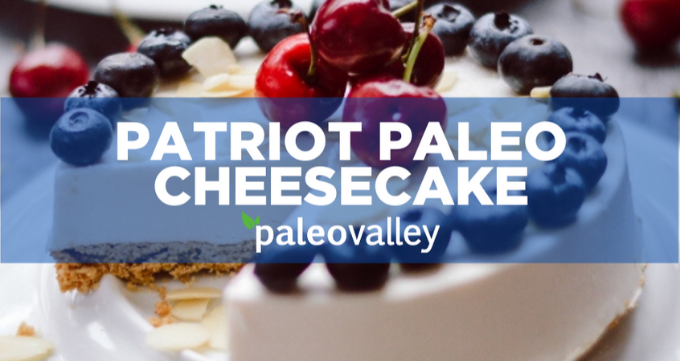 Patriot Paleo Cheesecake Recipe
For years, cheesecake was the epitome of everything "paleo" was not: rich in dairy, gluten, processed sugars, and all other types of no-go ingredients.
Luckily, curiosity and cleverness have resulted in a delicious substitute for this beloved classic, using only certified paleo ingredients.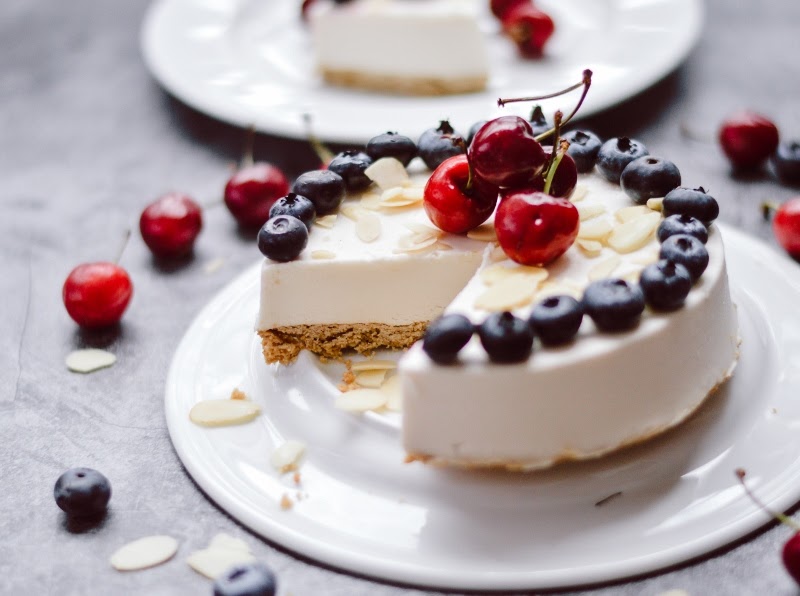 This dairy-free, gluten-free, and naturally sweetened cheesecake is made with cashews, almonds, coconut, honey, and other wholesome ingredients that are not only a great substitute but also really good for you too.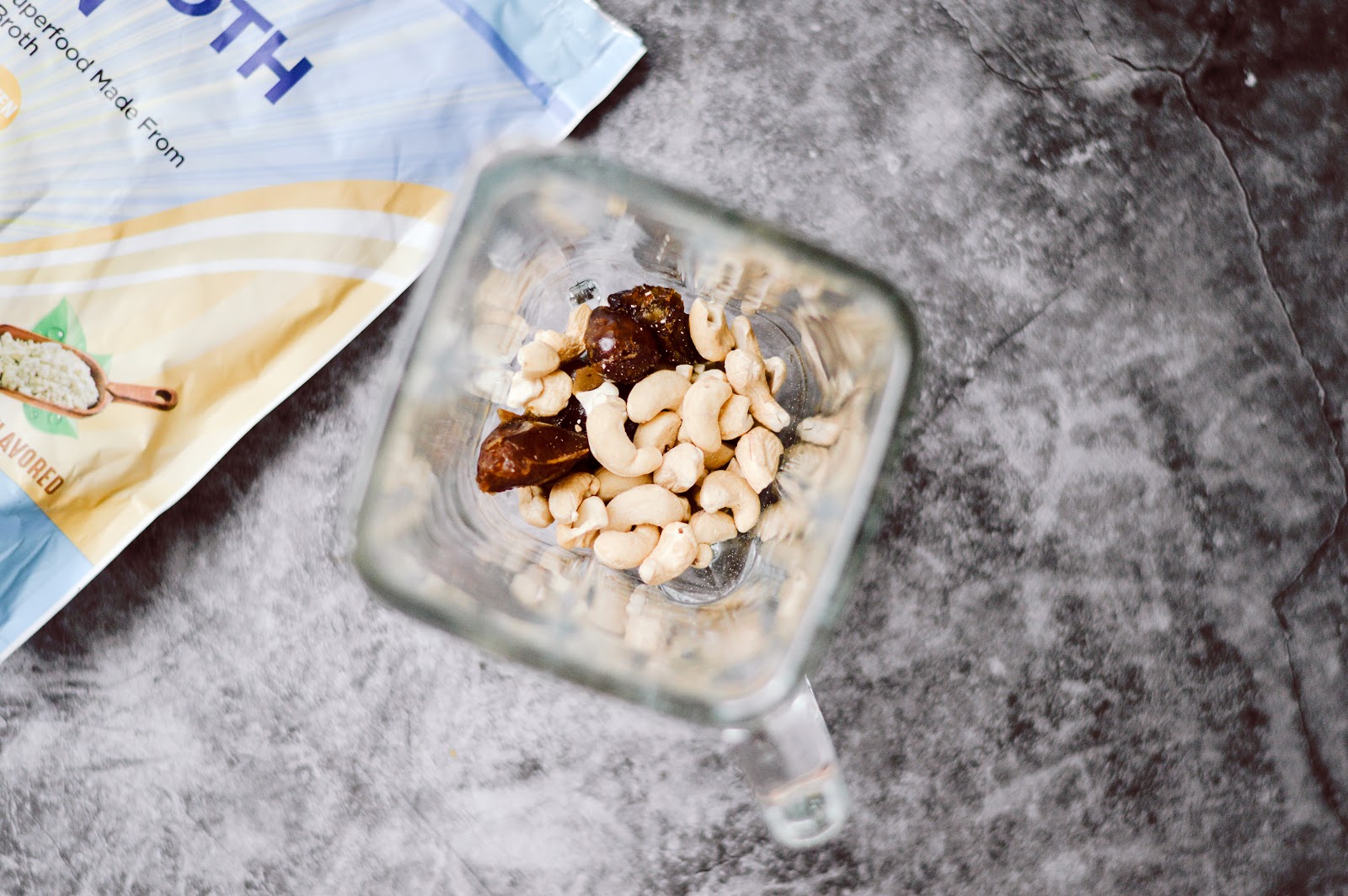 Not to mention, we've layered in tasteless Paleovalley Bone Broth Protein Powder, which is rich in amino acids that are immuno-supportive and boost collagen production. Collagen is key to keeping skin looking youthful.
A dessert that keeps you healthy and looking young? Yes, please!
With this recipe we figured: what better way to celebrate Independence Day than to make a cheesecake "free" (pun intended) from all of the toxic ingredients of the past?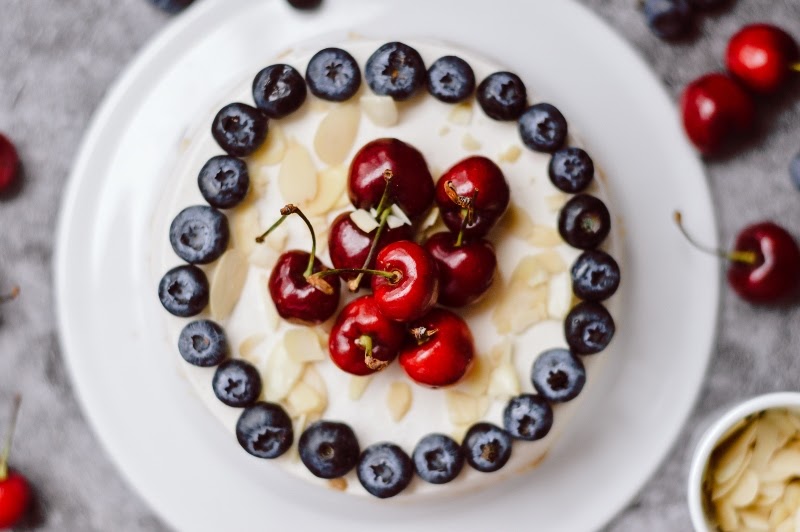 Whip it up for your 4th of July feast, and watch everyone react in disbelief when you tell them it's not actually "cheese."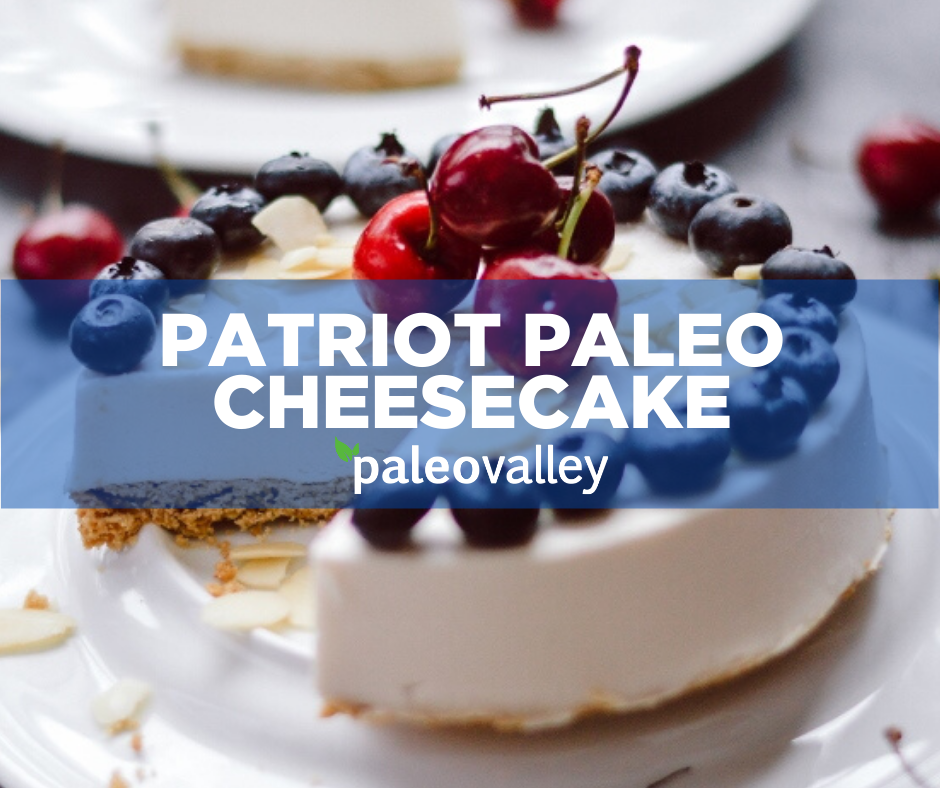 Patriot Paleo Cheesecake
Total time: 10-15 minutes + 2-5 hours to set
Serves: 8
Ingredients
Cheesecake Base
Cheesecake Filling
1½ cups cashews (soaked for 4-6 hours beforehand to soften)
⅓ cup coconut oil
½ cup coconut milk, full fat
1 tsp lemon juice
Dash of pure organic vanilla extract
¼ cup + 1 Tbsp raw liquid honey (not creamed)
1 cup blueberries
Fresh cherries
Sliced almonds for extra garnish
Equipment
Food processor
Food rings (large or small)
Baking sheet with parchment paper
Directions
Add the ingredients for the base into your food processor and pulse until it forms a crumbly texture (careful not to over-process or you will end up with creamy almond butter!)

Decide whether you want to make one large cake (use a large food ring), or a few smaller versions (use smaller food rings). Place on a baking sheet lined with parchment paper and press the crust into the bottle of the ring(s). Set aside.

Drain the excess water from your soaking cashews and add to your food processor (remove any bits leftover from the crust). Add all of the other filling ingredients and blend until smooth and creamy.

Pour the filling over the crust, and place in the freezer for 2-5 hours to set.

Once the cakes are set, remove them from the freezer and carefully remove the food rings. Allow to thaw for roughly 30 minutes and garnish with blueberries, cherries, and sliced almonds. Serve!
Did you know you can turn any dessert into a nutrient-dense, health-promoting treat? It's TRUE! Just mix in some Paleovalley Bone Broth Protein Powder. With NO taste & NO smell, you can upgrade any indulgence with anti-aging, hormone-balancing, immunity-supporting amino acids.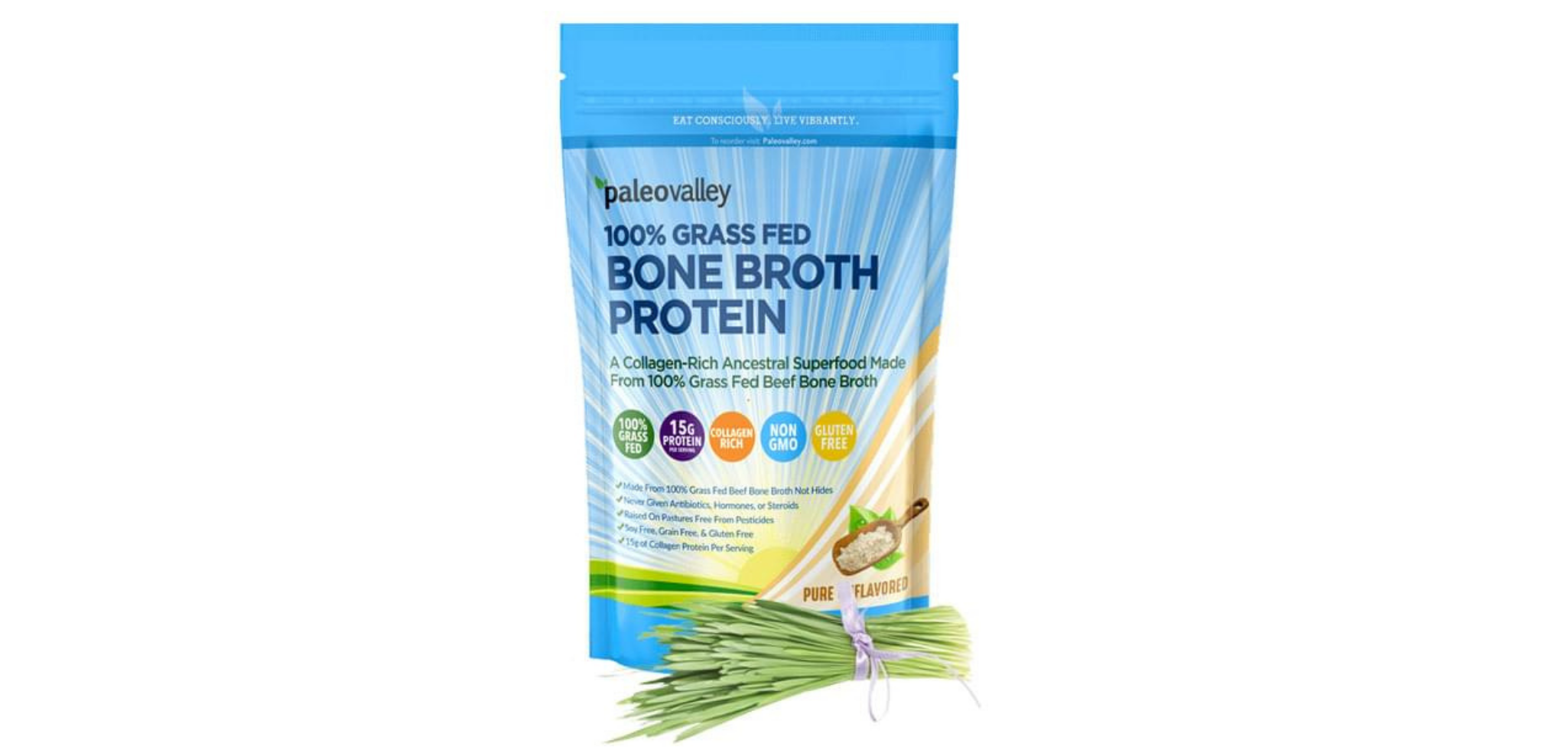 Click HERE to Discover what Bone Broth Protein can do for you + SAVE up to 20% TODAY!