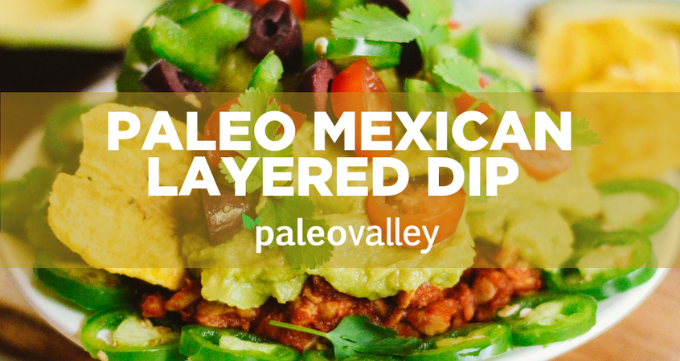 Paleo Mexican Layered Dip Recipe
There will probably be tacos. Maybe some fajitas. Definitely some jalapeno poppers.
…but this spicy layered dip is going to be one of the main hits at your Cinco de Mayo bash.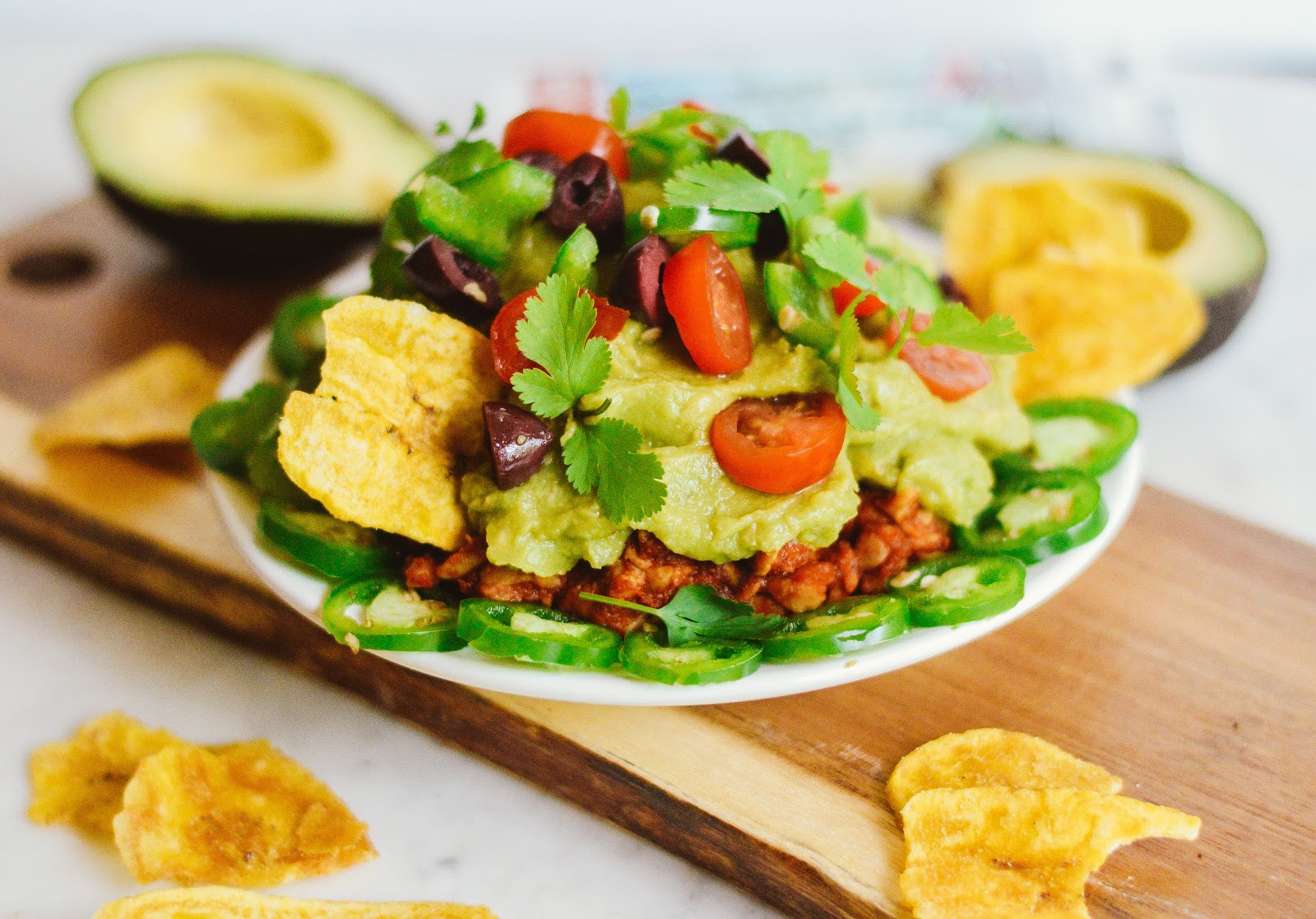 This recipe is not only piled high with your favorite Mexican flavors like avocado, tomatoes, and a variety of hot spices, but is also packed with healthy monounsaturated fats, antioxidants, and two types of protein in every bite.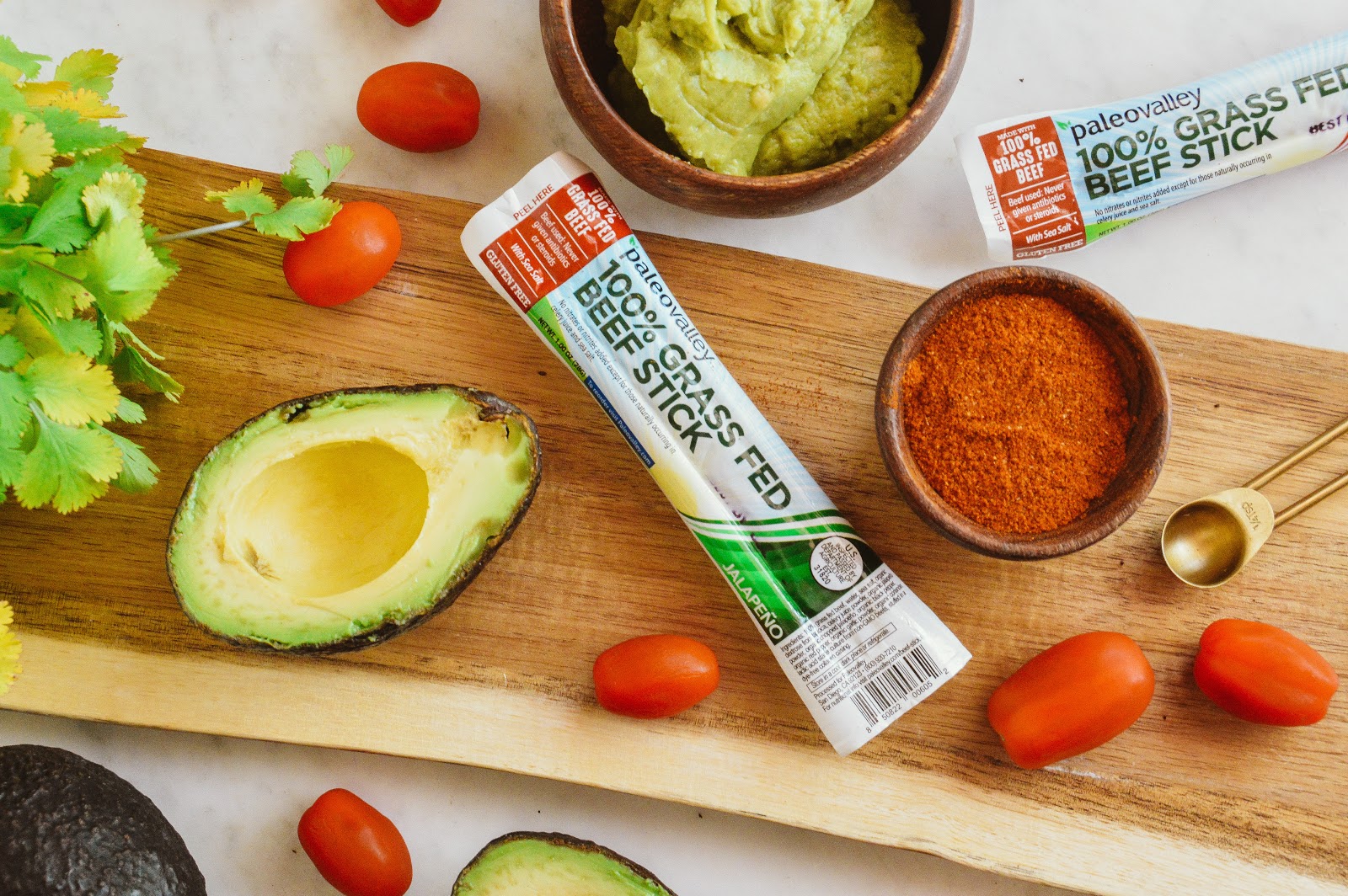 Avocados (aka, guacamole-makers) in particular are rich in fatty acids that have been shown to reduce inflammation, as well as cholesterol levels, and have even been found to contain more potassium than bananas. [*][*]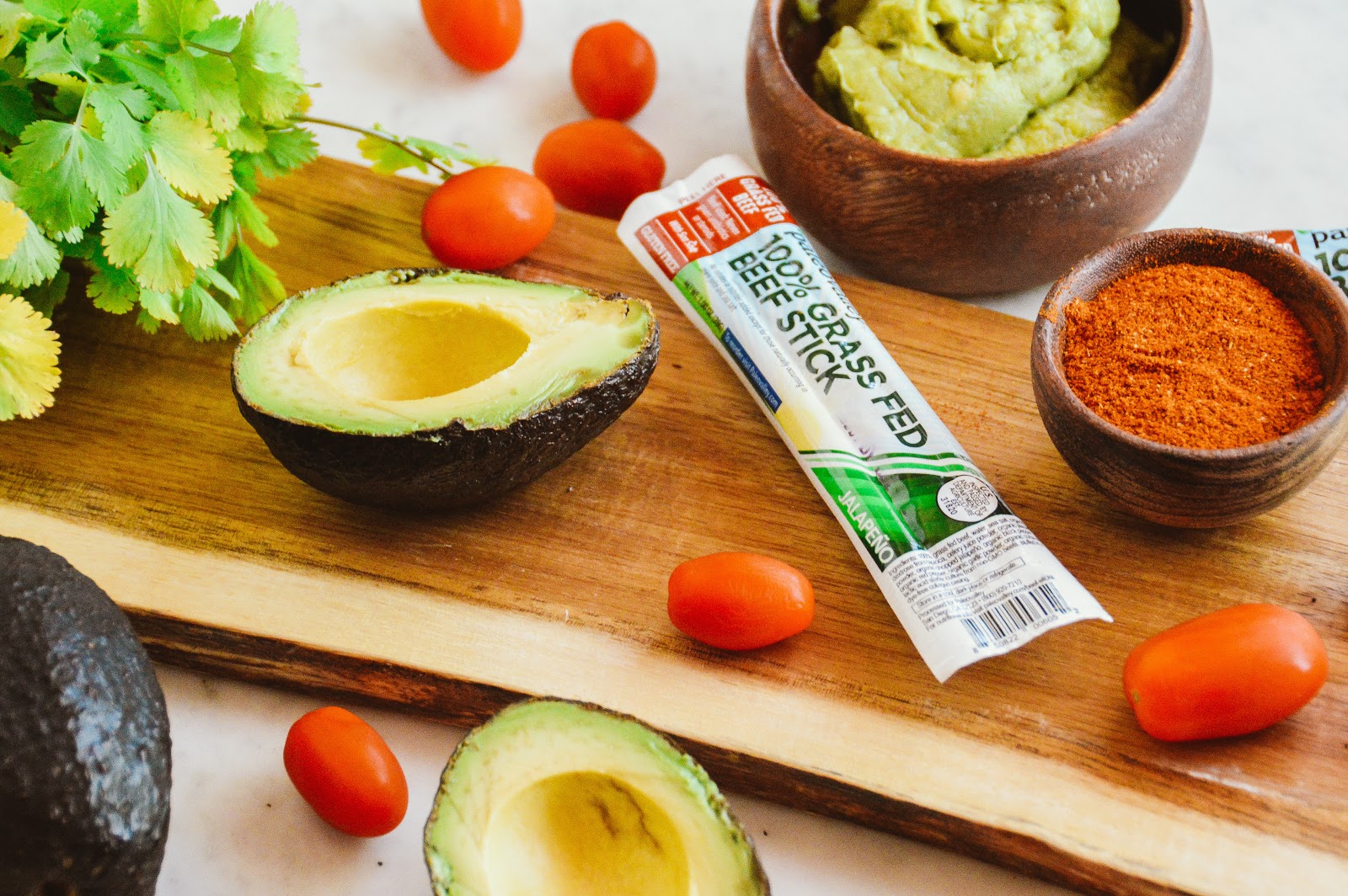 Combine this with olives, also packed with nourishing monounsaturated fats, and tons of vitamin C and antioxidants from an array of peppers and chilis and you have yourself a health-bomb of a dip… that only tastes like a party cheat.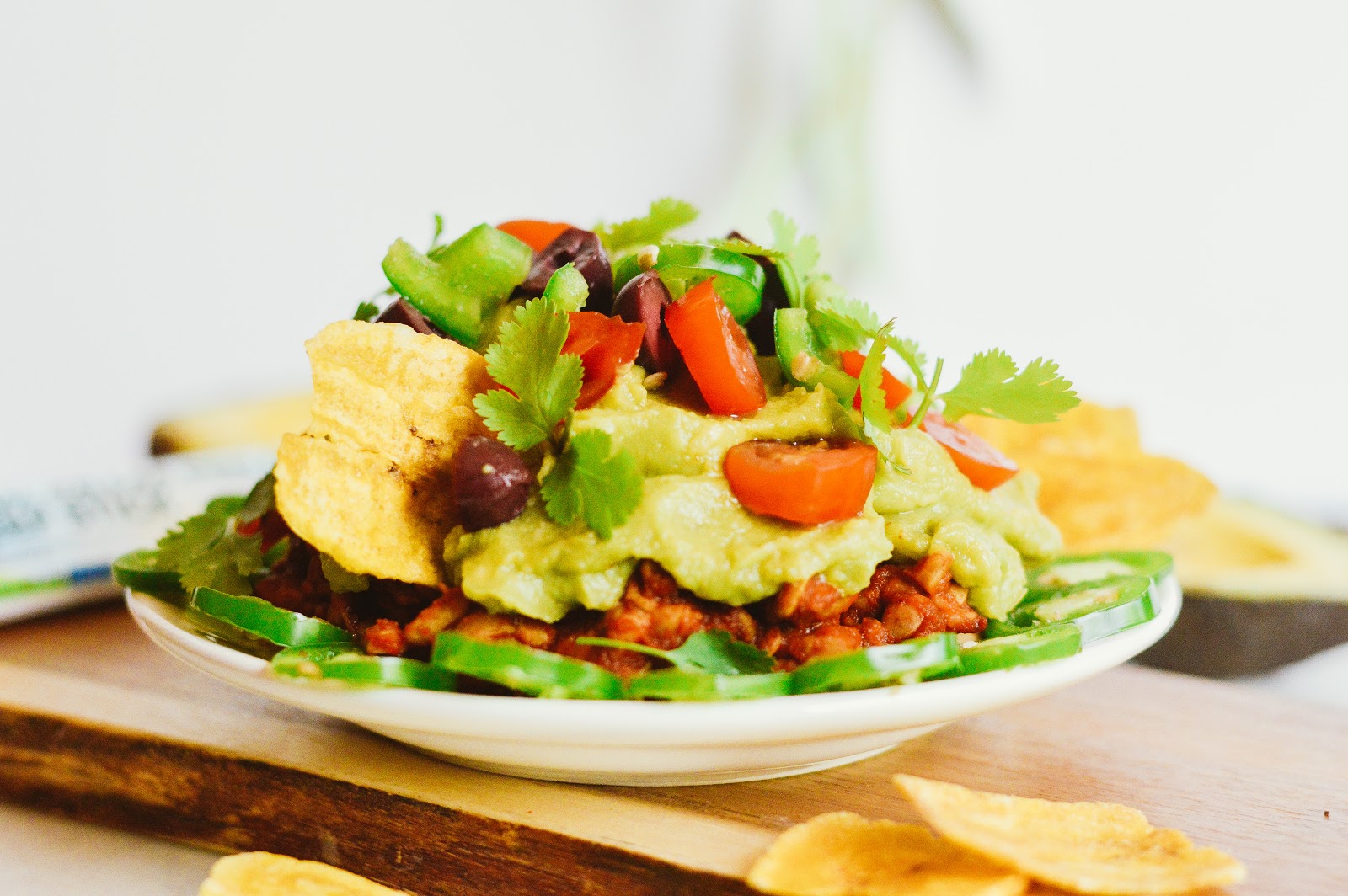 Serve these layered flavors with some sweet plantain chips for a fully-rounded flavor experience this Cinco de Mayo.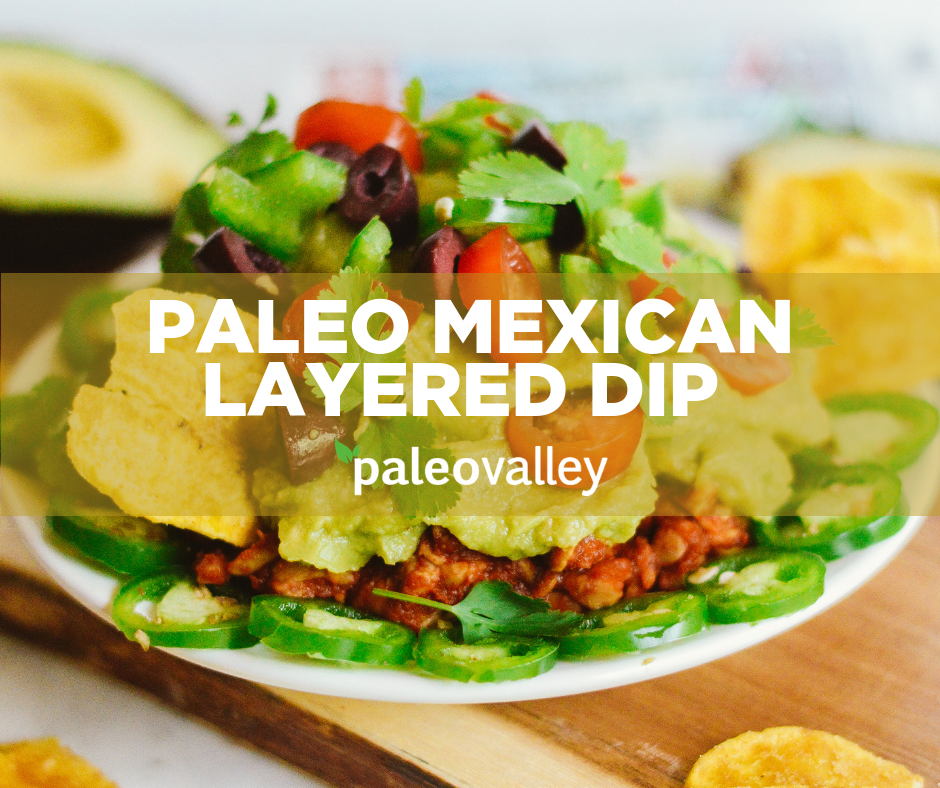 Paleo Mexican Layered Dip
Prep time: 10 minutes
Total time: 20 minutes
Serves: Varies (double for large party)
Ingredients:
1 lb pasture-raised ground turkey meat
2-4 Paleovalley Jalapeno 100% Grass Fed Beef Sticks, thinly sliced
½ cup tomato sauce
1 small onion, diced
½ red pepper, diced
½ green pepper, diced
2 cups guacamole
1 cup canned green chilis, diced
½ cup sliced black olives
1 large tomato, diced
⅓ cup fresh cilantro
Avocado oil for sauteing
2 Tbsp Taco seasoning (or make your own using: 1 Tbsp chili powder, ½ tsp paprika, 1 ½ tsp cumin, ¼ tsp garlic powder, ¼ tsp onion powder, ¼ tsp red pepper flakes, 1 tsp thyme, 1 tsp oregano, 1 tsp black pepper, 1 tsp salt)
Optional: top with crumbled non-dairy cheese
Equipment:
Directions:
Blend your spices if creating your own seasoning.
In a saute pan, add a dash of avocado oil over medium heat. Add onions, red and green peppers, beef sticks, and ground turkey.
Cook until browned, then stir in taco seasoning and tomato sauce. Let simmer while chopping your other veggies.
Dice all veggies, keeping them separate for now.
Once the meat has reduced and thickened for 7-10 minutes, remove from heat and use as your bottom layer for your dip on whatever serving dish you're using.
Add another layer consisting of half of your diced tomatoes and half of your chilis.
Next, add your guacamole layer and top with your sliced olives, remaining chilis and tomatoes, and chopped fresh cilantro.
Optional: top with non-dairy crumbled cheese of choice (although we wouldn't recommend any pungent flavors like blue cheese!)
Serve with plantain chips for a sweet offset to all this spice.
To add a spicy kick to this dip, we added Paleovalley Jalapeno Beef Sticks. Our 100% Grass Fed Beef Sticks are an excellent way to add nutrient density and flavor to any recipe. Or enjoy them as a satisfying high-protein snack anytime you need a little energy.
Click HERE to Try Paleovalley Beef Sticks RISK-FREE + Save up to 24% TODAY!