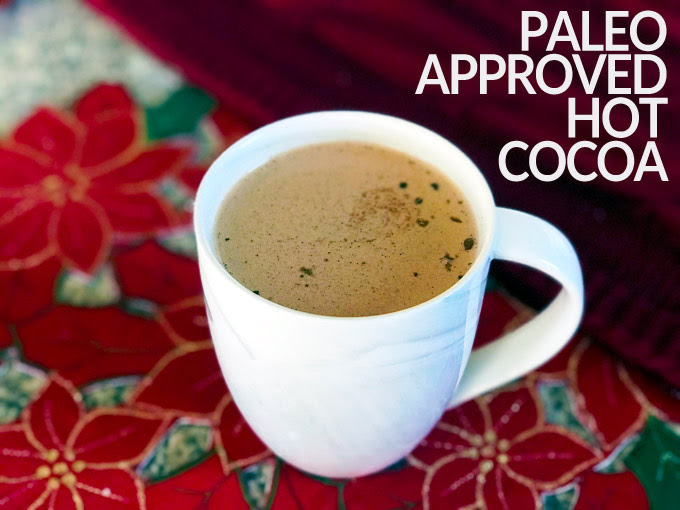 Paleo Approved Hot Cocoa
You Don't Want to Miss this!
Here's a healthy, dairy-free, delicious hot cocoa recipe that is guaranteed to kick up that holiday party of yours.
Paleo Approved Hot Cocoa
Yields 1 Servings
Cooking Time: 5 mins
Ingredients:
1½ cups almond milk
1 Tbsp raw cacao powder
1 tsp raw honey
1/4 tsp vanilla extract
Pinch of sea salt
Directions:
Combine all the ingredients in a saucepan over high heat and use a whisk to break up any clumps. Continue stirring until smooth and very hot, then pour into a mug and serve warm.
I really hope you give this recipe a shot. It's incredibly simple but the flavor will astound you.
It's a perfect holiday drink to get you in the season but without feeling guilty.
The holidays are upon us so grab some kid-friendly, mother-approved 100% Grass Fed Beef Sticks that make for the PERFECT stocking stuffers.
And, be sure to grab a free copy of Autumn's Radiate in 28 Program. It's a 28-day body reset that will not only have you losing weight but feeling your best.
Personally, I have had over 15 years of debilitating digestive issues and after going through the Radiate in 28, I can say with utter joy, those issues are completely gone. I also lost 12 pounds, have more energy and am feeling the best I've felt in decades, so I truly stand by it!
Here are just a few more reasons to grab a copy before they're gone!
Fight nutrient deficiency - Discover which foods you should eat to flood your body with vital nutrients and lose weight naturally.

Which 7 "Health" Foods To Avoid - Learn which foods actually pull essential nutrients out of your body and can be the cause of nutrient-deficiencies.
Improve digestion - 80% of your immune system is found in the gut. And if you can't efficiently absorb your nutrients then deficiencies are sure to follow. Learn the simple strategies to heal your gut and improve digestion.
Grab your FREE Radiate in 28 book now, we just ask you cover the few bucks for shipping and handling.