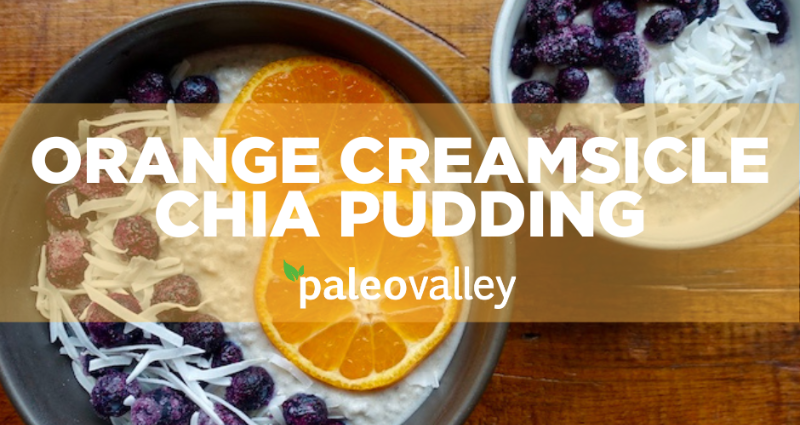 Orange Creamsicle Chia Pudding Recipe
Chia pudding is back on the breakfast menu. But this time, it's protein-packed with a new superfood ingredient for optimal health benefits. The fact that it tastes exactly like an orange creamsicle is just a bonus!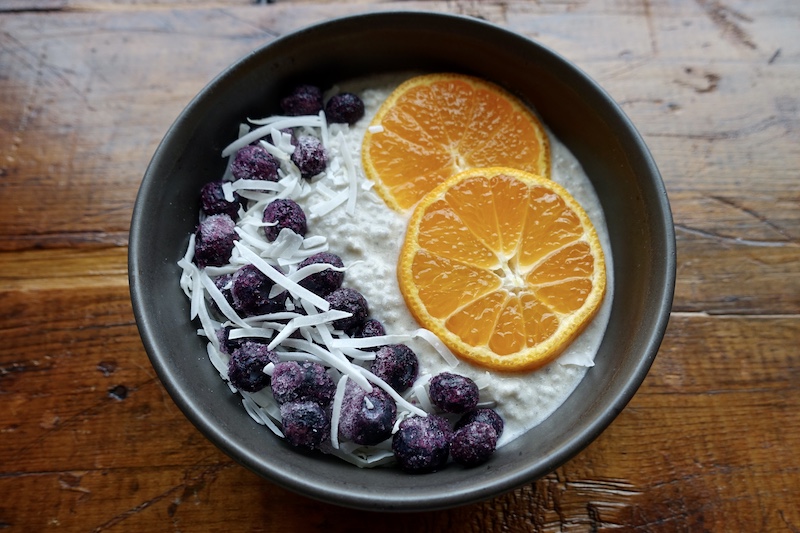 That's right, this 4-ingredient superfood chia pudding checks all the boxes. The ingredients and prep are simple, rewarding you with a delightful treat that's as easy as it is delicious — bursting with bold vanilla-orange flavor!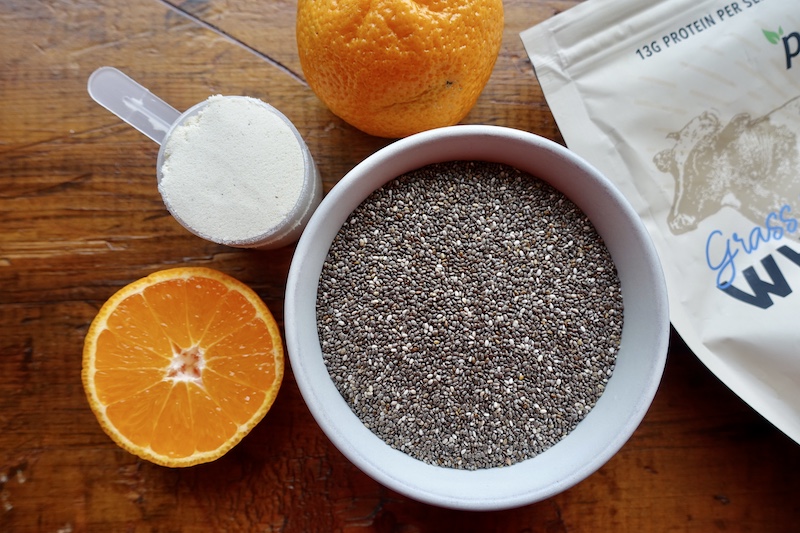 This pudding's sweet, creamy decadence is thanks to Paleovalley's NEW! Grass Fed Vanilla Whey Protein Powder. Containing all 9 amino acids, this complete protein not only helps build muscle and maintain healthy blood sugar levels, it also contains a powerful superfood, colostrum! Colostrum is known to support a healthy gut and reduce some types of inflammation.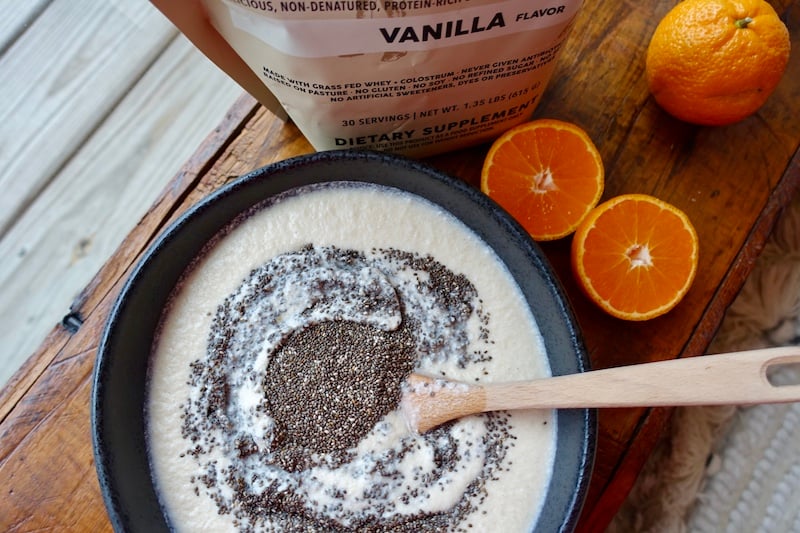 This easy orange creamsicle pudding is also a perfect base for adding all your favorite toppings, like fresh fruit and coconut flakes. Switch them up to keep things interesting (and delicious) for a satisfying, nutrient-dense treat any day of the week.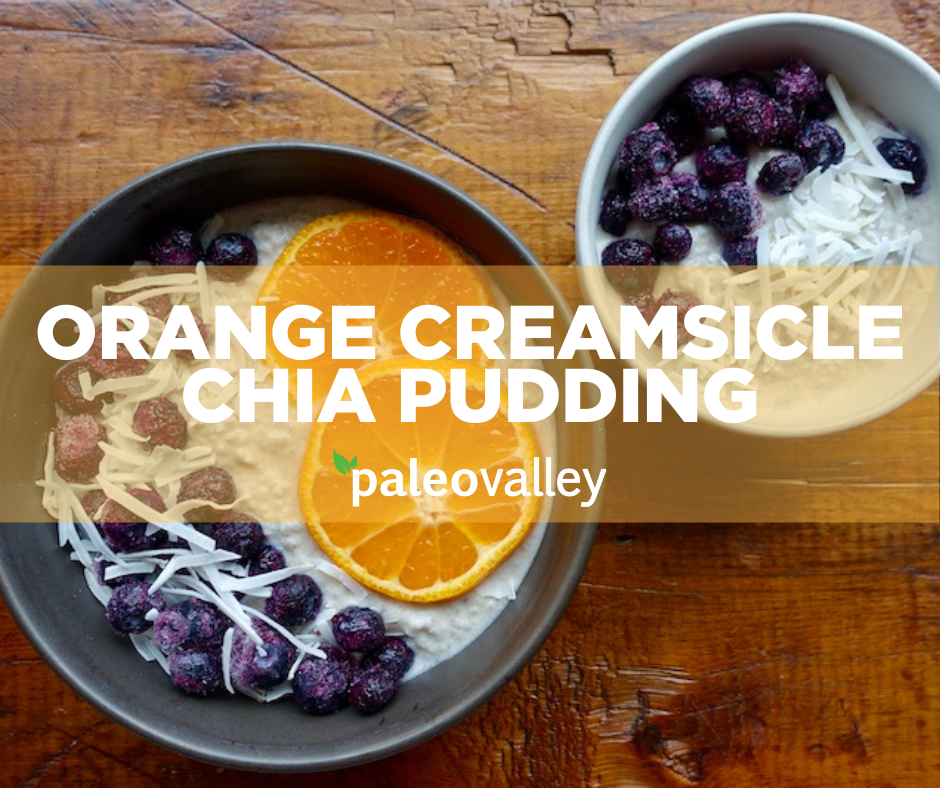 Orange Creamsicle Chia Pudding
Prep time: 5 minutes
Total time: 65 minutes
Serves: 4
Ingredients
1 can full-fat coconut milk
½ cup fresh squeezed orange juice (about 3 oranges)
3 Tbsp melted coconut oil
¼ cup chia seeds
Toppings: assorted fruit, coconut flakes, etc.
Equipment
Blender
Medium Bowl
Mixing spoon
Directions
Blend together coconut milk, vanilla whey, and fresh squeezed orange juice.
Pour liquid in a medium-sized bowl and slowly fold in chia seeds.
Cover and refrigerate for at least 1-2 hours or overnight.
Stir well before enjoying plain or with fresh fruit and coconut flakes.
Boost the nutrient density of almost any recipe with Grass Fed Whey Protein Powder. Loaded with all 9 essential amino acids, it's perfect in puddings, muffins, even cookies. Or simply mix it with water for a delicious, nutritious drink.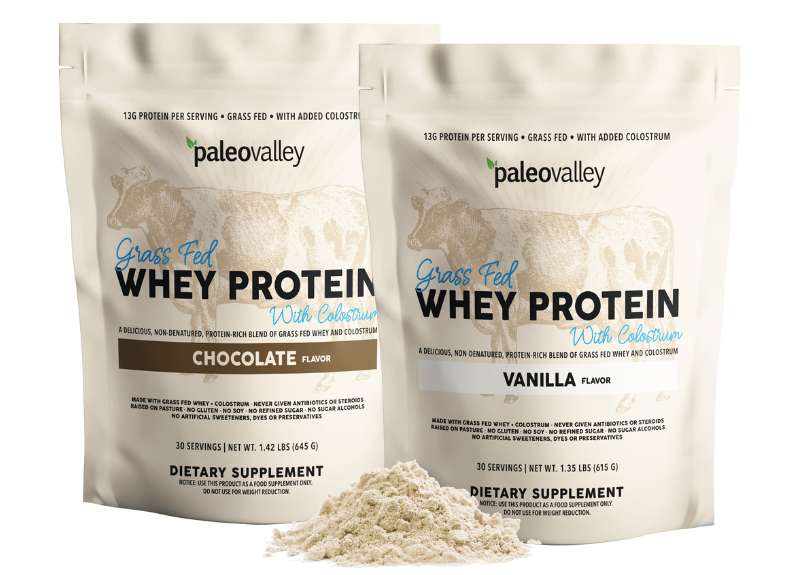 Click HERE to Try Paleovalley's Vanilla or Chocolate Whey Protein RISK-FREE + SAVE up to 20% TODAY!