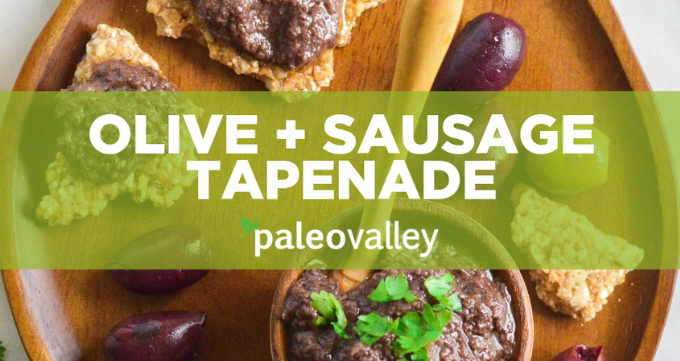 Olive + Sausage Tapenade Recipe
The tang of fresh olives and herbs combined with the satisfying crunch of a cracker…this mix of flavors is what summer is made of.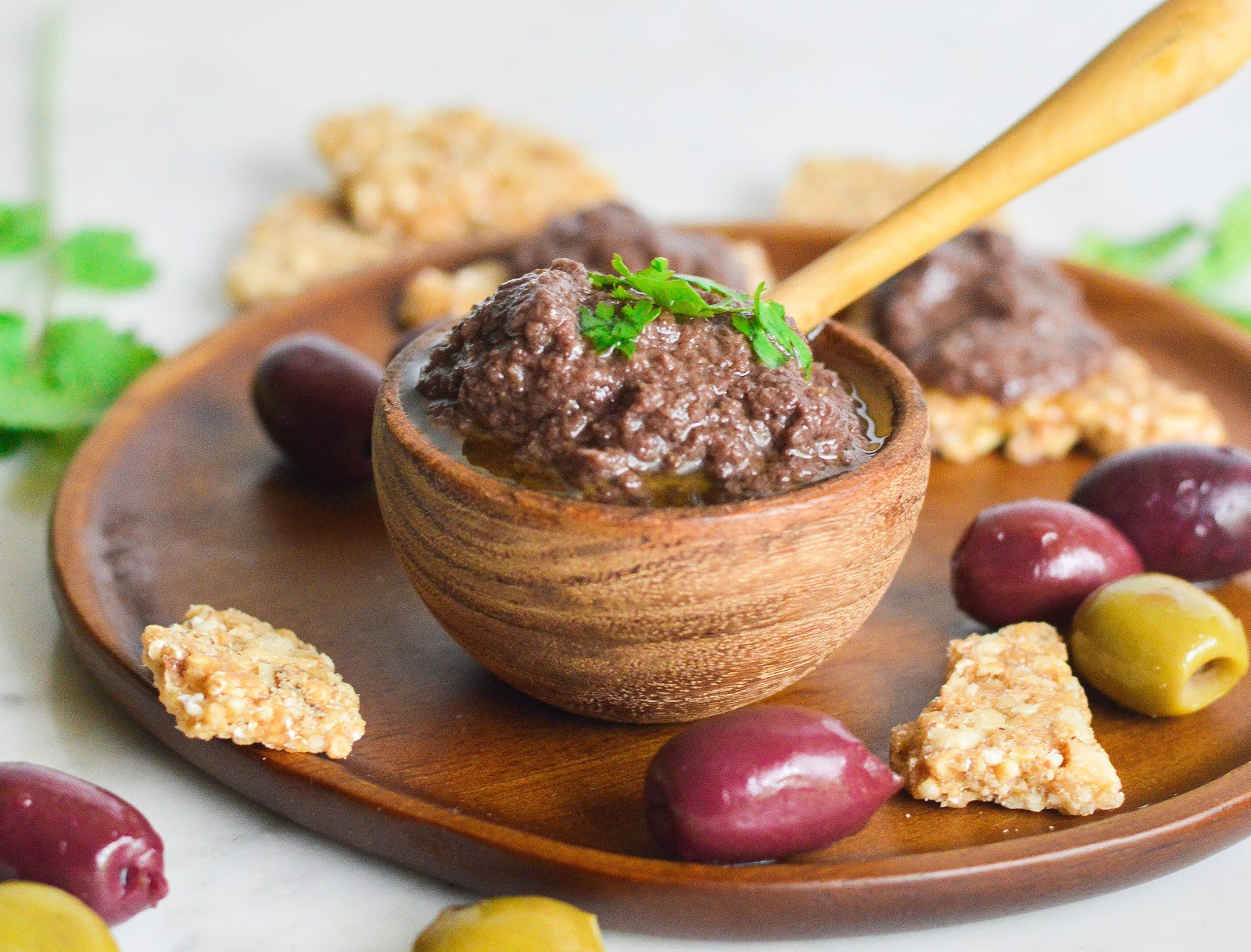 Traditional tapenade hails from the Mediterranean, where it's been made with olive oil, capers, black or green olives, lemon juice, and fresh herbs for hundreds of years.
With just these simple ingredients, it's a low-carb and paleo-friendly spread or dip option that's delicious in its own right, while also lending an exotic flavor to your usual snack regime.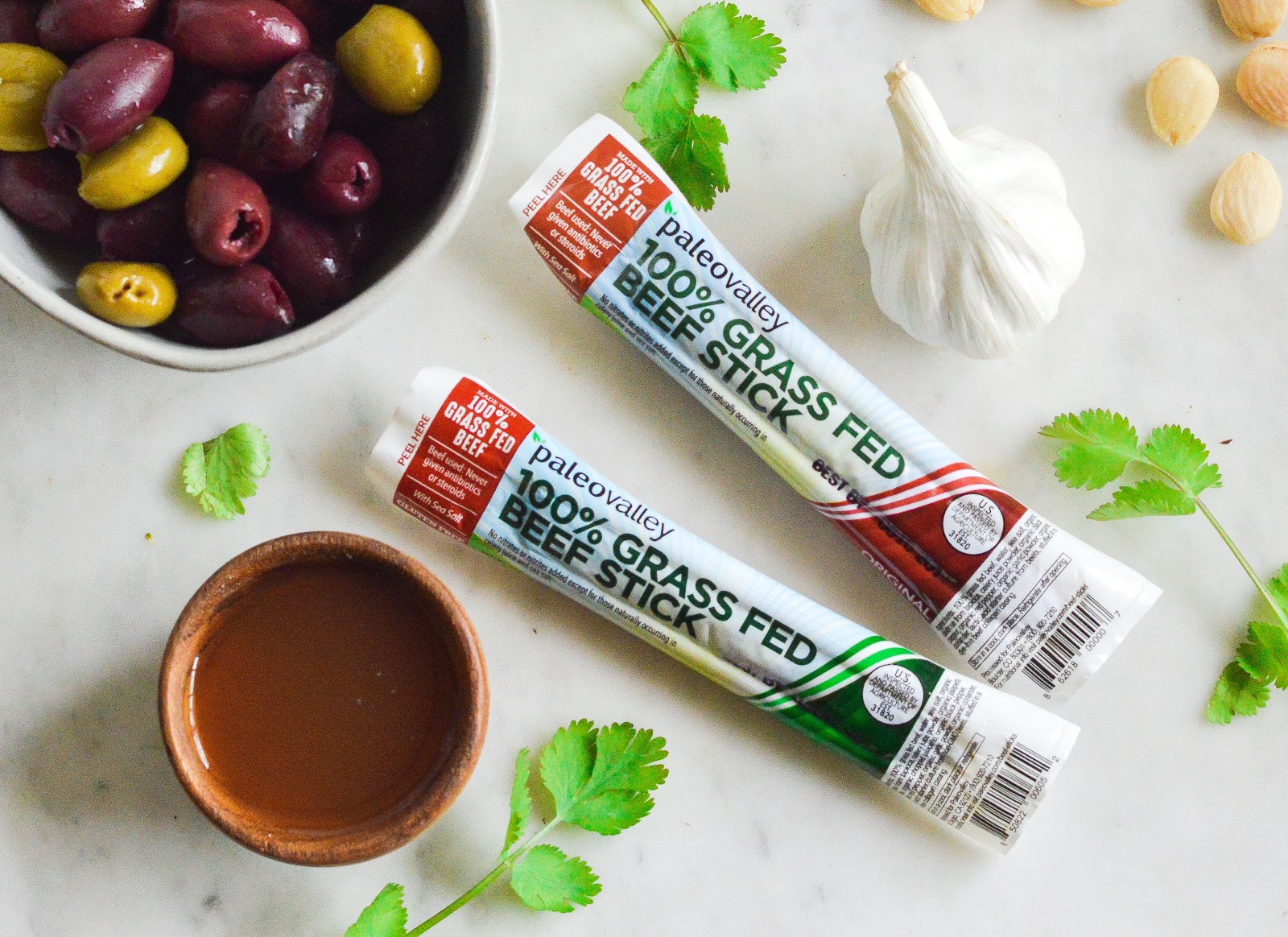 However, we decided to add a smoky twist by infusing it with sausage, or Paleovalley 100% Grass Fed Beef Sticks. This adds another rich layer or flavor, as well as a chunkier texture for a heartier tapenade.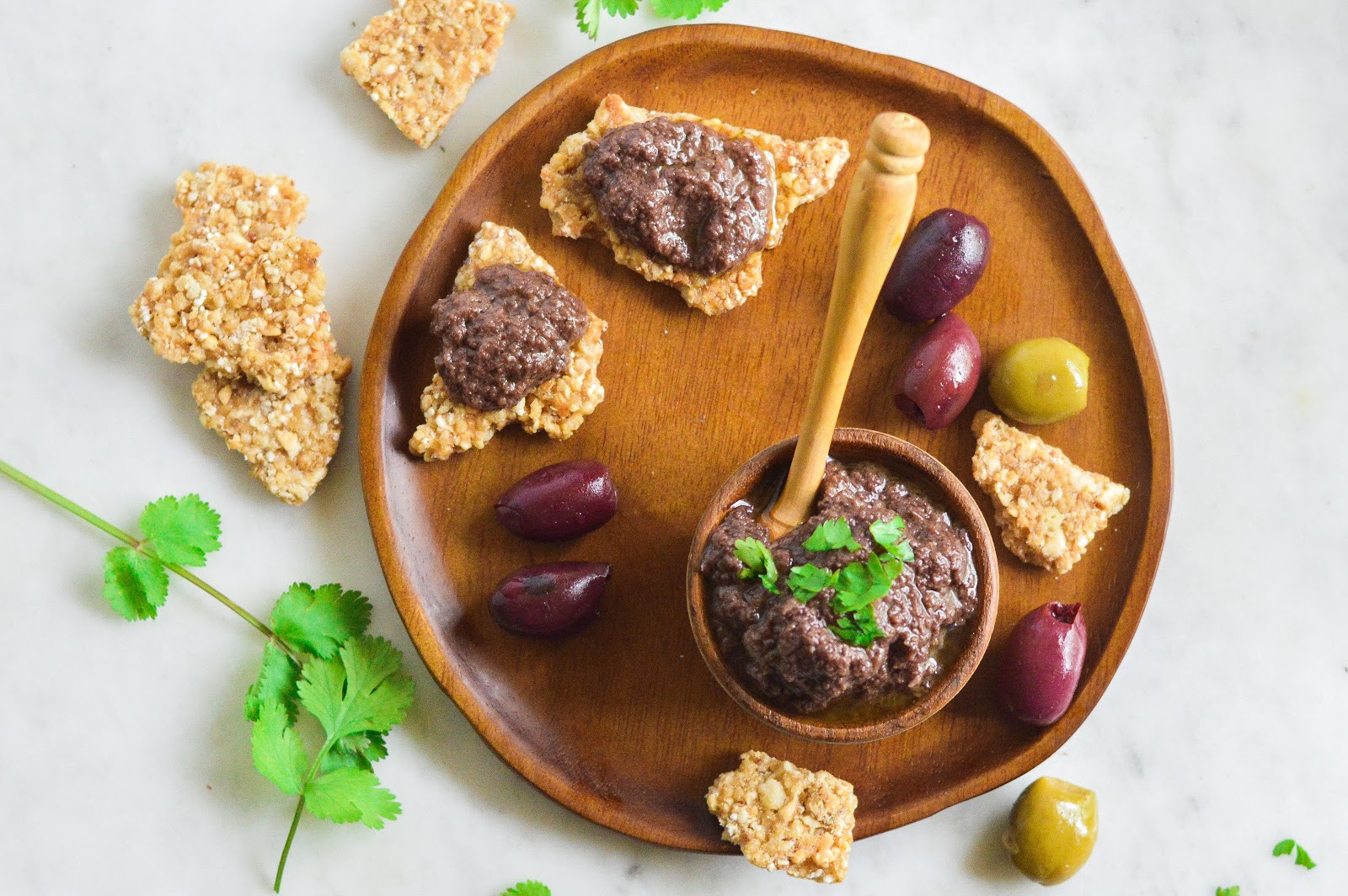 We used the original sausage flavor in this recipe, but if you like the idea of a spicy tapenade, go for the jalapeno flavor (and let us know how it goes!).
Pair this spread with the super easy cracker recipe also included here for a fully-rounded flavor experience (bonus: the crackers are keto as well!).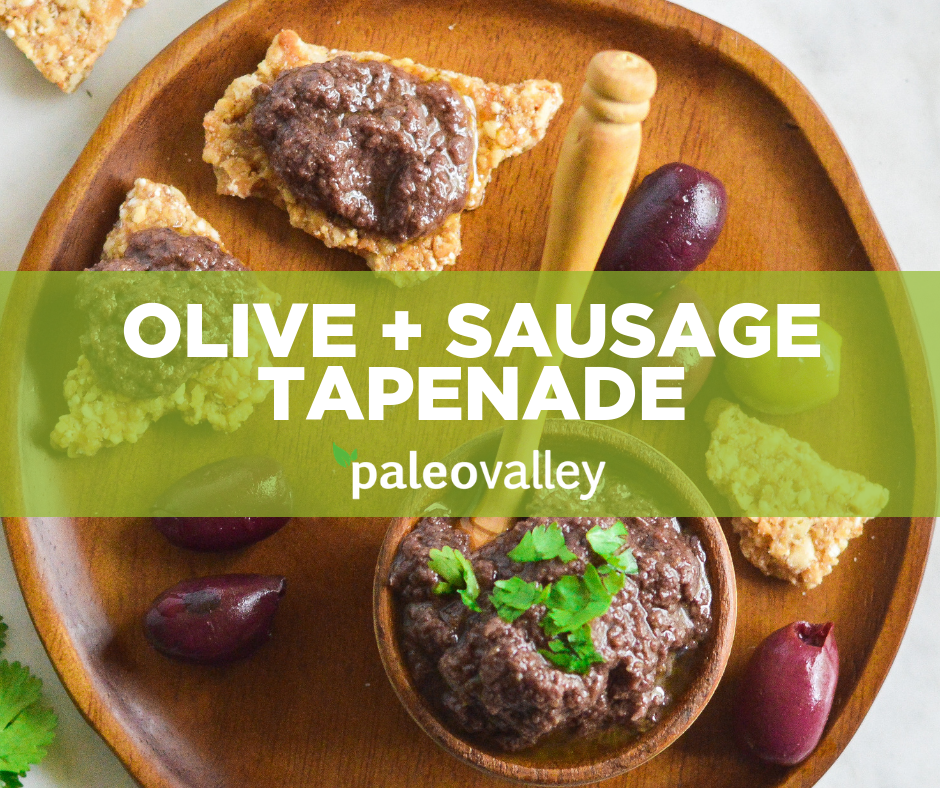 Olive + Sausage Tapenade
Prep time: 5-10 minutes
Total time: 5-12 minutes
Serves: Varies
Ingredients:
Easy, crunchy, paleo crackers side (optional)
Ingredients:
2 cups blanched almond flour
¼ cup sesame seeds
½ tsp sea salt
1 large egg, beaten
Equipment:
Food processor or high speed blender
Directions:
For the tapenade, place ingredients in your food processor and process until almost smooth (leave a little chunkiness for tapenade texture).
Remove and serve.
For crackers, preheat the oven to 350ºF. Line a baking sheet with parchment paper.
Combine almond flour and sea salt in a large bowl. Beat in the egg and mix well, until a dough forms.
Place the dough between two large pieces of parchment paper. Use a roller to roll out to rectangle, about 1/16" thick.
Cut the cracker dough into rectangles and place on the lined baking sheet. Bake for 8-12 minutes, until golden.
Serve with tapenade.
Save time by using our pre-cooked, 100% Grass Fed Beef Sticks in place of sausage in your recipes, while also adding in a rich, smoky flavor. You can also pack them as quick snacks for travel, or hitting the trail! Check them out HERE!