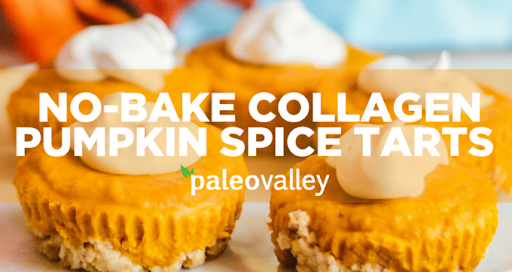 No-Bake Collagen Pumpkin Spice Tart Recipe
Come November, there's no denying that it's officially pumpkin season. Naturally, we couldn't let the month slip by without at least one recipe featuring this fall favorite.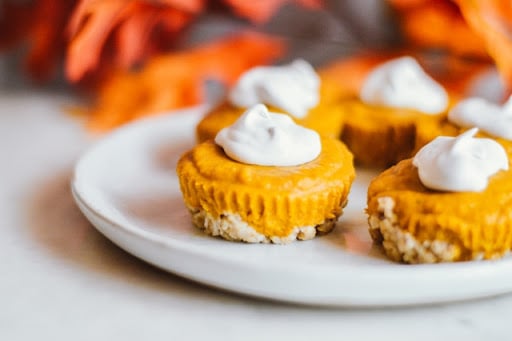 Luckily, this pumpkin treat is more than just an indulgence. Each no-bake (aka: convenient) tart is infused with Grass Fed Bone Broth Protein. So each bite is packed with anti-aging collagen and satiating protein.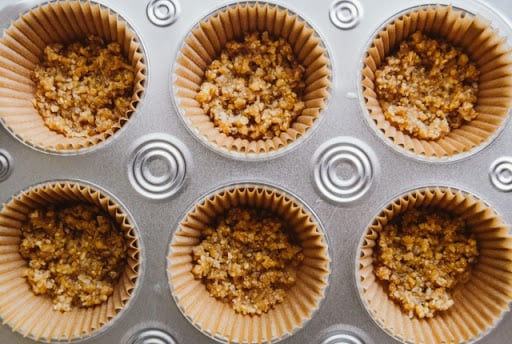 Your skin, tendons, and major organs are made of collagen fibers that naturally become damaged and degrade as you age. By supplementing with collagen, you help rebuild these fibers to keep your skin youthful and organs strong and healthy.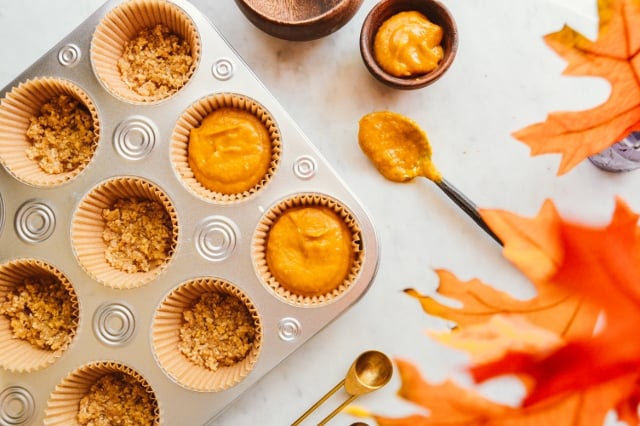 And don't worry. This protein powder has no flavor. So you'll just enjoy all the anti-aging benefits - with none of the bone broth taste!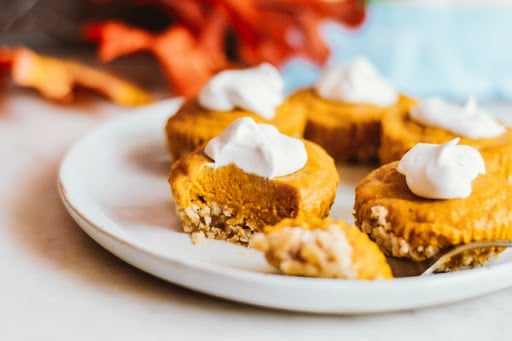 Whether you need a holiday party crowd-pleaser, or a seasonal breakfast or snack, these tarts make pumpkin easy.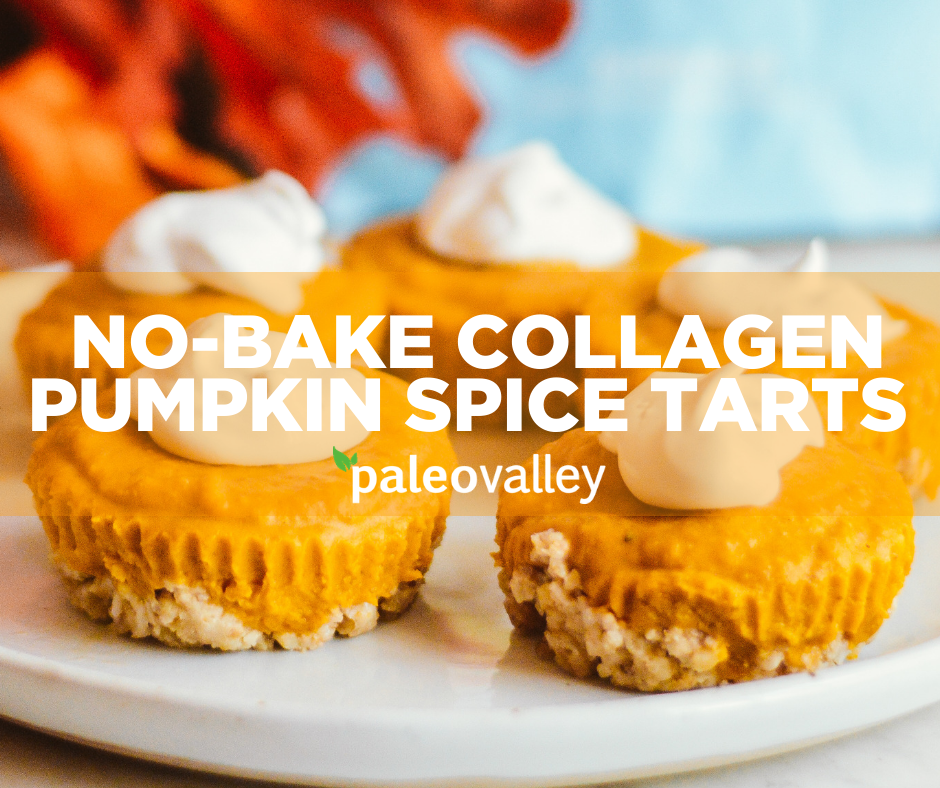 No-Bake Collagen Pumpkin Spice Tarts
Prep time: 20 minutes
Total time: 4-6 hours (refrigeration time)
Serves: 8
Ingredients
Filling
Crust
1 cup pecans
¼ cup shredded coconut
2 tbsp maple syrup
1 tbsp coconut oil, melted
¼ tsp sea salt
Coconut Whipped Cream
1 cup canned coconut cream, refrigerated overnight
½ tbsp maple syrup
Equipment
Muffin tin
Parchment cups
Food processor
Directions
Place dates in a small bowl of water to soak for 10 minutes to soften.

Line a muffin tin with 8 parchment cups, and set aside.

To prepare crust, pulse the pecans and shredded coconut in a small food processor until ground into a fine meal. (Careful not to over-process, or you'll end up with pecan butter instead!)

Add the maple syrup, coconut oil, and sea salt and process again until the dough sticks together when pinched between your fingers.

Scoop the dough by heaping tablespoons into the 8 parchment cups and use your fingers to press down and form a crust for each cup. Place in the fridge to set while you prepare the filling.

For the filling, combine all of the ingredients in a blender, and blend until completely smooth and creamy. Remove the pan from the fridge, and pour the batter evenly into the 8 cups. Smooth the top, then return to the fridge to set completely, about 4-6 hours.

To prepare the whipped cream, remove canned coconut milk from the fridge (don't shake) and scoop out the hardened cream from the top of the can. Add maple syrup, then whisk until fluffy and smooth.

When the center of the tarts are firm, they are ready to serve. Top with whipped cream.

These tarts were infused with 100% Grass Fed Bone Broth Protein, which is rich in collagen and amino acids that help fight aging and reduce inflammation. It can be used in smoothies, desserts, and even added to coffee and soups.