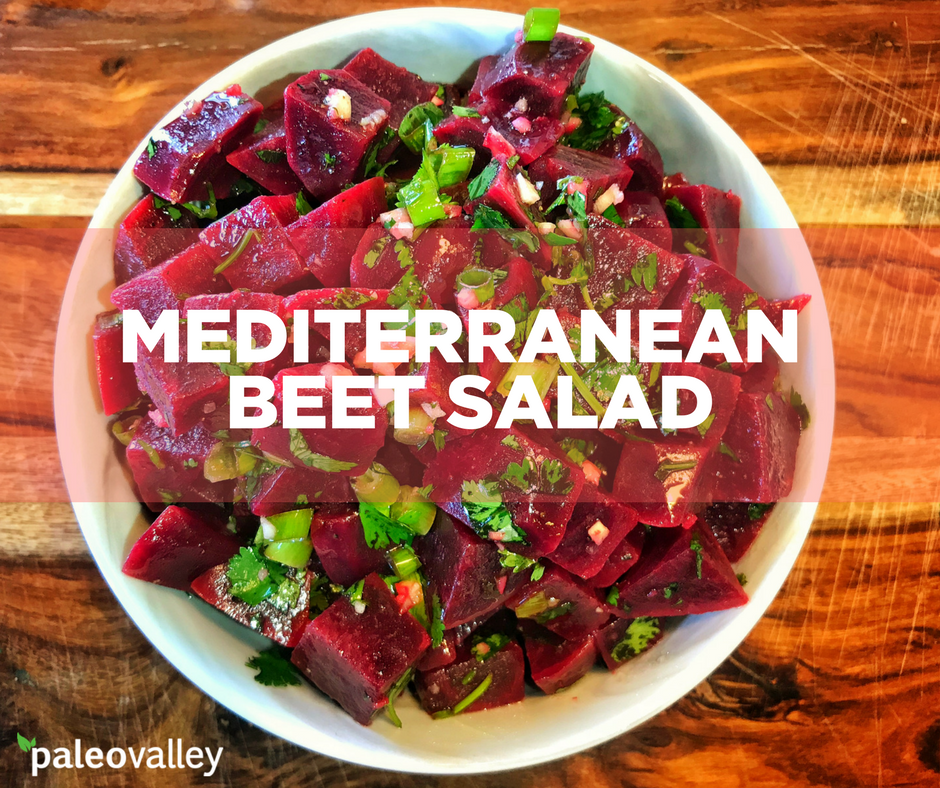 Mediterranean Beet Salad!
Are you ready for a simple recipe with outstanding flavors???
The one thing is that beets can stain your hands temporarily and turn them red, so be sure to continually run your hands over water with some soap.
**And fun fact to help get any stains out is that you can apply a bit of lemon juice to your hands until all stains from the beets have been removed. Or another popular method is to add baking soda and a little water, rub vigorously, then rinse and repeat.
Now without further ado, check out this delicious and refreshing Mediterranean Beet Salad.
Mediterranean Beet Salad!
Yields 3-4 Servings
Prep Time: 5 Minutes
Cooking Time: 30-40 minutes
Ingredients:
4 red beets, peeled & cut in 1/2" cubes
2 garlic cloves, minced
1/4 cup fresh cilantro, rough chopped
1/4 cup extra-virgin olive oil
3 scallions, chopped
Sea salt (this is my favorite brand!) and ground pepper to taste
Directions:
Bring a pot of water to a boil and add in the beets. Let cook for 30-40 minutes or until fork tender. Remove from the water and let cool.
Add the beets and the rest of the ingredients into a bowl and stir to combine.
Serve chilled and store in the refrigerator.
Doesn't that recipe make your mouth water? Yum!
Well, I hope you give this recipe a shot because it's one I think you'll want to add to your meals continually! 😊