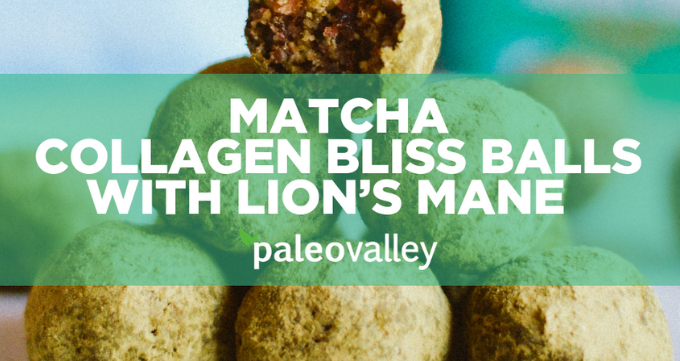 Matcha Collagen Bliss Balls with Lion's Mane Recipe
The next time you reach for something sweet, why not reach for something that is also packed with health benefits? Aka: like these Matcha, Mushroom, + Collagen Bliss Balls.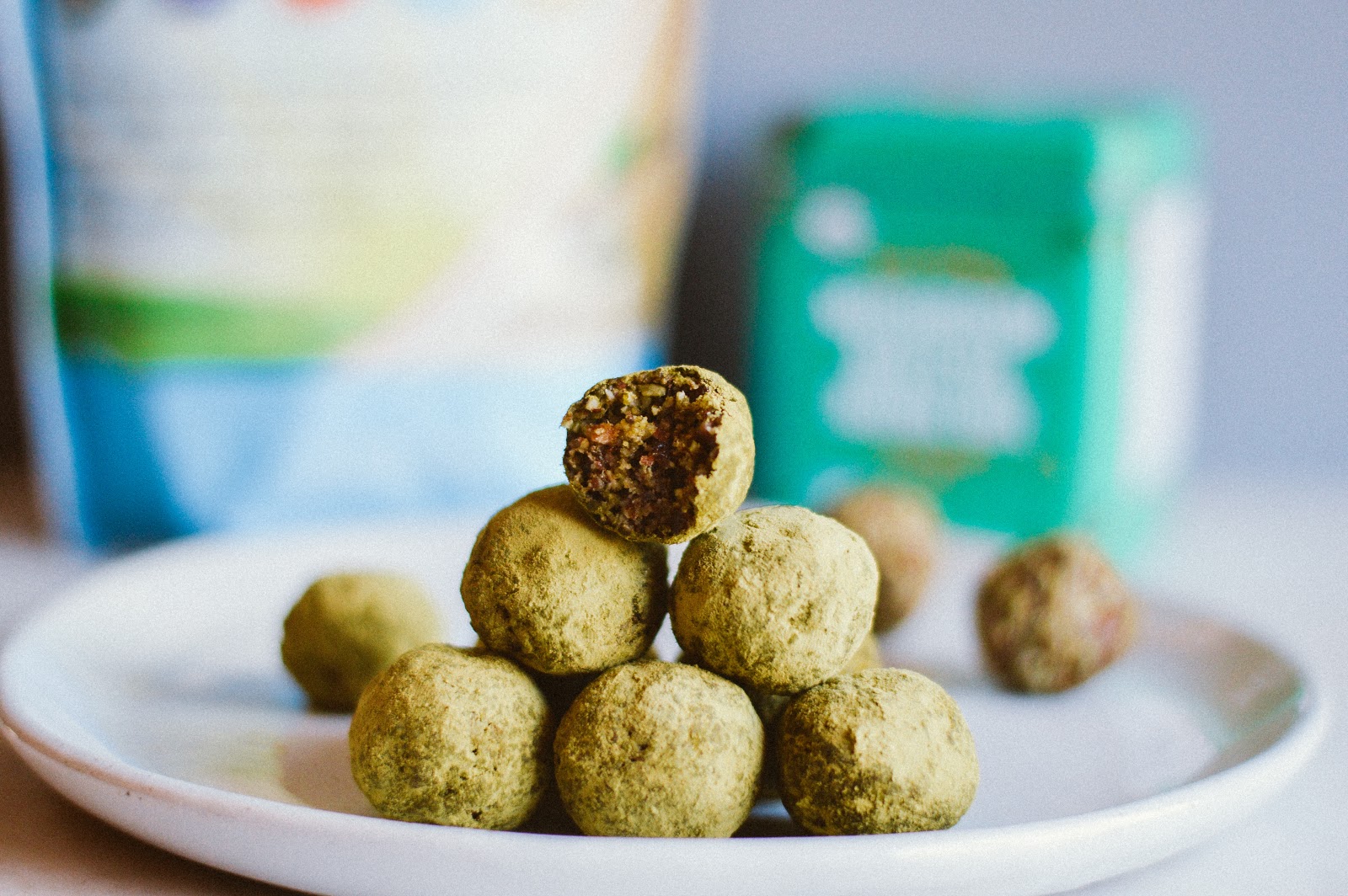 These sweet, bite-sized gems are packed with matcha powder that has been infused with lion's mane mushroom, as well as a dose of collagen.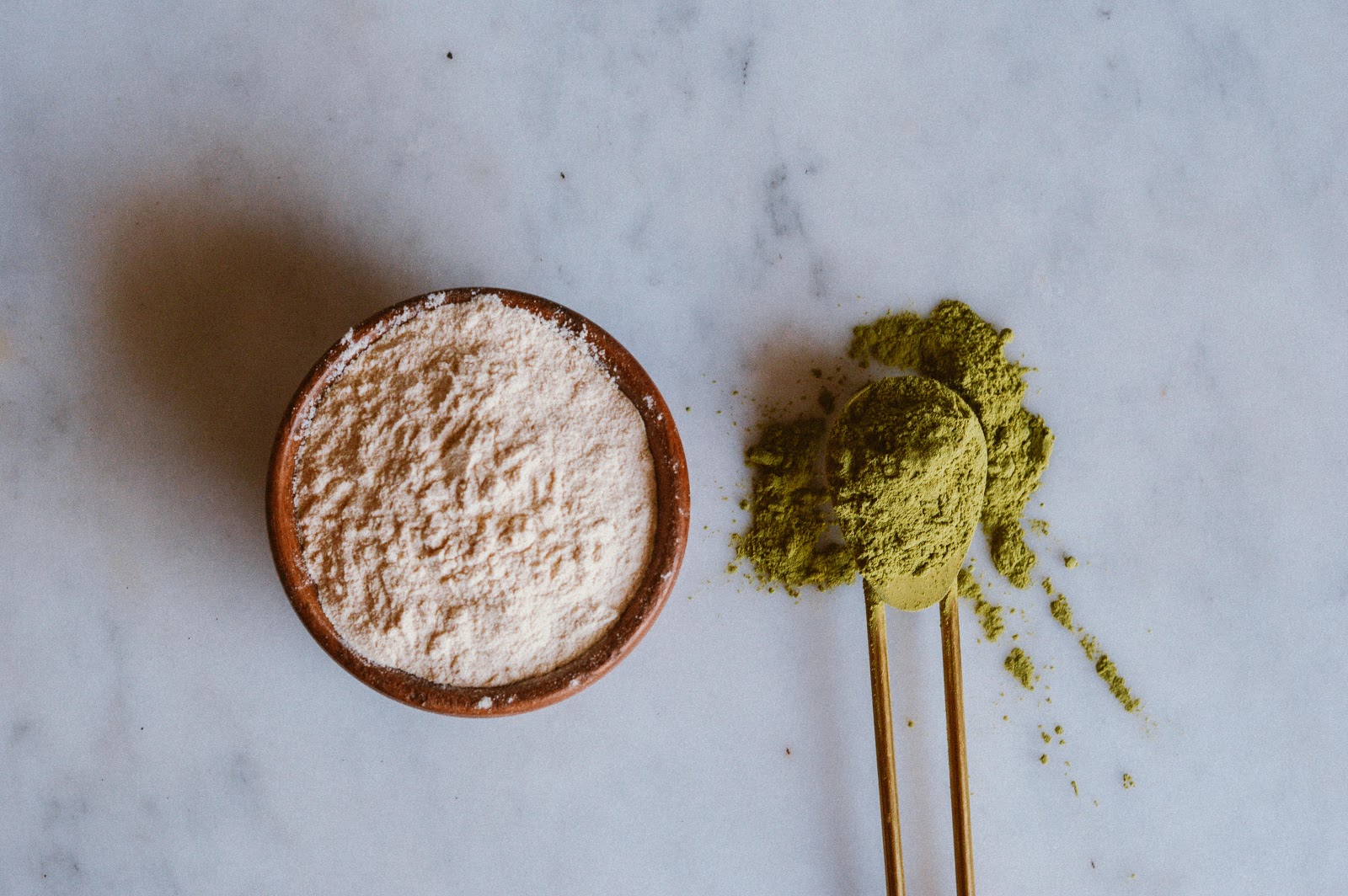 They're made with almond flour and dusted with chopped dark chocolate or shredded coconut (your choice!), and sweetened with nothing but all-natural Medjool dates.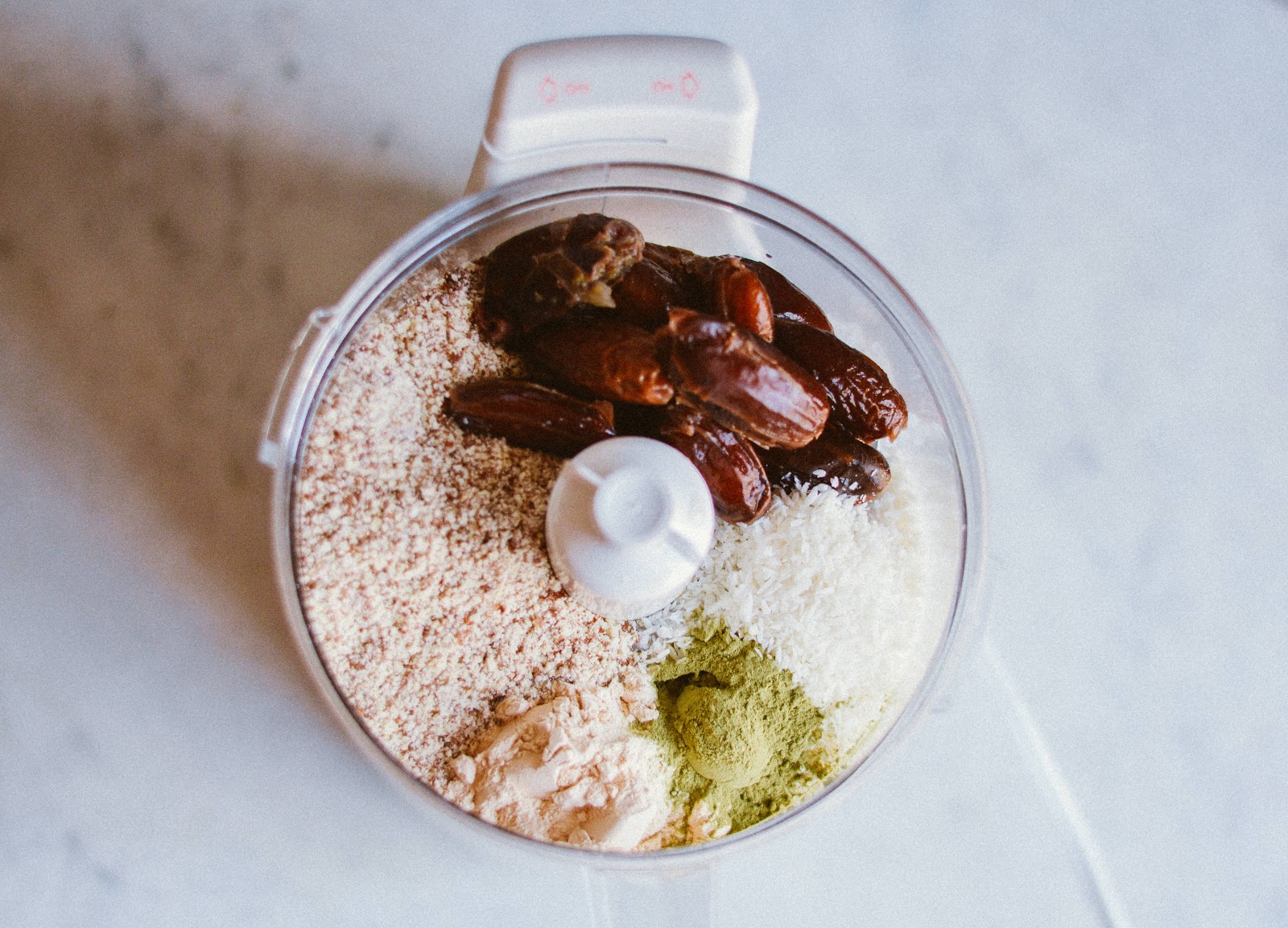 Matcha powder is rich in anti-aging antioxidants called catechins, which help reduce DNA damage in our bodies that cause signs of aging, such as wrinkles and disease. (1)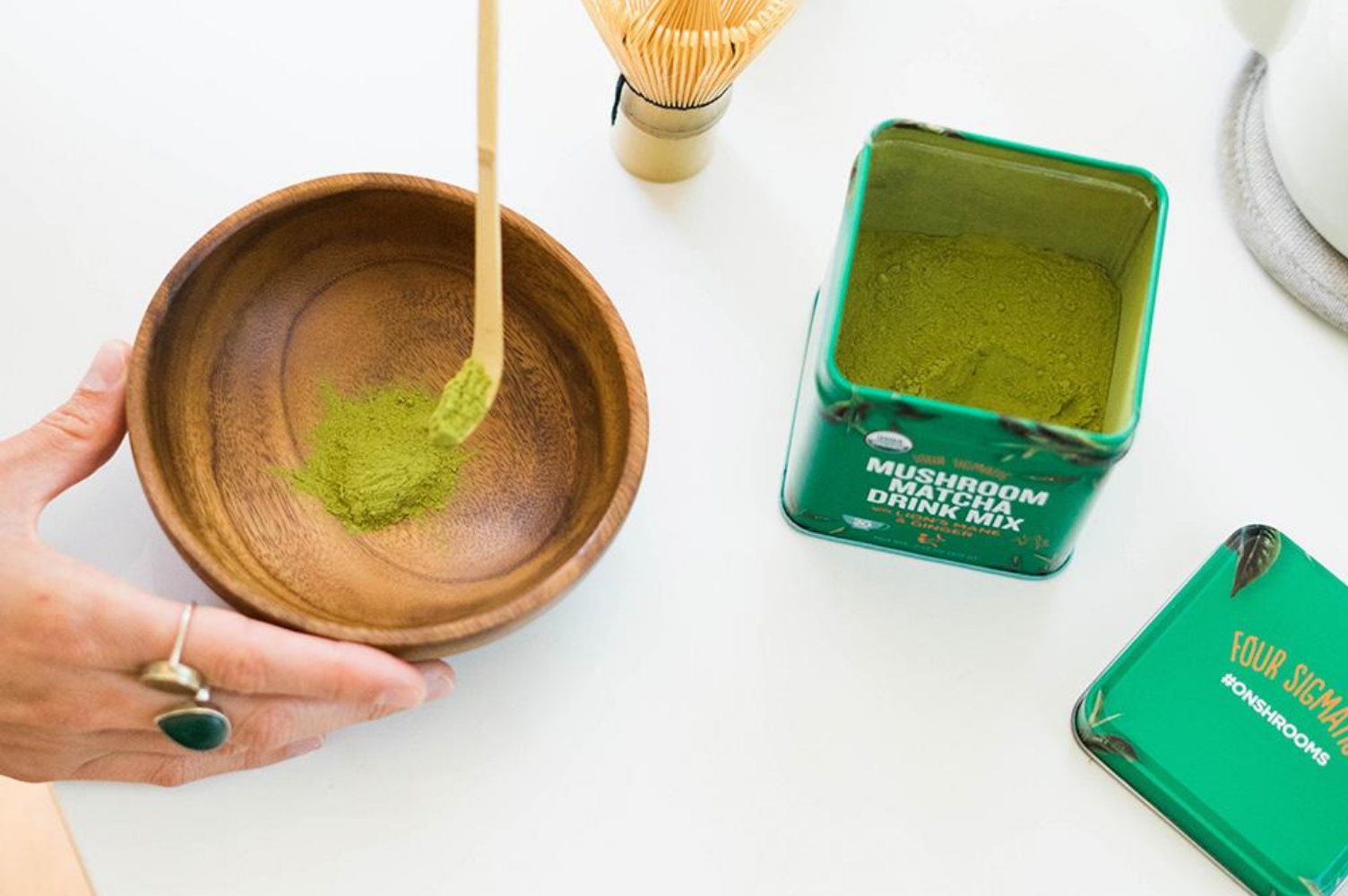 The matcha in this recipe is complemented by a double dose of anti-aging properties through the addition of bone broth powder, which is rich in collagen. Collagen has shown in studies to significantly reduce signs of aging, especially via your skin by improving tone, texture, and suppleness. (2)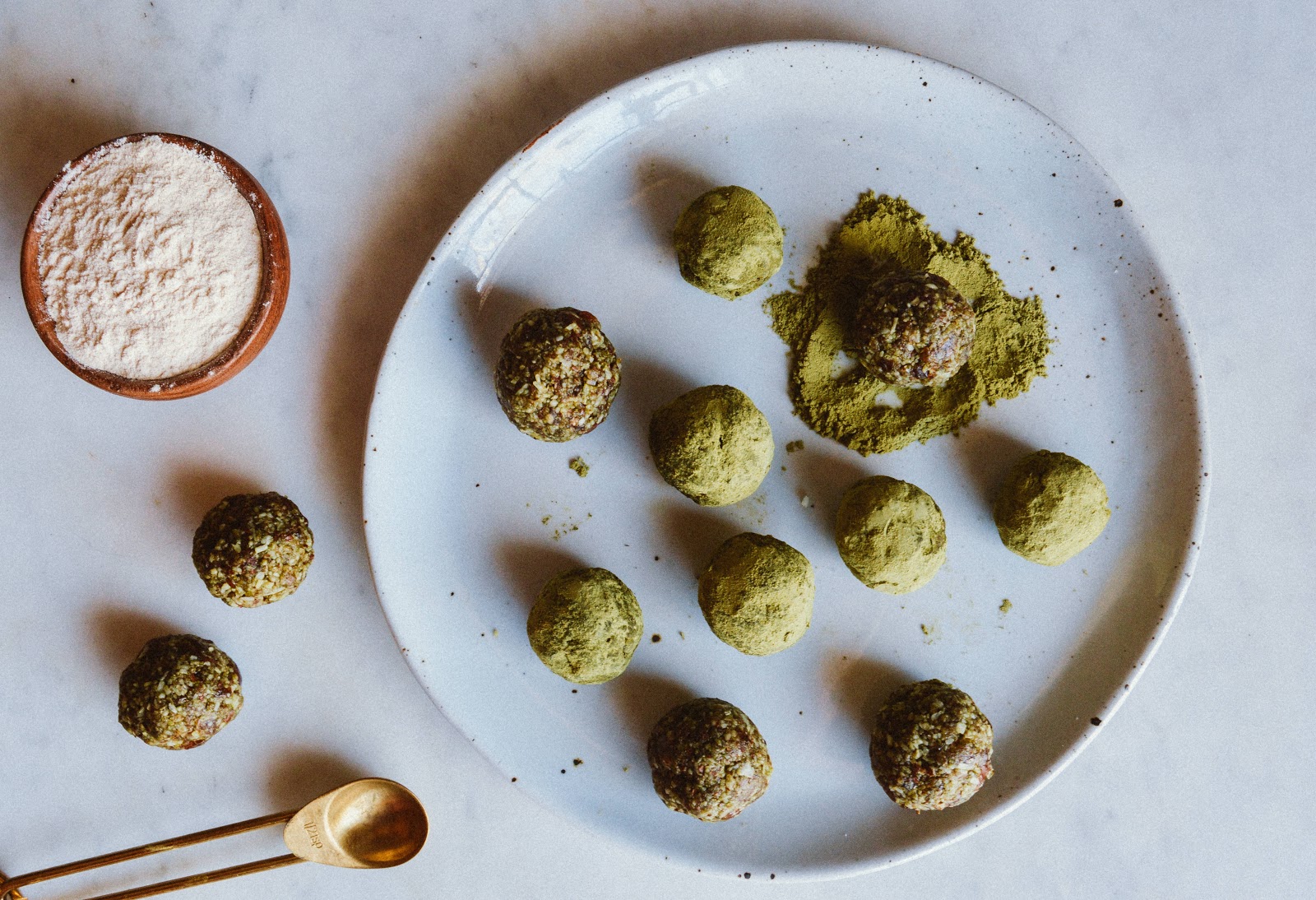 And, as if that wasn't enough to justify this sweet treat, this recipe is rounded out with lion's mane, as medicinal mushroom known for improving cognitive function and reducing anxiety and depression. (3)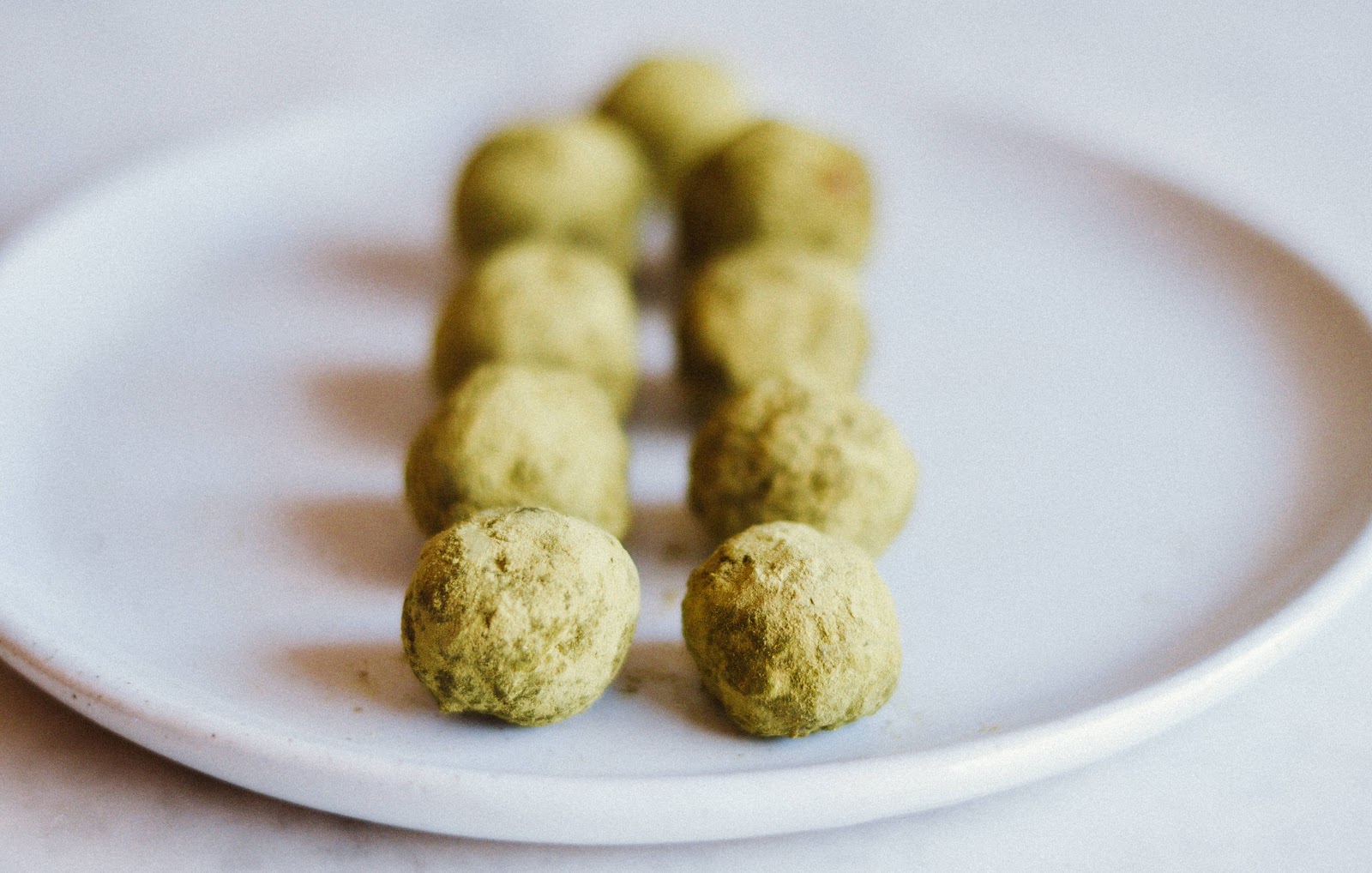 The next time you are craving something sweet, grab one (or two) of these morsels for a delicious anti-aging cognitive-enhancing treat!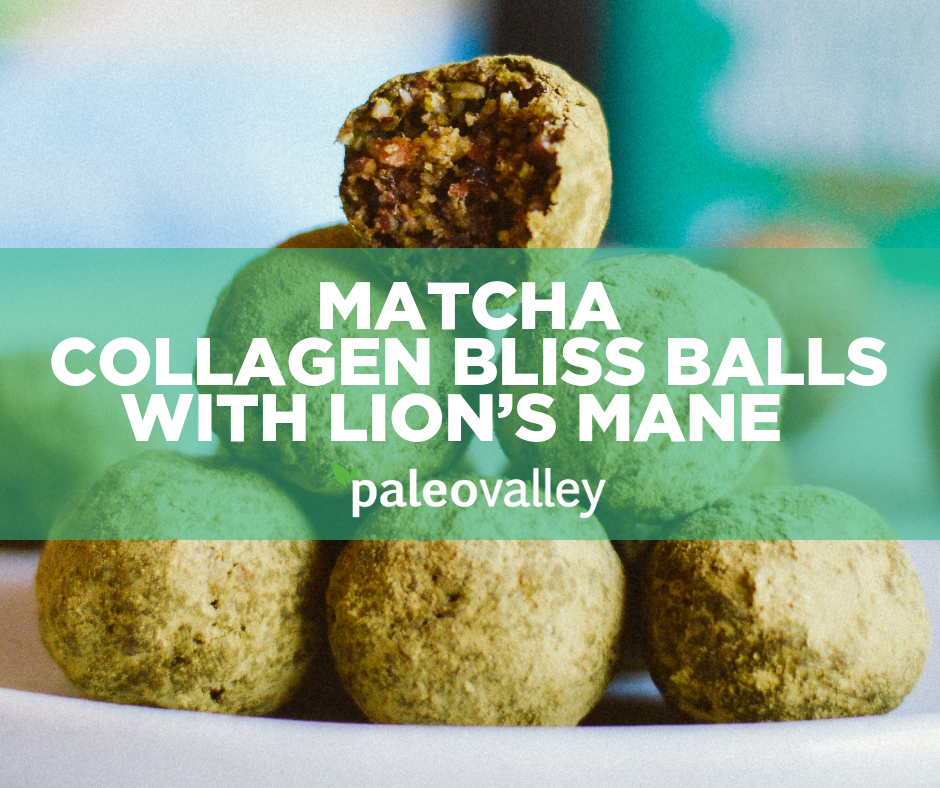 Matcha Collagen Bliss Balls with Lion's Mane Mushroom
Prep time: 10-15 minutes
Total time: 15 minutes
Serves: 15-19 balls
Ingredients:
Equipment:
Food processor
Bowl or plate for rolling
Directions:
Put your dates in a bowl and cover them with hot water. Let sit for 10 minutes, then drain well.
In a food processor, blend the almond meal, ½ Tbsp matcha powder, vanilla, and bone broth protein. Pulse until combined.
Toss in the soaked dates, and blend until a sticky paste forms.
Pulse in the cacao nibs until evenly distributed.
Scoop the dough out and roll it into balls (use a Tablespoon measure for uniform size).
Roll in the other ½ Tbsp of matcha powder..
Store in a sealed container in the fridge for up to 1 week.
If sweet cravings are getting the best of you lately, whip these tasty treats up with Paleovalley Bone Broth Protein and Four Sigmatic Mushroom Matcha and enjoy a healthy, satisfying dessert that is not only convenient and easy to make, but is also free of refined sugar, has major anti-aging properties, and can even help reduce stress!