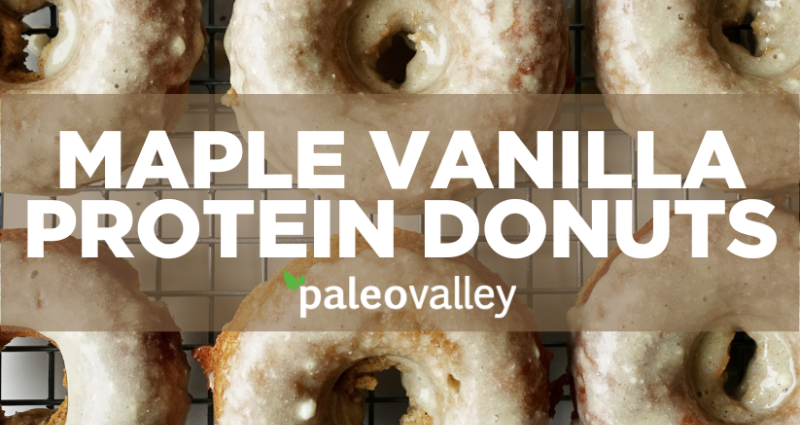 Maple Vanilla Protein Donuts Recipe
Good news if you love sweets! Donuts and 'healthy' actually can belong in the same sentence… and in your diet. That's right, these nutrient-packed maple vanilla protein donuts are proof.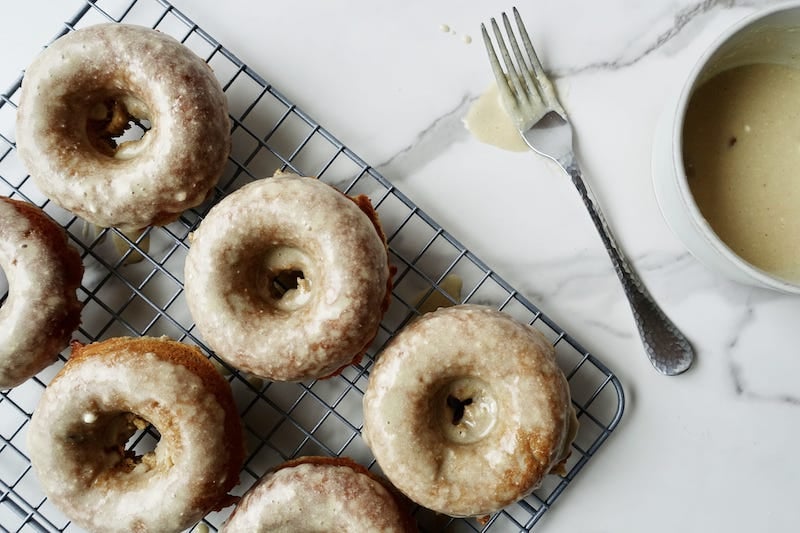 Calling only for simple, real ingredients… this recipe swaps the "no-no's" of traditional donuts, like highly inflammatory oils and gluten-packed wheat, for virgin coconut oil and paleo-friendly, gluten-free flour.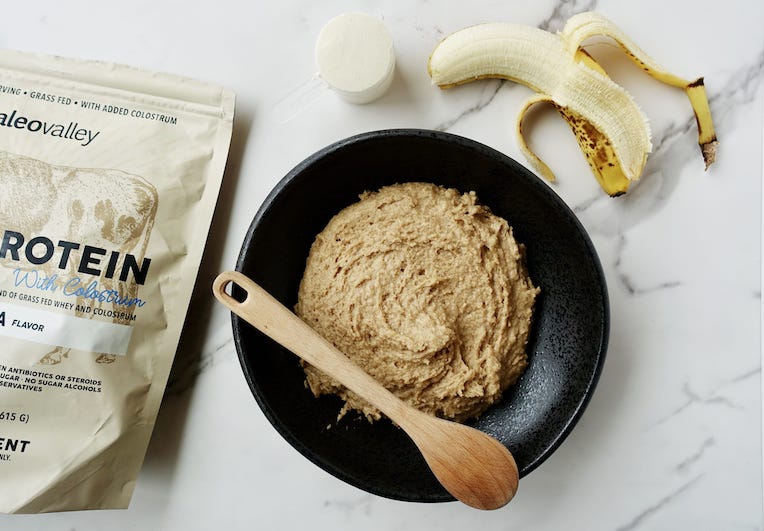 And it doesn't stop there. We've also loaded them with health-promoting nutrients and immune-boosting properties by adding Paleovalley's Grass Fed Whey Protein Powder. Resulting in a flavorful, nutrient-dense treat that beckons the rich, familiar indulgence of maple donuts from the past.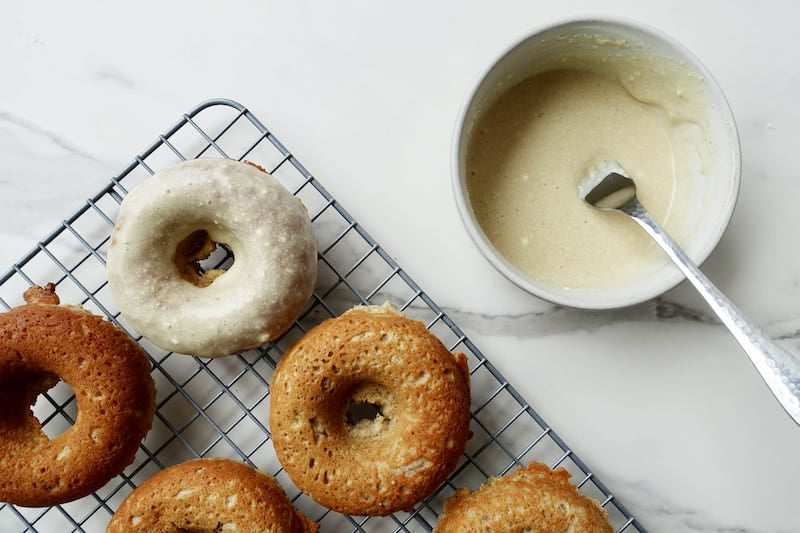 Enjoy these donuts any day of the week for a nutritious breakfast (or dessert!) that will leave you feeling satisfied and energized for hours.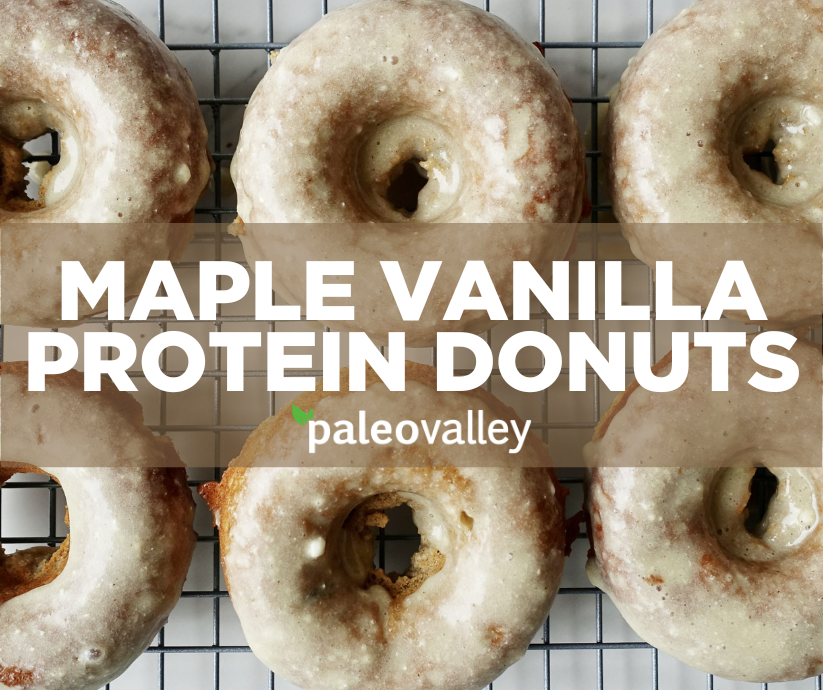 Maple Vanilla Protein Donuts
Prep time: 10 minutes
Total time: 30 minutes
Serves: yields 6 donuts
Ingredients
Donuts
1 cup Bob's Red Mill paleo baking flour
½ tsp baking soda
1 tsp cinnamon
¼ cup maple syrup
¼ cup melted coconut oil
¼ cup almond milk
1 ripe banana, mashed
Icing (Optional)
2 Tbsp maple syrup
2 Tbsp almond milk
Equipment
6-cavity donut pan
Small, medium, and large bowl
Mixing spoons
Directions
Preheat the oven to 350ºF. Grease a 6-cavity donut pan.
In a medium bowl, mix together the paleo baking flour, vanilla whey, baking soda, and cinnamon. Set aside.
In a large bowl, combine the mashed banana, coconut oil, maple syrup, and almond milk.
Add the dry ingredients to the wet ingredients and mix together until a dough begins to form.
Carefully spoon the dough into the donut pan. Spread evenly. Bake for 12 minutes.
Optional: While the donuts bake, begin to prepare the icing. In a small bowl, mix together the vanilla whey, maple syrup, and almond milk.
Optional: Let donuts cool before carefully dipping into the icing mixture.
Paleovalley Grass Fed Whey Protein Powder is a quick and easy way to boost the nutrient density of any baked good or sweet treat. Packed with all 9 essential amino acids, use it in anything from donuts to puddings, even cookies and cakes.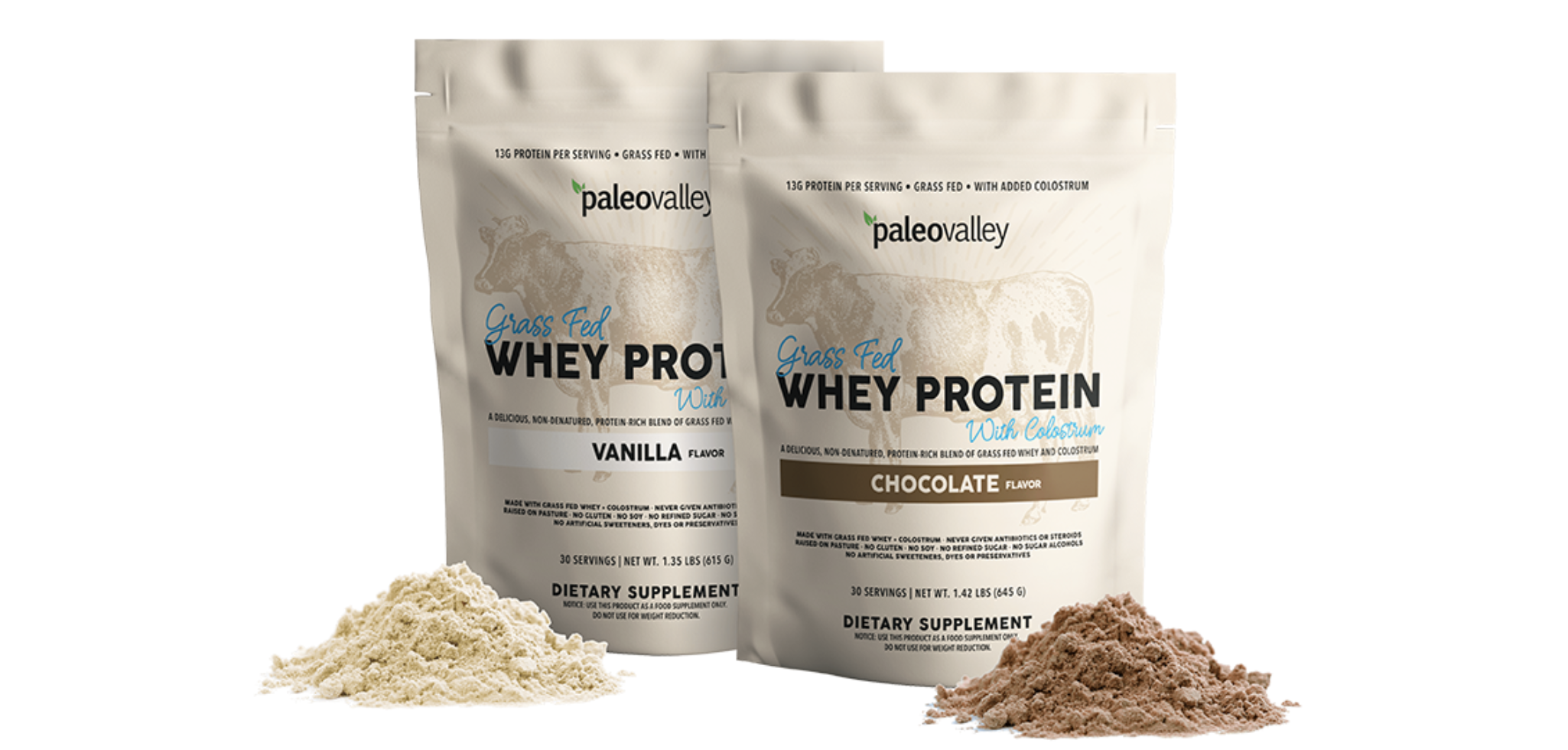 >>> Click HERE to Try Whey Protein Powder RISK-FREE + SAVE up to 20% TODAY!