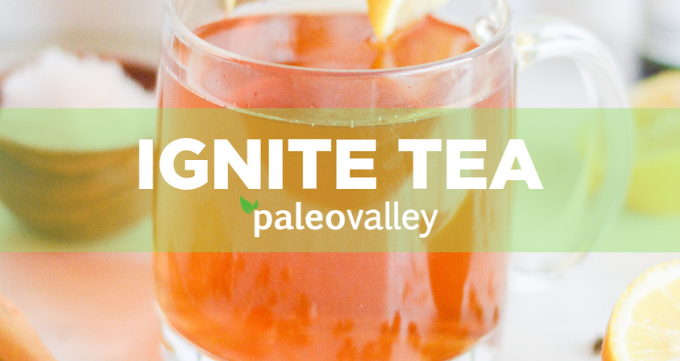 Paleovalley Ignite Tea Recipe
Most of us wouldn't say no to starting our day feeling a bit more radiant.
Glowing skin, shiny hair, smooth digestion, and reduced puffiness are all contributors (at least in my book!) to waking up on the right side of the bed.
A way to insure a radiant day is starting your mornings with a flood of nutrients.
That's why years ago I created a morning beverage recipe that I call Ignite Tea.
Filled with anti-inflammatory, metabolism-boosting spices and cleansing ingredients like apple cider vinegar and lemon, it's the perfect kick-start to your day.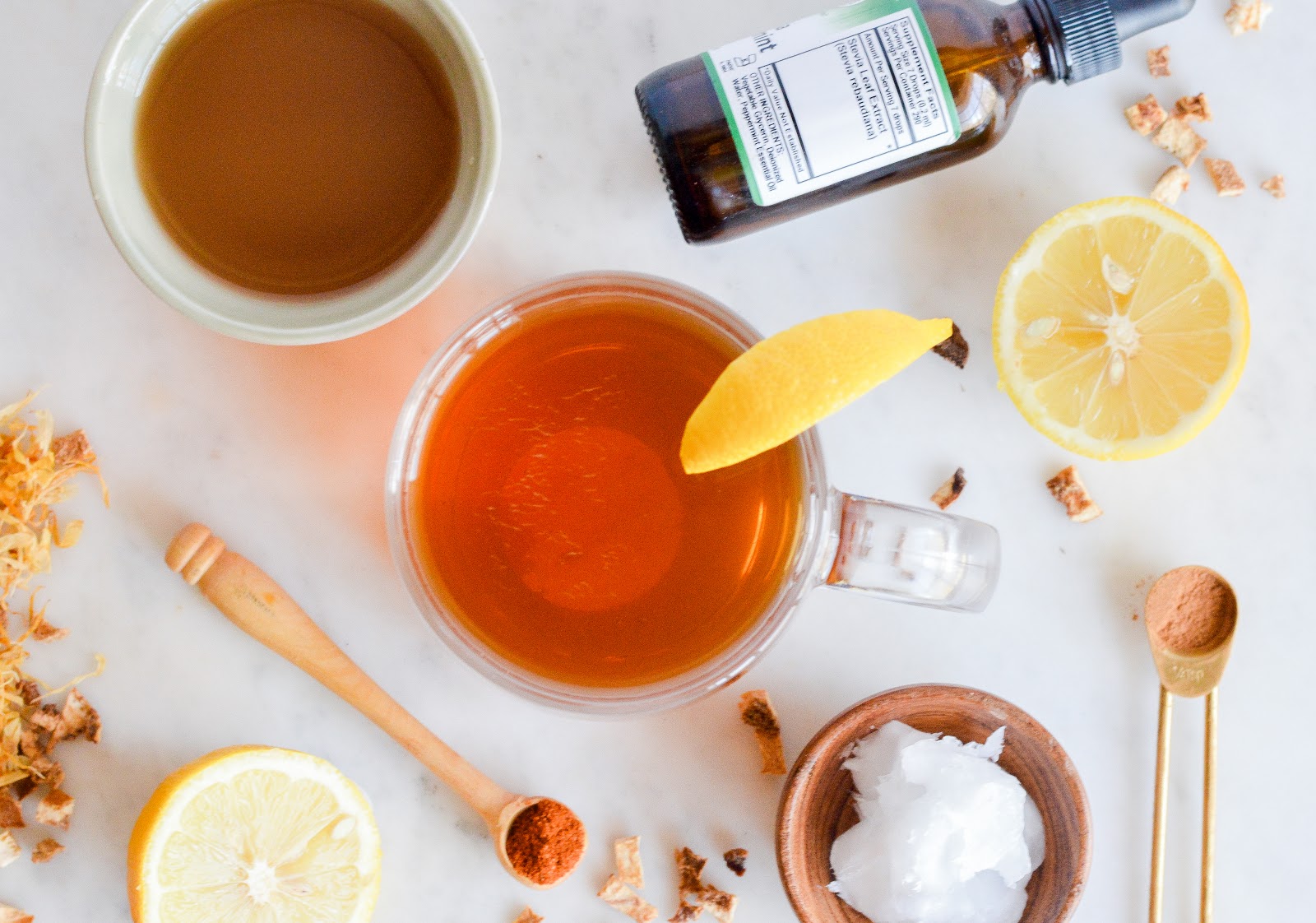 What's in My Ignite Tea?
Organic Apple Cider Vinegar (improves blood sugar balance, supports weight loss, alkalinizes the body and improves protein digestion)
Organic Turmeric (has over 600 benefits for 500 conditions--including Alzheimer's and arthritis--and is one of the most anti-inflammatory substances studied. Because inflammation is at the root of almost every modern day disease, turmeric is an easy way to reduce your risk)
Organic Lemon (improves detoxification and is alkalinizing, fights infections and is an immune system booster)
Organic Ceylon Cinnamon (stabilizes blood sugar - which improves energy and mood, slows the aging process and prevents disease)
Organic Ginger (anti-inflammatory, lowers blood sugar, battles indigestion, nausea, and even PMS symptoms)
See why I want to drink this stuff everyday? It is really packed with powerful ingredients!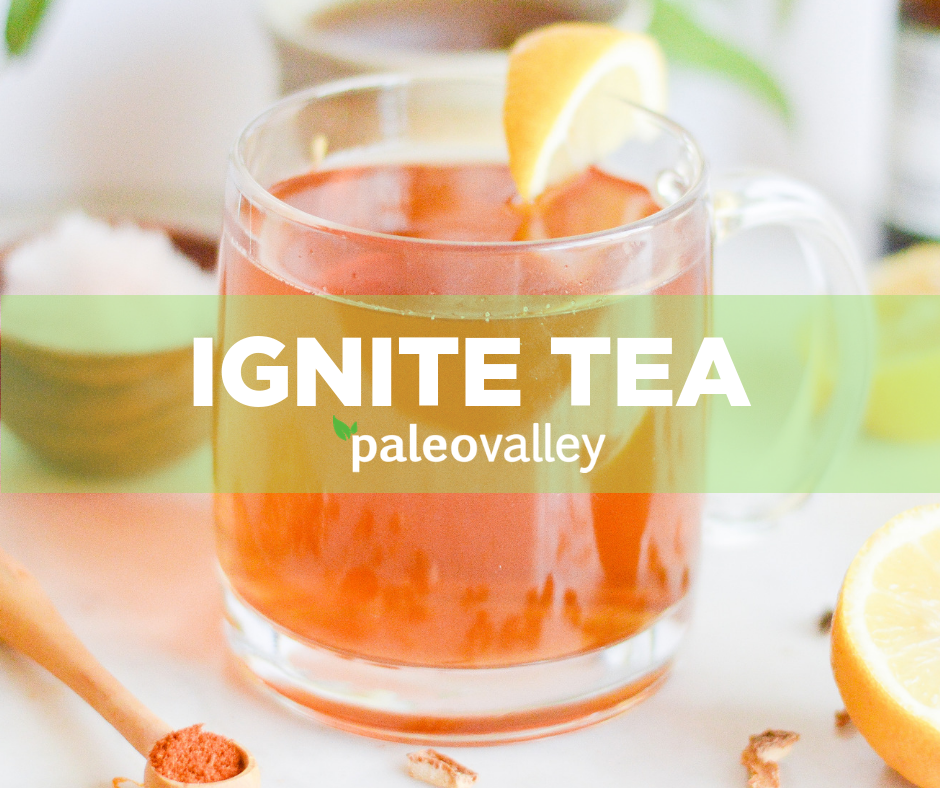 Ignite Tea Recipe
Prep time: 5 minutes
Total time: 7 minutes
Serves: 1
Ingredients:
16 oz filtered water
Juice of one whole lemon
1 Tbsp melted extra virgin coconut oil
½ tsp organic cinnamon
½ tsp organic turmeric
¼ tsp organic ginger
2 capfuls organic apple cider vinegar
3-4 drops organic liquid stevia
Sea salt to taste
Equipment:
Directions:
Melt coconut oil.
Heat 16 oz of filtered water.
Add all ingredients to a blender and pulse until thoroughly combined.
Sip and ignite radiance.
Want a quicker way to get all the benefits of Ignite Tea?
Check out our Apple Cider Vinegar Complex. It's Ignite Tea in a capsule and provides all the same benefits -- balanced blood sugar, improved digestion, reduced inflammation, accelerated weight loss, and enhanced detoxification -- all in an easy-to-take capsule.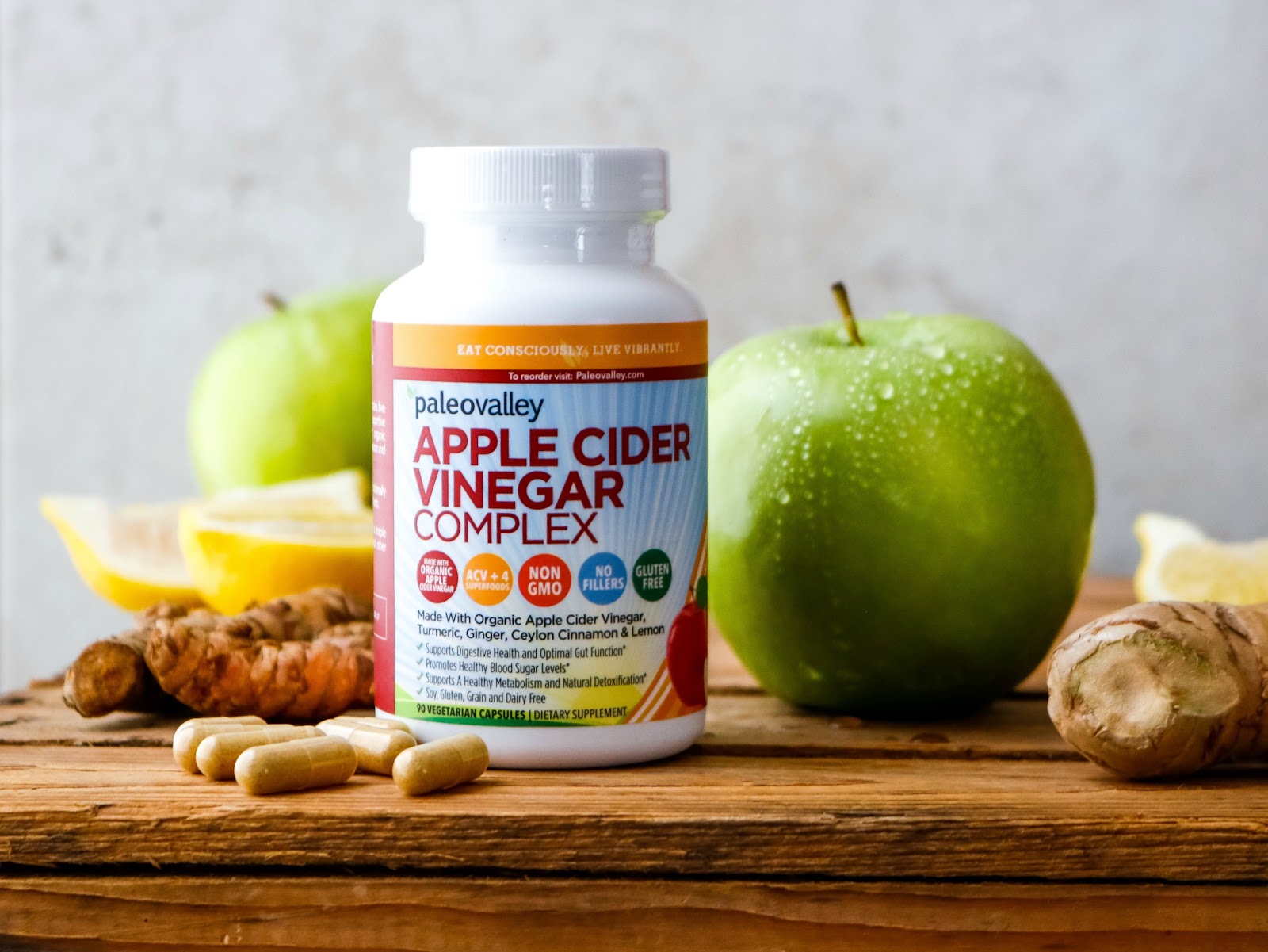 I love it for travel, busy times - and just everyday! Remember - the more consistent you are with your health practices, the more benefits you'll reap. Try Paleovalley Apple Cider Vinegar Complex today. Don't like it? Return it within 60 days for a full refund.