IGNITE TEA aka My Morning Deliciousness!
Posted by Autumn Smith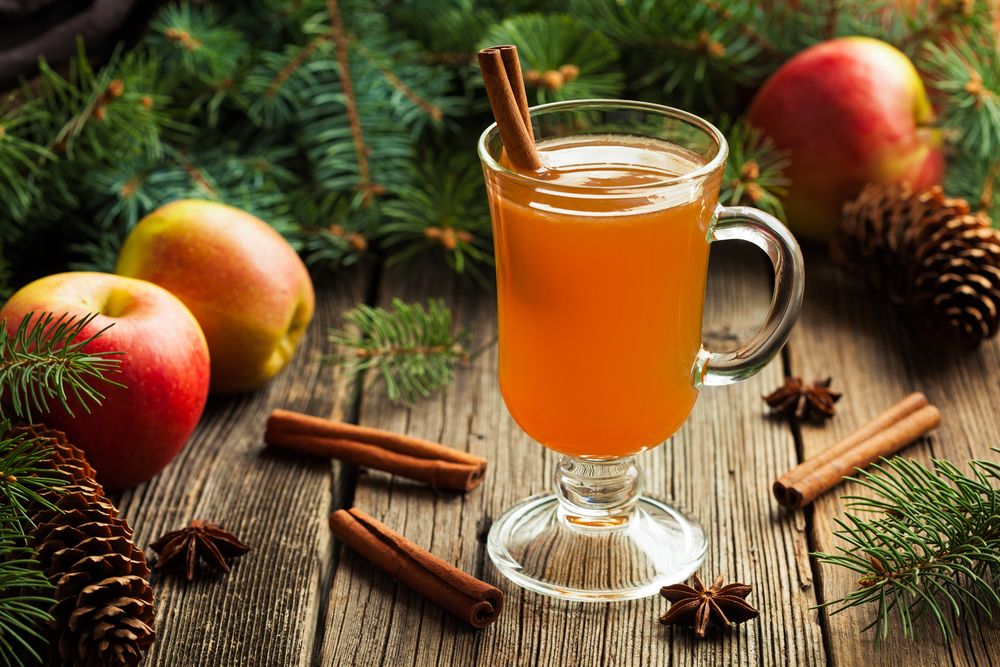 The goal of Radiate in 28 (and my morning tonic) is increasing NUTRIENT DENSITY.

Because, according to New York Time best-selling author Dr. Mark Hyman, 92% of us are nutrient deficient which is one of the biggest obstacles to vibrant health today.

Therefore my goal is to FLOOD your body with the precious nutrients from the most nutrient dense food available so that you can feel amazing, lose weight, reduce inflammation, prevent or manage disease or reach your other, not yet mentioned health goal that may be a result of nutrient insufficiency.

So to that aim, I hopped in the kitchen this weekend to see if I could cook up a superfood-rich morning drink that still tastes DELICIOUS. After a little trial and error, I'm proud to say it has happened.

And everyone I've shared it with LOVES it.

Best of all, it's simple and is made from ingredients most of you have in your cupboards.

Here's what you do...
Heat 16 ounces of filtered water then place in blender. Add:
1/2 tsp. organic cinnamon
1/2 tsp. organic turmeric
1/4 tsp. organic cayenne
A sprinkle of sea salt
The juice from one whole organic lemon
1 TBSP organic extra virgin coconut oil (melted)
2 capfuls of Bragg's organic apple cider vinegar
3-4 drops of organic liquid stevia
Blend and Savor!
And if you're like me, there is nothing better than knowing exactly HOW each ingredient improves health!
So here are scientifically-supported reasons I've chosen these special superfoods:
Cinnamon stabilizes blood sugar (which improves energy and mood, slows the aging process and prevents disease)
Turmeric, specifically curcumin, has over 600 benefits for 500 conditions (including Alzheimer's and arthritis) and is one of the most anti-inflammatory substances studied. Because inflammation is at the root of almost every modern day disease, turmeric is an easy way to reduce your risk.
Cayenne has been shown to boost metabolism which AIDS fat loss and improves energy.
Organic apple cider vinegar improves blood sugar balance, alkalinizes the body and improves protein digestion.
Sea salt is supportive to our adrenal glands which help our bodies deal with stress
Lemon juice improves detoxification and alkalinizing
Organic extra virgin coconut oil improve brains health, energy levels and fat burning.
Filtered water hydrates and keep cravings in check
So if you're like me and look forward to a delicious, warm beverage to welcome the fall, use this drink because it tastes like warm apple cider and it will help you put your healthiest foot forward.

Then be sure to share this recipe with those you love so they can experience warm fall deliciousness in a cup, without the HUGE amounts of sugar found in many of the other options!
Happy Paleo-ing!
Autumn Smith & The Paleovalley Team
Tags:
ignite tea
spices
drinks
fall drink
drink recipe