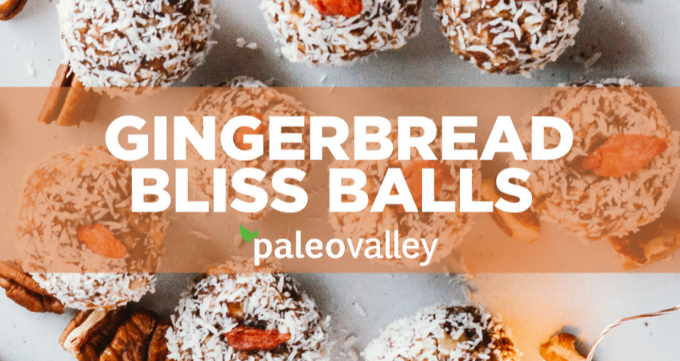 Gingerbread Bliss Balls Recipe
The holidays used to be a very challenging time to be paleo. Even now that gluten and dairy-free have gone mainstream and a focus on health has been on the rise when it comes to diet, there can still be tense moments at family gatherings when it comes to dish ingredients.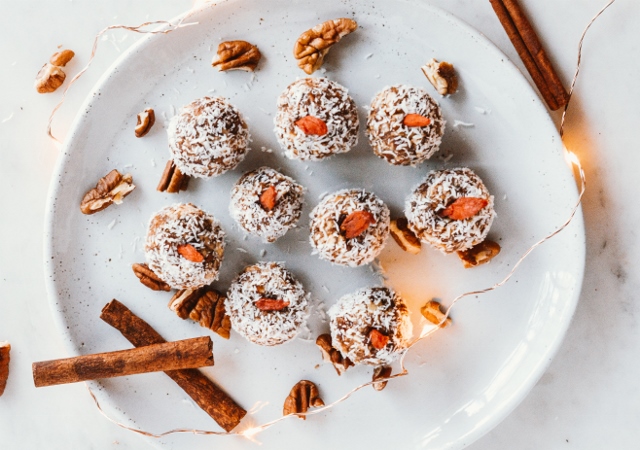 Not to mention, most of us are also extra tempted to stray from our diets during the holidays due to simple nostalgia. The flavors of the seasons we've always known since we were kids come calling, and it becomes quite difficult not to answer.
Both of these holidays "dish-ues" are the reason we created these gingerbread bliss balls.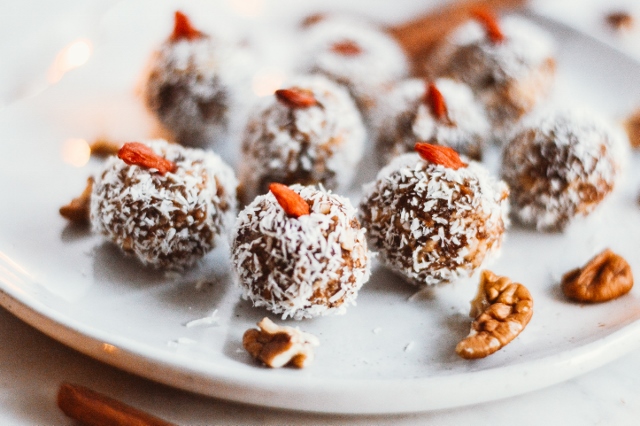 Each bite is loaded with classic gingerbread flavor, sans the bread, so you can get a taste of the holidays without giving yourself a stomach ache.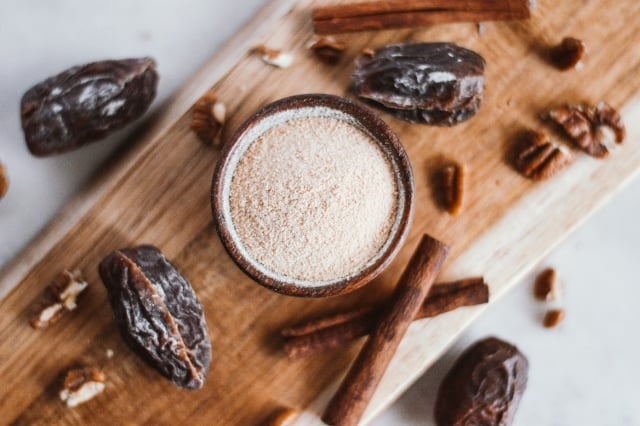 As a bonus, they're also infused with collagen and amino acid-rich bone broth protein for an extra anti-aging boost.
Cheers to a very merry paleo Christmas!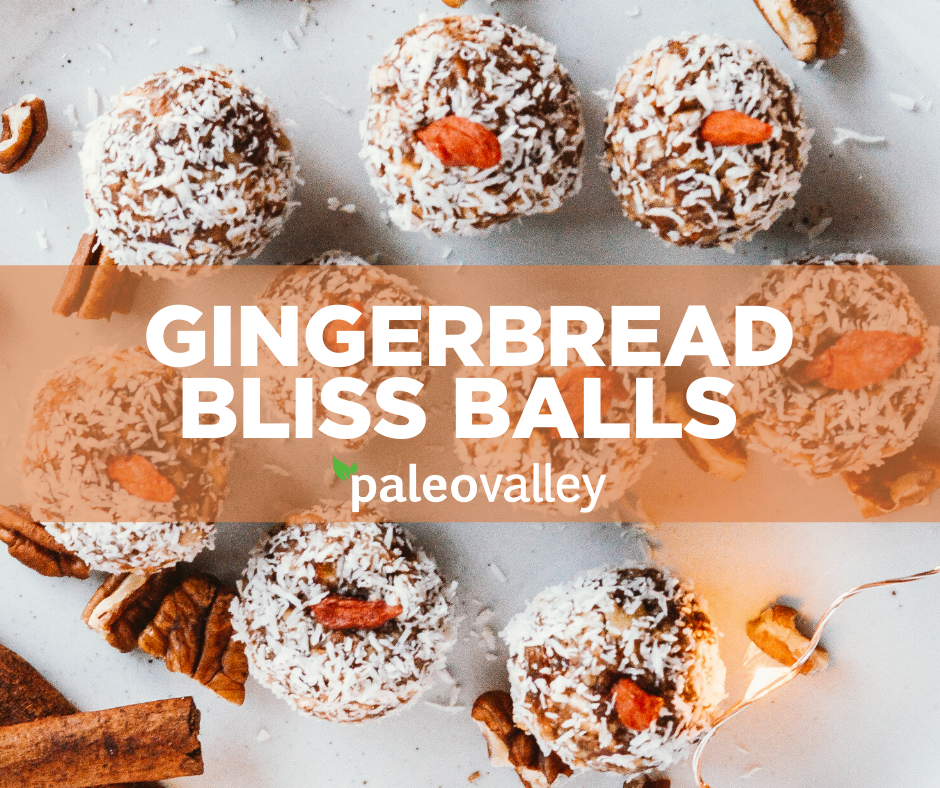 Gingerbread Bliss Balls
Prep time: 5
Total time: 10-15 minutes
Serves: 8-10 balls
Ingredients
1 cup raw pecans
15 soft medjool dates, pitted
1 scoop Paleovalley Bone Broth Protein
1½ tsp raw cacao powder
1 tbsp maple syrup
½ tsp cinnamon
¼ tsp ginger
⅛ tsp cloves
⅛ tsp nutmeg
½ tsp allspice
½ tsp pure organic vanilla extract
pinch of sea salt
Shredded coconut for rolling
Goji berries for garnish
Equipment
Directions
In a food processor, pulse pecans until broken down, but not too finely.
Add remaining ingredients and pulse until a sticky dough forms. If the mixture is too wet, add additional nuts. If the mixture is too dry, add a teaspoon of warm water or nut butter to help the mixture blend (just add dash by dash, because you don't want it too wet).
Roll mixture into small balls and coat with coconut shreds.
Top with a goji berry to garnish and refrigerate for 10 minutes to harden.
Store in an airtight container in the fridge for up to 5 days.
These bliss balls are infused with our Grass Fed Bone Broth, which is rich in collagen and amino acids. You can add it to virtually anything; smoothies, soups, baked goods, and more.