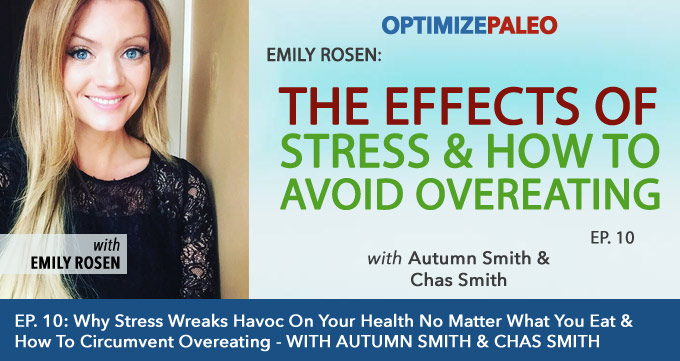 EP. 10: Why Stress Wreaks Havoc On Your Health No Matter What You Eat & How To Circumvent Overeating
No More Stressful Overeating! Try These Tips Now...
IN THIS EPISODE:
Emily Rosen is the Director of the internationally acclaimed Institute for the Psychology of Eating where she oversees business development strategies, student affairs, marketing and public relations, and keeps a pulse on the fields of eating psychology and nutrition to ensure the Institute's position as a leader worldwide. With an extensive and varied background in nutritional science, counseling, natural foods, the culinary arts, conscious sex education, mind body practices, business management and marketing, Emily brings a unique skill-set to her role as a consultant to corporate and professional clientele.
SHOW NOTES:
Connect With Emily over at The Institute of Psychology of Eating website here:
http://psychologyofeating.com/
Follow her on social media here:
Facebook: Emily Joy Rosen
Thanks for listening!
Thanks so much for joining us this week. Have some feedback you'd like to share or a question you'd like to ask? Leave a note in the comment section below!
If you enjoyed this episode, please share it using the social media buttons you see in this post.
Also, we'd love it if you would leave an honest review for The Optimize Paleo Podcast on iTunes! Ratings and reviews are super helpful and greatly appreciated as it helps us expose this show to a wider audience and spread this information to more people who need to hear it. We read every review so we look forward to hearing from you!
And finally, don't forget to subscribe to the show on iTunes to get automatic updates…see you next time!
Click the button below to subscribe on iTunes: