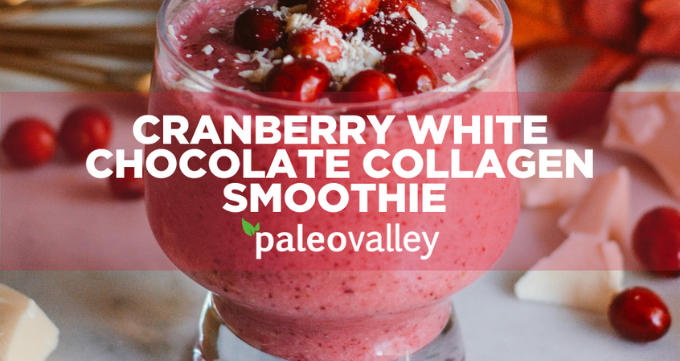 Cranberry White Chocolate Collagen Smoothie Recipe
Just because something tastes like a holiday indulgence doesn't mean it isn't loaded with health benefits. Taste for yourself with this cranberry white chocolate collagen smoothie that's easy as Christmas morning to whip up.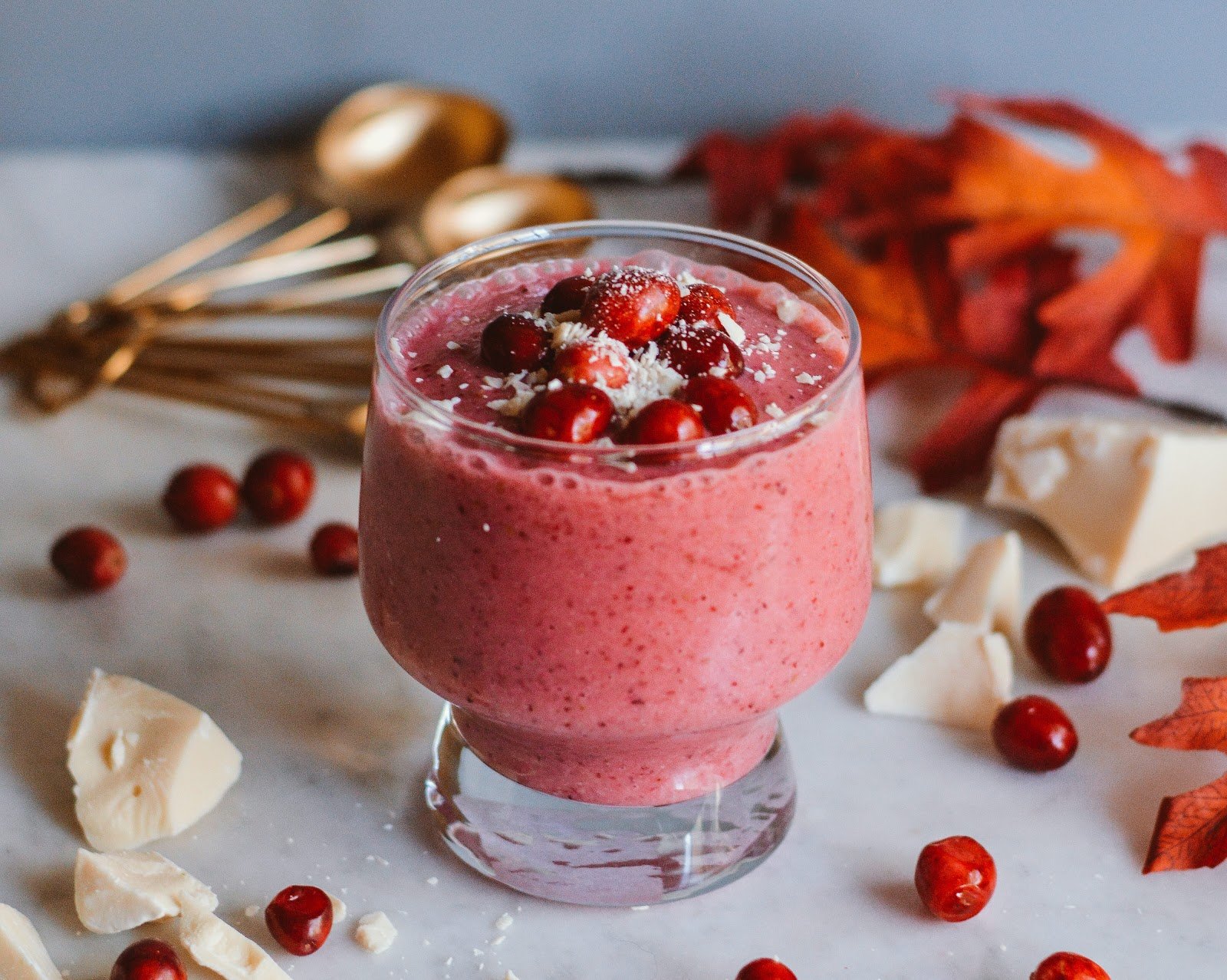 Infused with Christmas cranberry and white chocolate flavors, this smoothie also contains our collagen-rich 100% Grass Fed Bone Broth Protein. Studies show collagen is an anti-aging powerhouse, helping to improve skin elasticity and fight photoaging caused by UV damage (1).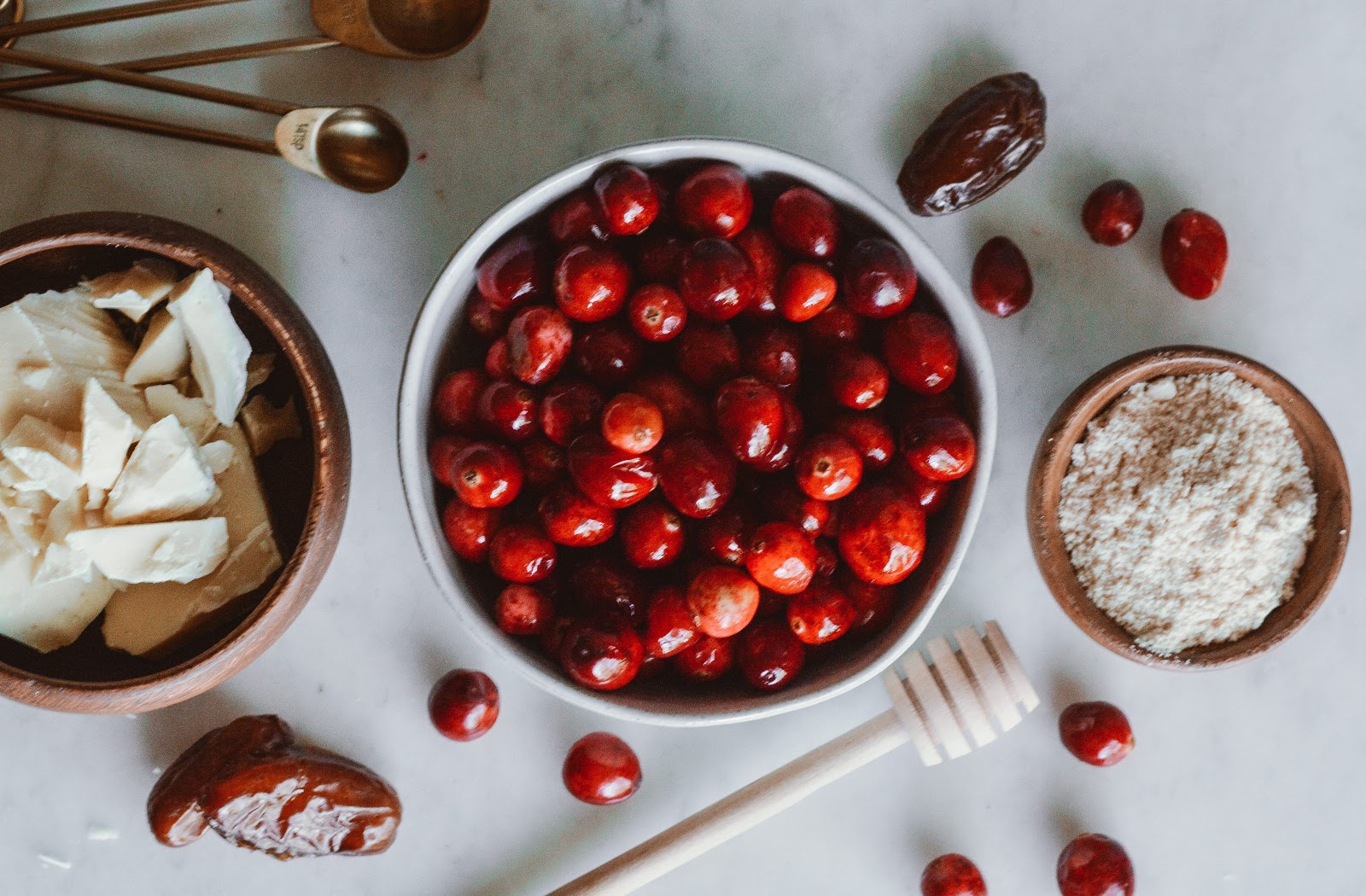 The cranberries in this recipe also give your immune system a boost with a dose of vitamin C (any help we can get to stave off the winter colds is welcomed).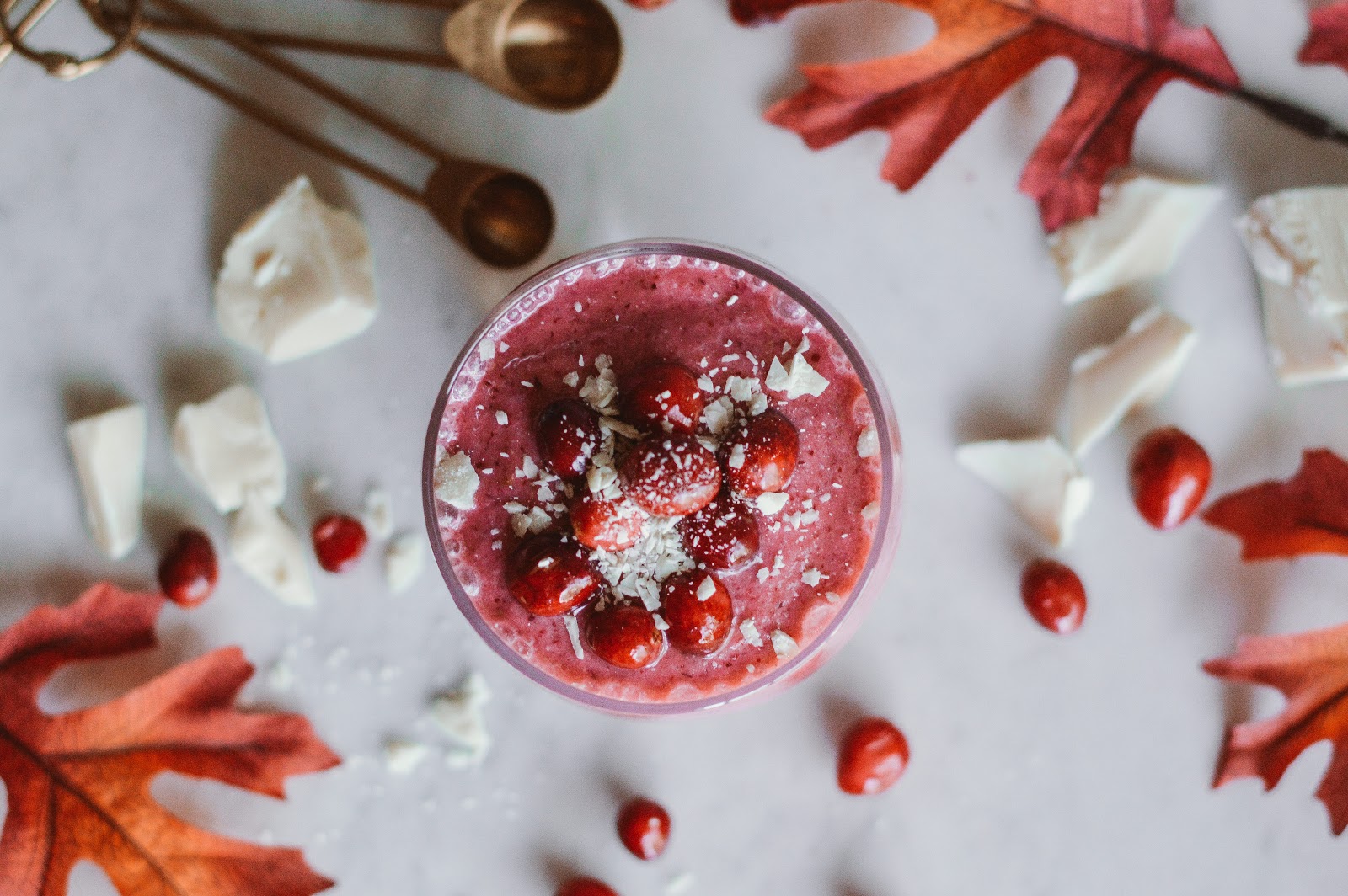 Round out these benefits with the rich taste of non-dairy white chocolate and maple syrup, and you have yourself a healthy Christmas in a cup.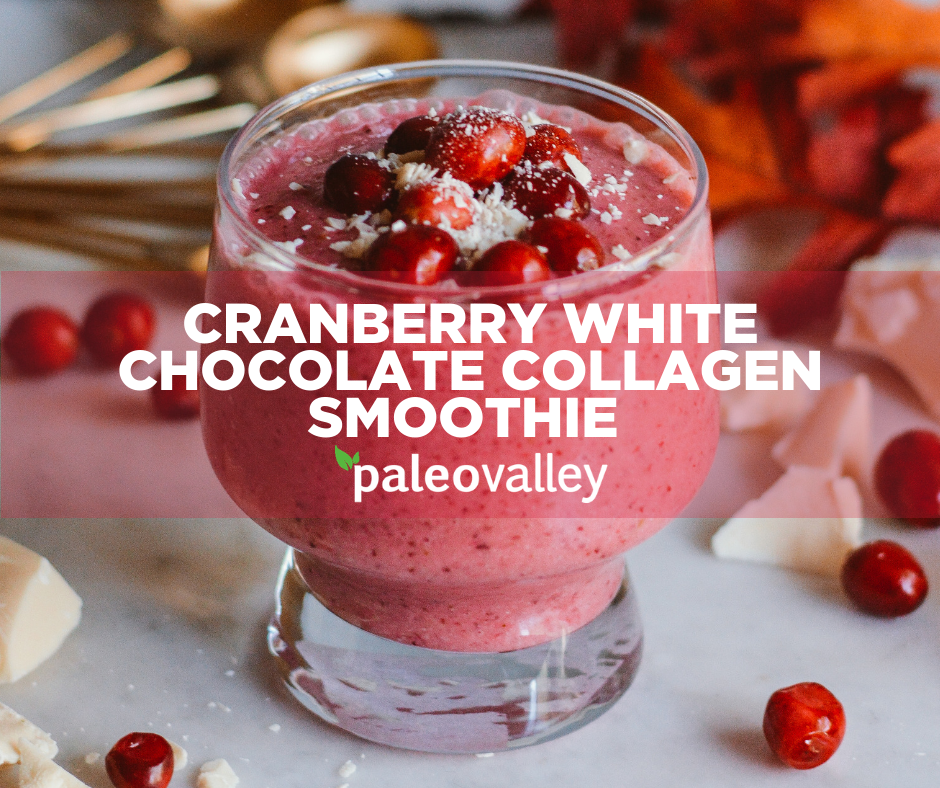 Cranberry White Chocolate Collagen Smoothie
Prep time: 10 minutes
Total time: 15 minutes
Serves: 1-2
Ingredients:
1 cup frozen cranberries
1 cup fresh cranberries
4 pitted Medjool Dates
1 tablespoon maple syrup or raw honey
1 cup (or more, depending on desired thickness) of non-dairy milk like almond or coconut milk
3 Tbsp melted dairy-free white chocolate (sub cacao butter if you can't find this) plus 1 Tbsp chopped for garnish
Equipment:
Blender
Saucepan or double boiler
Directions:
Melt white chocolate or cacao butter over low heat in saucepan or double boiler.
Add bone broth protein to blender, followed by almond or coconut milk. Pulse until blended well.
Add remaining ingredients plus white chocolate to the blender and blend until smooth. Slowly add more non-dairy milk if you'd like it less thick.
Serve and garnish with fresh cranberries and chopped white chocolate.
Paleovalley Bone Broth Protein is an easy way to increase the nutrient-density of any recipe! Turn everything from smoothies to baked goods into anti-aging, gut-healing superfoods with just one flavor-free scoop.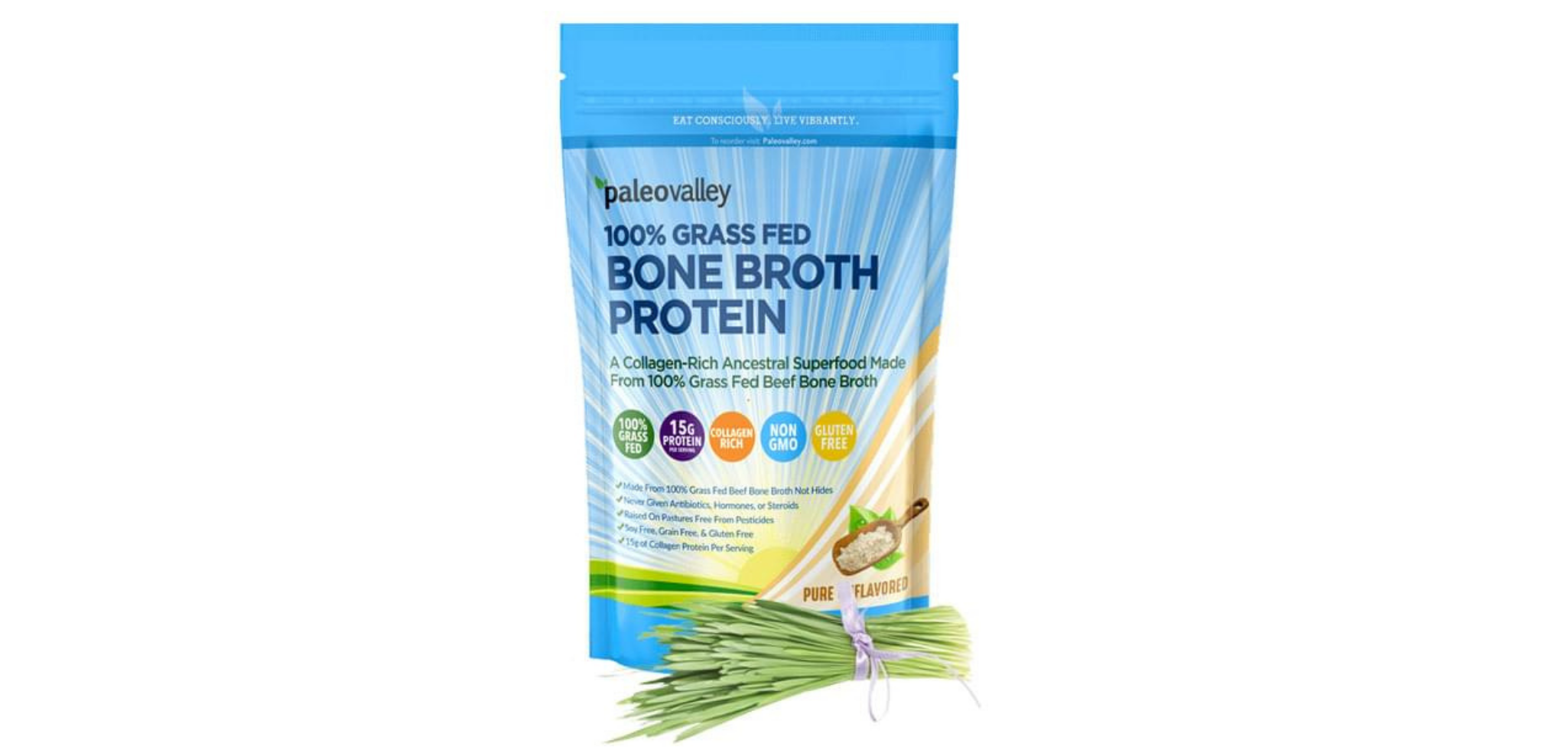 Try Grass Fed Bone Broth Protein Powder 100% Risk-Free + Get up to 20% OFF Today!