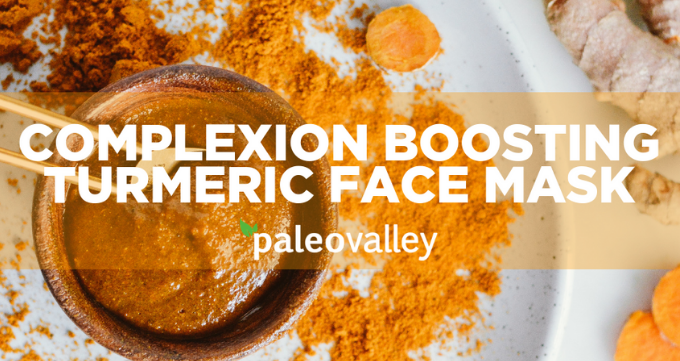 Complexion Boosting Turmeric Face Mask Recipe
You've most likely come across turmeric in your local health food store. It's usually advertised as an anti-inflammatory, with its popular compound curcumin taking center stage.
However, there are a lot more benefits hidden in the turmeric root - the whole version - than just anti-inflammatory effects.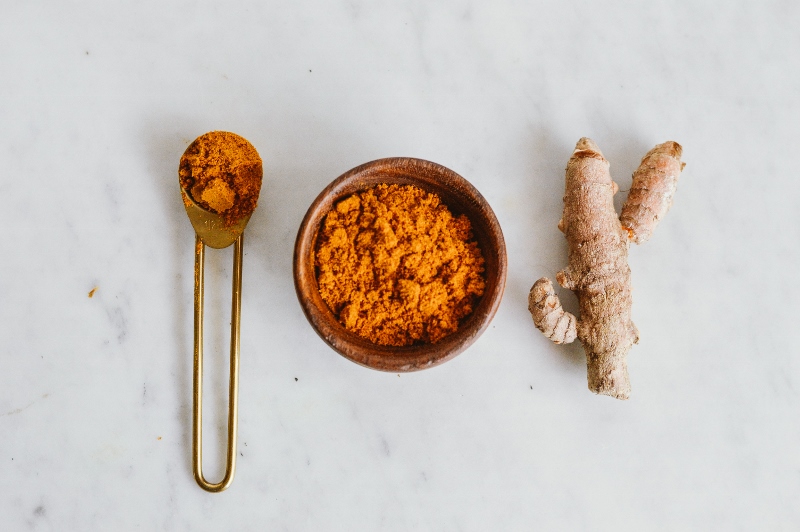 Researchers have focused on curcumin - the "most loved" compound in turmeric - for decades. However, more recent studies have found that while curcumin does have amazing effects, turmeric contains other compounds that are equally beneficial, and that by isolating single compounds, we miss out on the potential synergistic effects of consuming whole turmeric.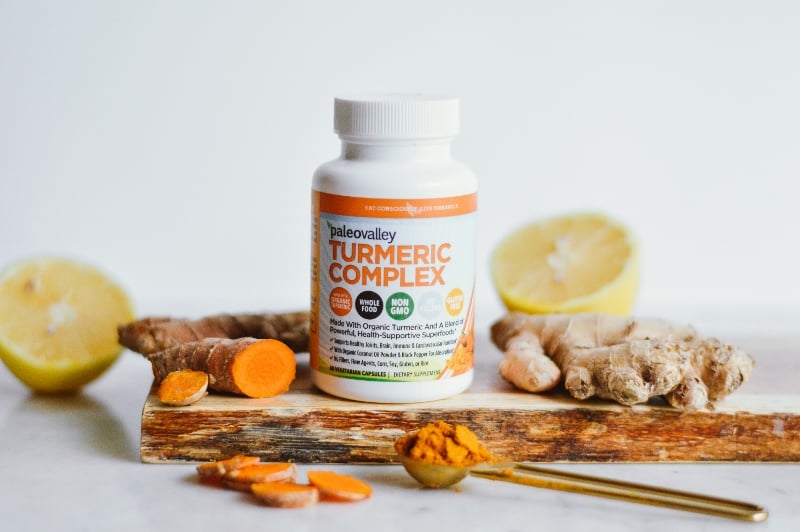 In reality, over 100 compounds have been isolated from turmeric, many of which are potent antioxidants that help fight aging, DNA damage, and disease.
Not only are these compounds beneficial to consume, but are also excellent to apply topically to improve skin health! In fact, turmeric has been traditionally used in cosmetics in India, and in some translations is even referred to as "beautiful as night" or "enhancer of body complexion."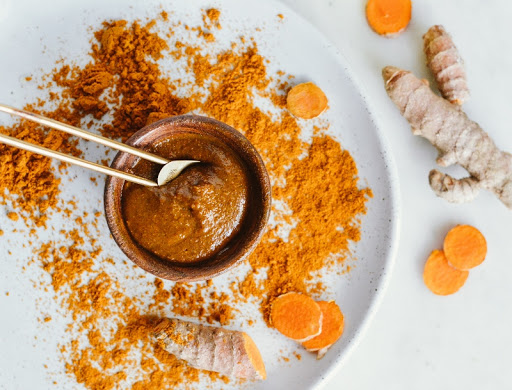 This is where our turmeric mask comes in.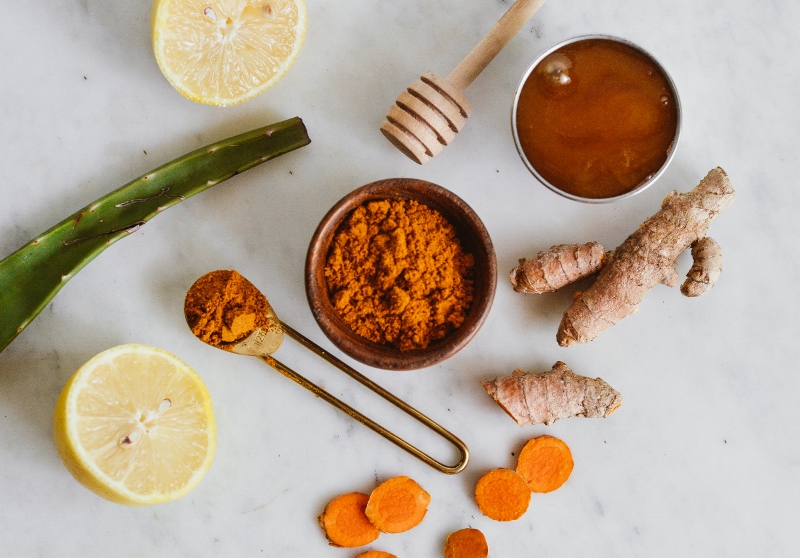 This mask combines whole ground turmeric root with antibacterial raw honey, brightening lemon, and nourishing aloe vera to help give your complexion a boost. It also gives your skin a direct dose of topical antioxidants to help fight aging.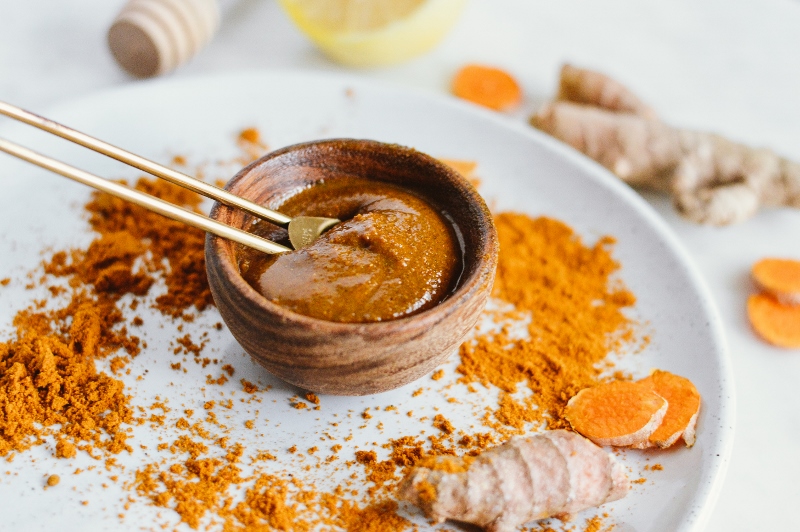 Try applying this mask twice a week to keep your face nourished to maintain a supple healthy glow all year long!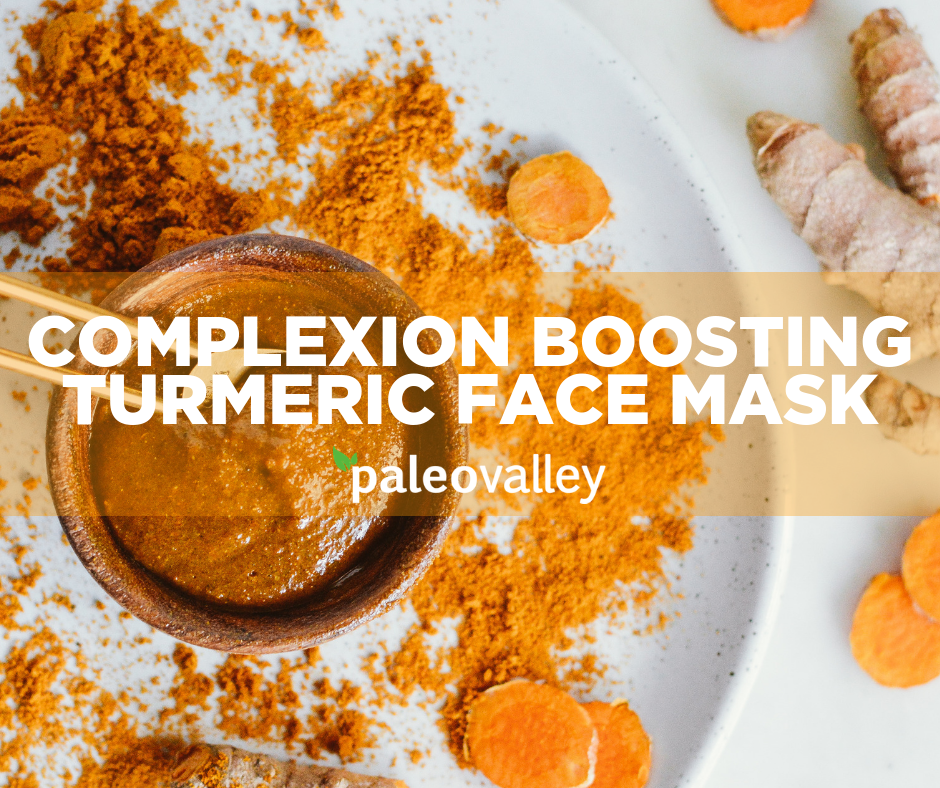 Complexion Boosting Turmeric Face Mask
Prep time: 5 minutes
Total time: 10 minutes
Serves: 1-2 applications
Ingredients
½ tsp turmeric powder
1 Tbsp raw honey
½ tsp fresh aloe vera gel
¼ tsp apple cider vinegar
¼ tsp fresh lemon juice
Equipment
Bowl for mixing
Glass jar with lid for storage
Directions
Begin by washing your face and hands with your favorite cleanser. Pat your face dry.
Mix turmeric, honey, apple cider vinegar, and lemon juice in a small bowl until thick but spreadable.
Slice a small section of aloe vera leaf, then split down the side. Scoop out ½ tsp of the inner gel flesh, then thoroughly mix into the mask (you can also use a store bought).
Apply a layer to your face, carefully avoiding your eyes.
Let sit for 15-20 minutes, then rinse away with warm water.
Store for up to a week in the fridge. Apply twice per week for a brightening pick-me-up for your skin.
Turmeric not only benefits your skin topically, but can also work wonders for your body when taken internally. I'm taking it daily to supercharge my immune-defenses and help reduce stress and anxiety.

Click HERE to Try Paleovalley Turmeric Complex RISK-FREE + Get up to 20% Off TODAY!