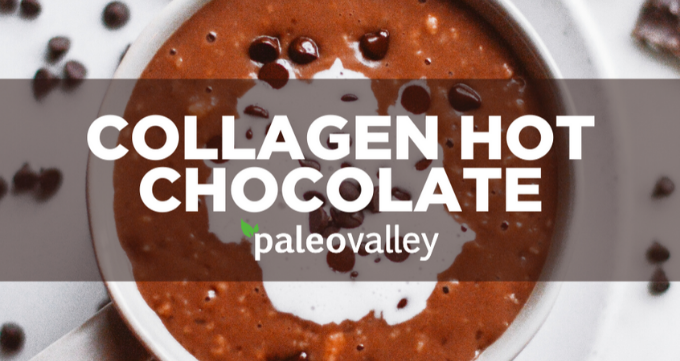 Collagen Hot Chocolate Recipe
Healthy Hot Chocolate? Yes please!!!
How? We make ours with nutrient-dense superfoods and load it up with collagen-rich (and completely flavorless) Bone Broth Protein.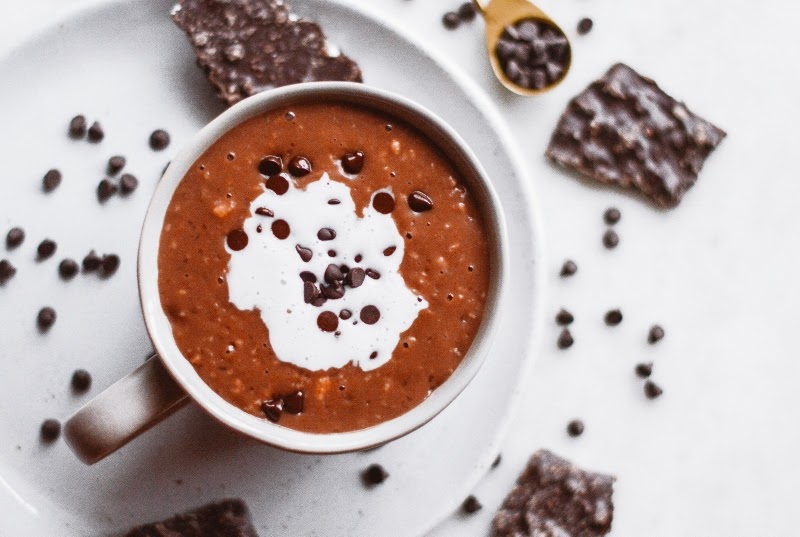 Collagen supplements are all the rage right now, and for good reason. Our bodies (and most especially our skin) are rich in collagen fibers that help keep our tendons, ligaments, and skin smooth, supple, and wrinkle-free.
While there are many ways to consume collagen - with one being taking isolated collagen supplements - we like to go the more natural route and get our collagen from one of the richest whole-food sources: bone broth.
However, brewing up a pot of bone broth can take several hours (at least) to extract its available collagen and amino acids, so we created the powdered version you know and love: Paleovalley Bone Broth Protein!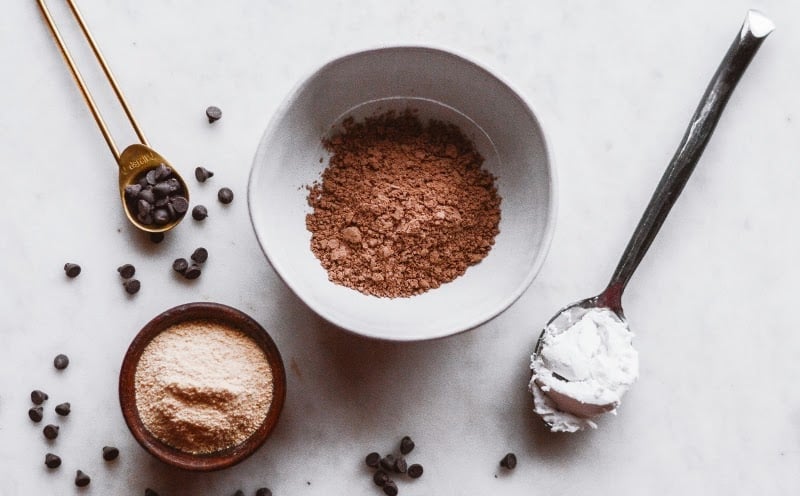 Sourced from grass fed cows and completely flavorless, it's an easy way to add a dose of inflammation and age-fighting collagen to your day.
Enter: This Healthy Collagen Hot Chocolate Recipe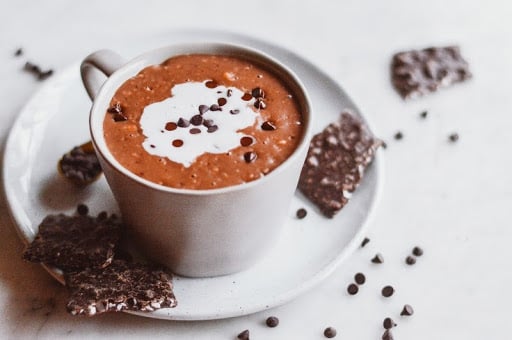 Bursting with syrupy cacao, chocolate chips, protein, collagen, and coconut cream, this hot chocolate will quench a cacao craving in just a couple sips.
Whip it up whenever you feel the urge.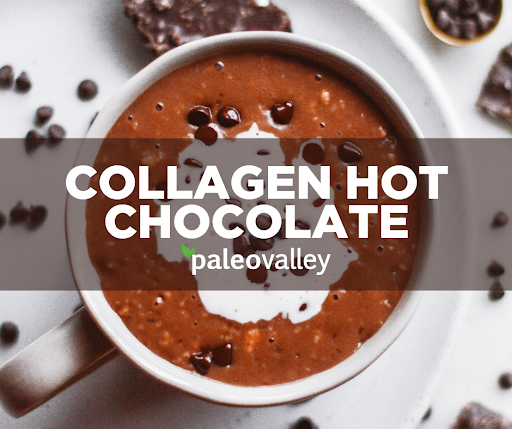 Collagen Hot Chocolate
Prep time: 5-10 minutes
Total time: 5-10 minutes
Serves: 1 mug
Ingredients
1 cup unsweetened almond milk
1 Tbsp maple syrup
2 Tbsp canned coconut cream
1 Tbsp cacao powder
1 scoop Paleovalley Bone Broth Protein
¼ tsp pure organic vanilla extract
1 pinch of sea salt
Chocolate chips for topping
Equipment
Directions
Heat almond milk and 1 Tbsp canned coconut cream in a small pot over medium heat.
Add in 1 Tbsp cacao powder and mix well, followed by 1 scoop of Bone Broth powder.
Stir in maple syrup and vanilla extract, followed by a pinch of salt.
When just simmering, remove from heat and pour in a mug, topping with remaining coconut cream and chocolate chips (or even coconut flakes if you'd like).
Our Bone Broth Protein isn't just for sweets. Add it to smoothies, soups, or even baked goods for a dose of high-quality collagen and protein, without spending hours over the stove!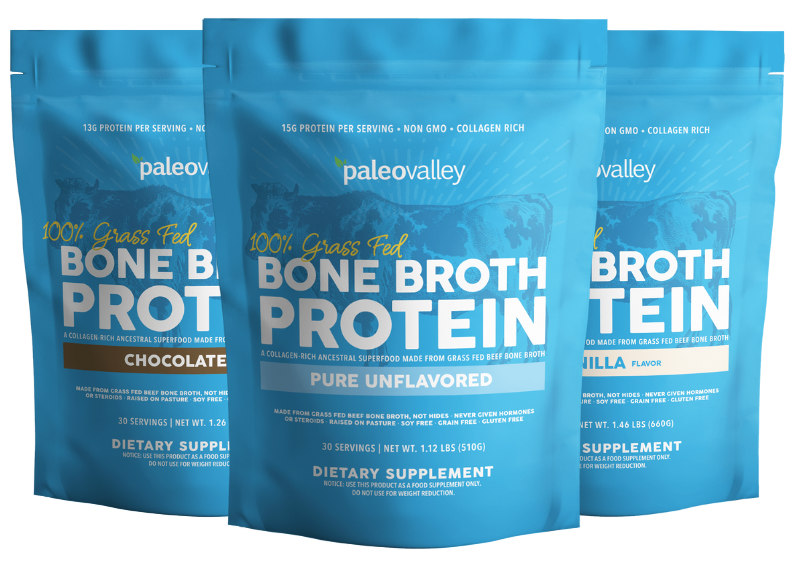 >>> Click HERE to Try Bone Broth Protein RISK-FREE + Get up to 20% Off TODAY!