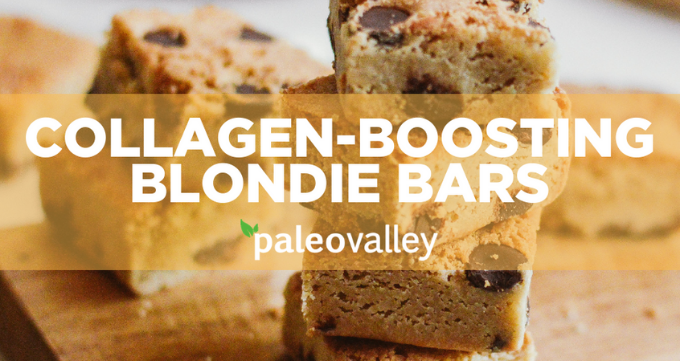 Collagen-Boosting Blondie Bar Recipe
Who knew blondie brownies could make the perfect base for some of the highest antioxidant fruits on the planet?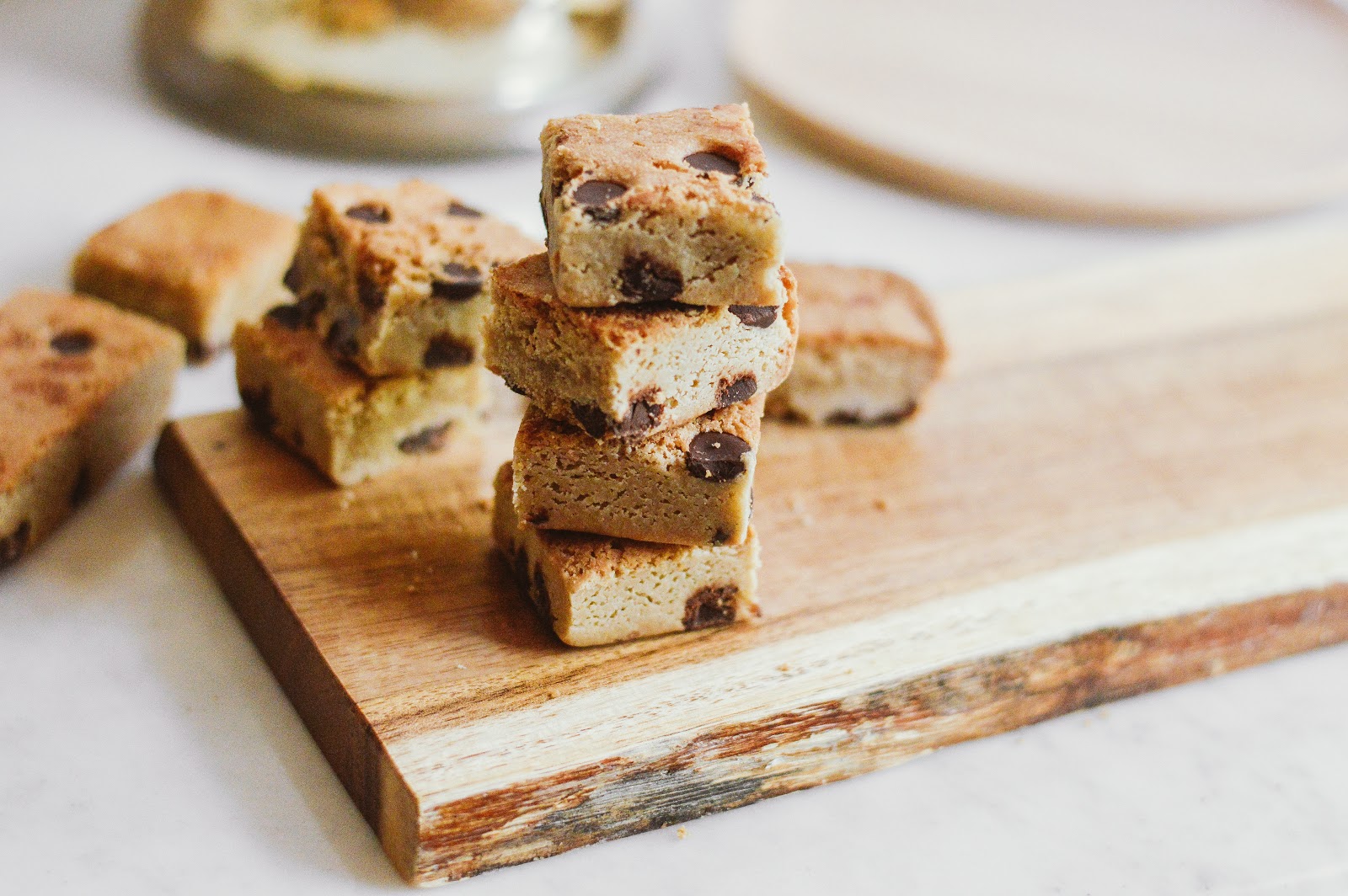 By adding a twist of Paleovalley Essential C Complex and orange zest, we've given these gluten-free and chocolatey blondies a superfood upgrade. Essential C contains superberries amla, camu camu, and acerola cherry, which are packed with vitamin C - one of the most potent antioxidants to help fight aging and boost immunity.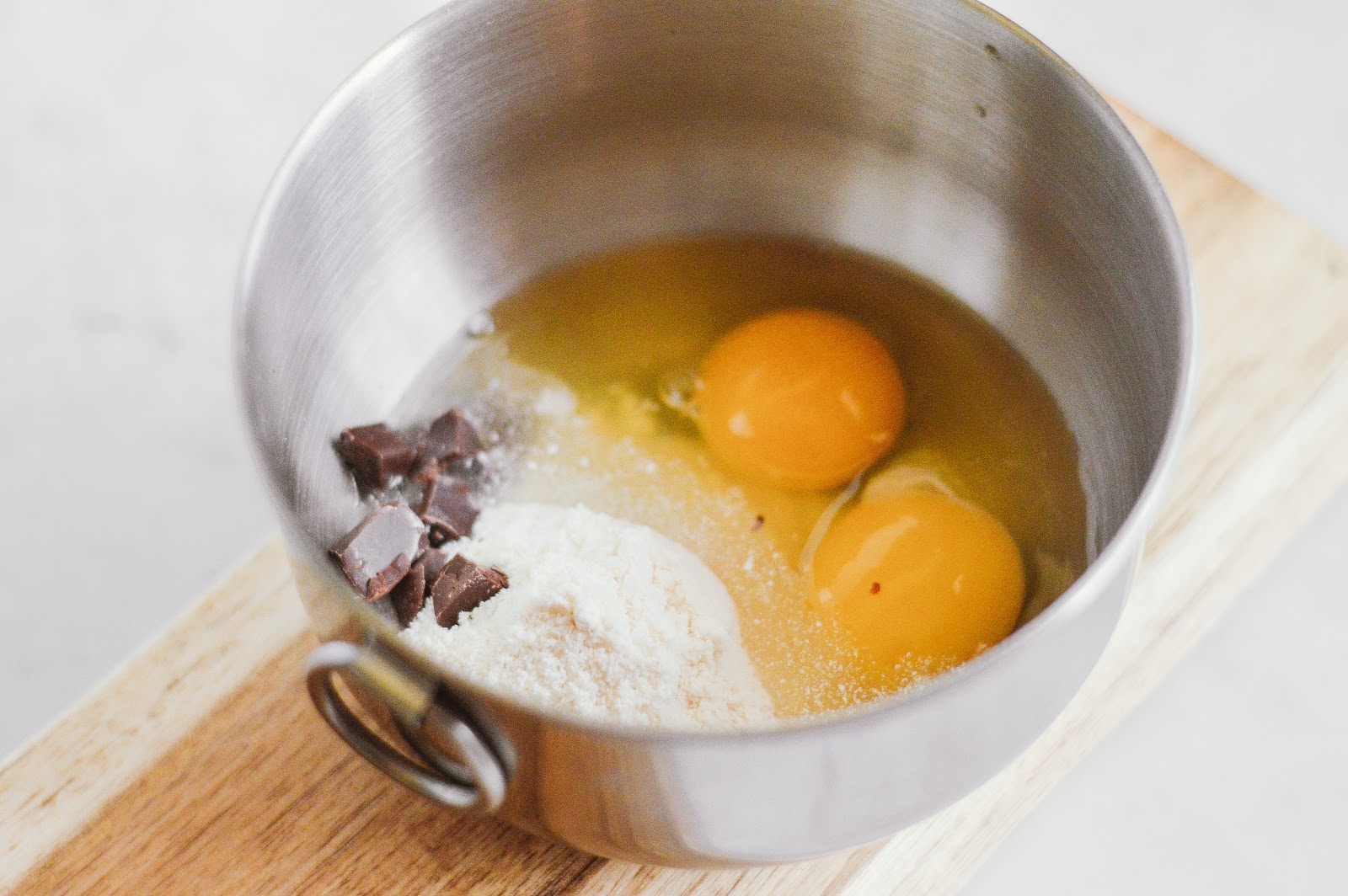 Research shows vitamin C helps prevent and repair skin damage down to the DNA level, where it works to scavenge disease-causing free radicals and keep skin supple by boosting collagen synthesis. [*]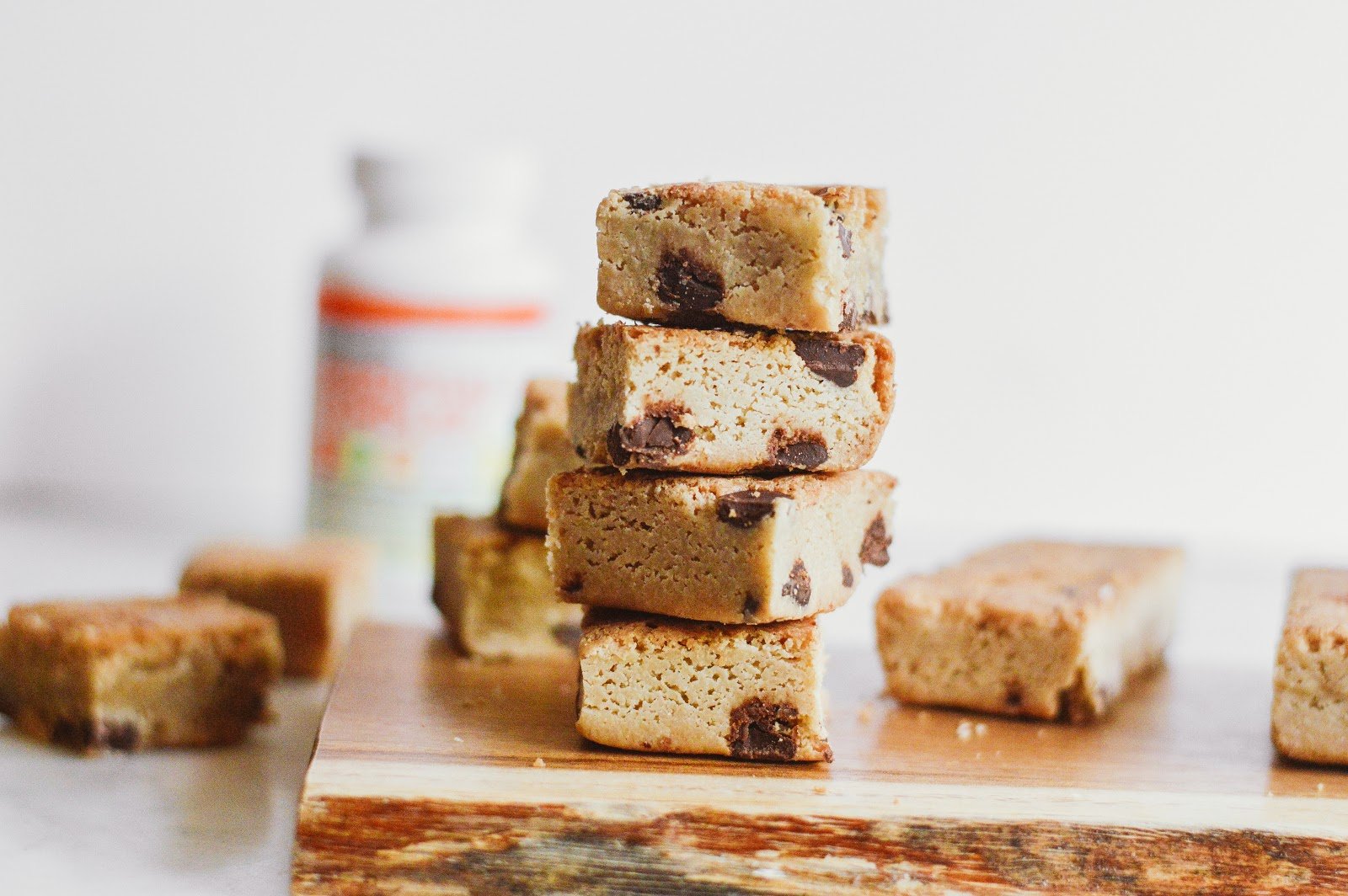 Other research shows vitamin C can help our bodies protect us from all kinds of nasties ranging from viruses to environmental pollution. It has the ability to boost our immune systems, while also strengthening our skin barrier to keep out bugs and prevent damage. [*]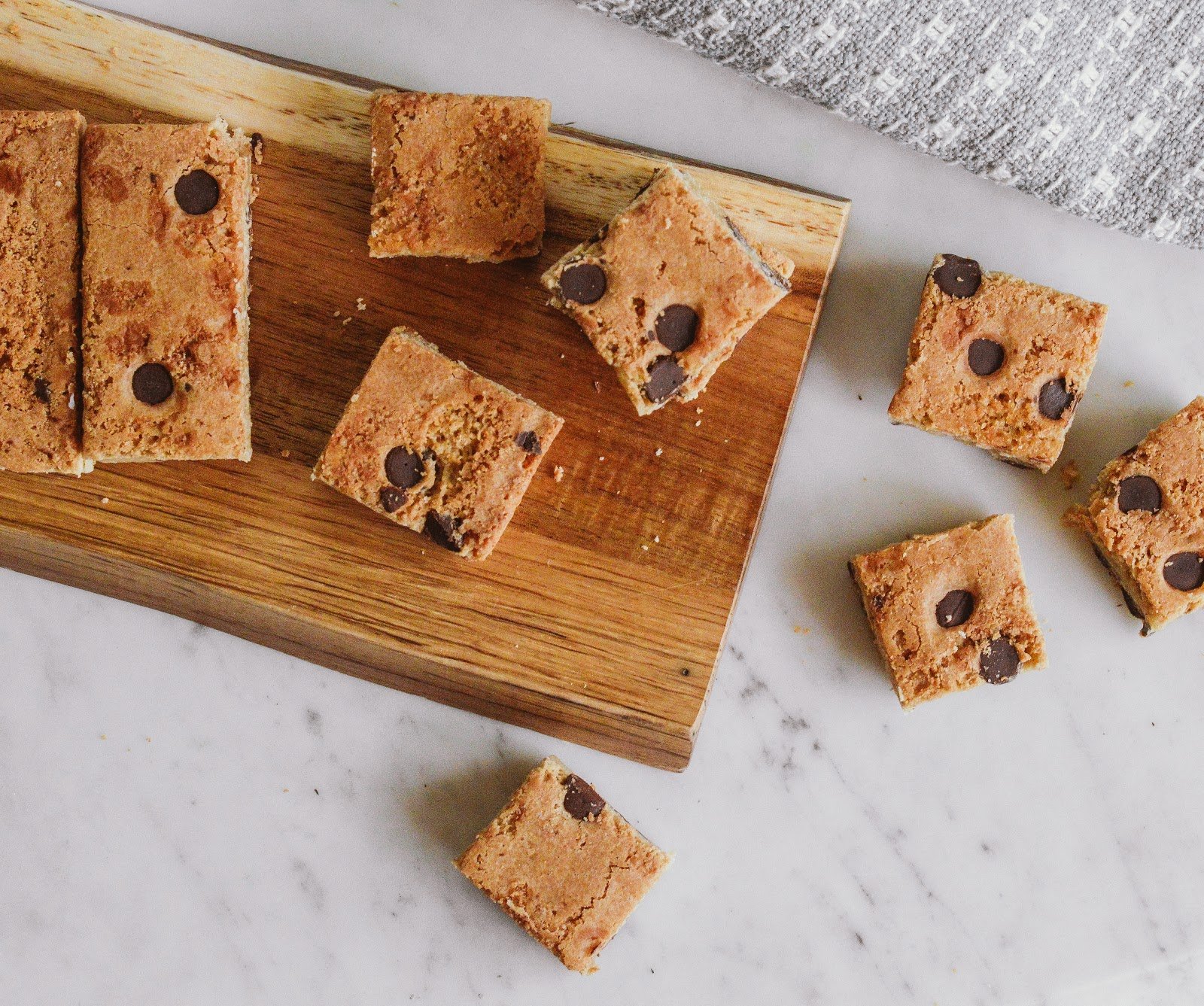 We don't know about you, but for us there's nothing better than turning a normal indulgence into a remarkable superfood. Pop one of these squares a day to help boost collagen to keep your skin supple, and also cash in on the immune-boosting benefits of vitamin C.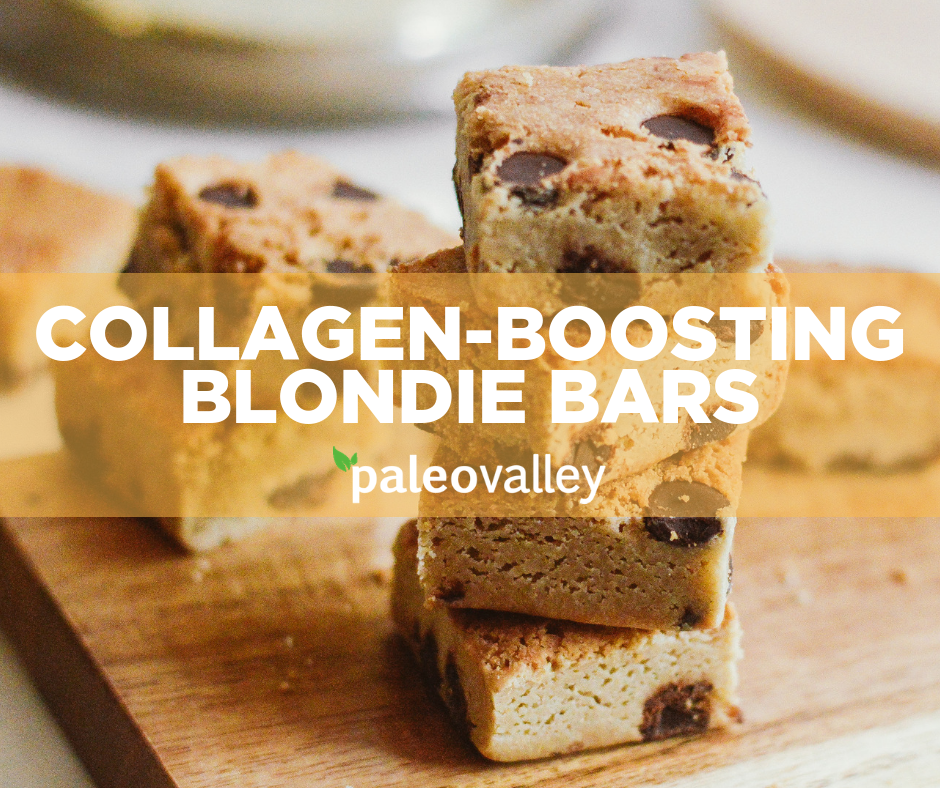 Collagen-Boosting Blondie Bars
Prep time: 10 min
Total time: 30 min
Serves: 12 blondie squares
Ingredients
1 cup almond flour
1/2 tsp baking soda
1 tsp orange zest
4 Paleovalley Essential C Capsules, open and emptied
1/4 tsp cinnamon
1 egg
1/2 cup coconut sugar
1/4 cup melted coconut oil
3/4 cup creamy almond butter
2 tsp vanilla
1 cup dark chocolate chips or chunks
Equipment
8" x 8" baking pan
Large and small mixing bowl
Directions
Grease an 8" by 8" baking pan with coconut oil and preheat your oven to 350ºF.
In your small bowl, mix together almond flour, baking soda, orange zest, Essential C powder from opened and emptied capsules, and cinnamon.
In your large bowl, whisk egg and coconut sugar.
Add in coconut oil, stir, then add almond butter and vanilla.
Add your wet ingredients to the dry and stir until combined.
Add in chocolate chips and pour into greased pan. Add more chocolate on top if desired.
Bake for 15-20 minutes or until center comes out clean with a toothpick. Be sure to reduce the baking time if you use a bigger pan, as the brownies will cook through faster.
Let cool completely before cutting. Cut and serve!
PS - Paleovalley's Essential C Complex contains some of the highest whole-food vitamin C sources on the planet. They not only turn recipes like this into antioxidant-packed superfoods but can also be taken daily as a supplement to keep your immune system supported.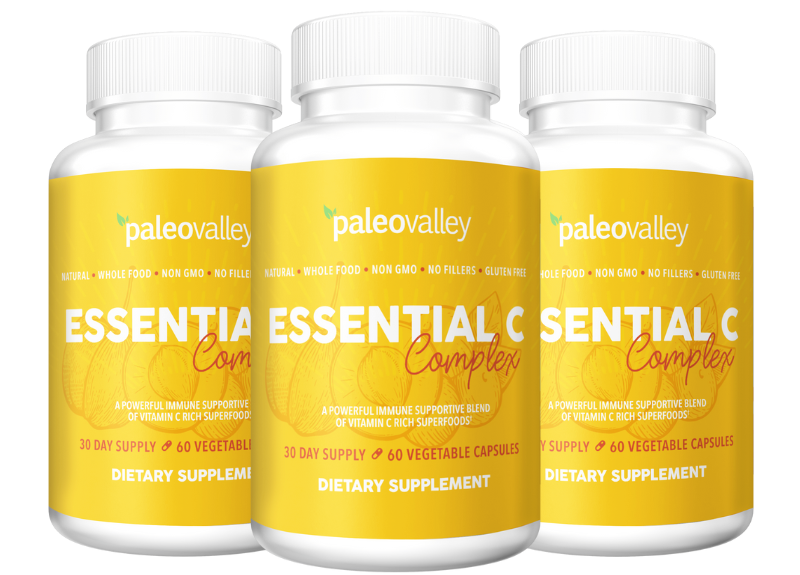 Try Essential C Complex Risk-Free + Get up to 20% Off TODAY!