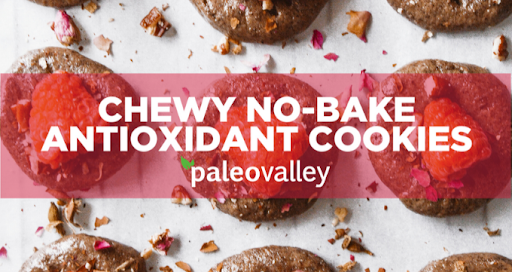 Chewy No-Bake Antioxidant Cookie Recipe
Do you ever have the craving for cookies, but really don't want to fire up the oven?
This recipe is here to remedy that feeling.
These no-bake cookies give you that cookie taste, but with a texture reminiscent of fudge.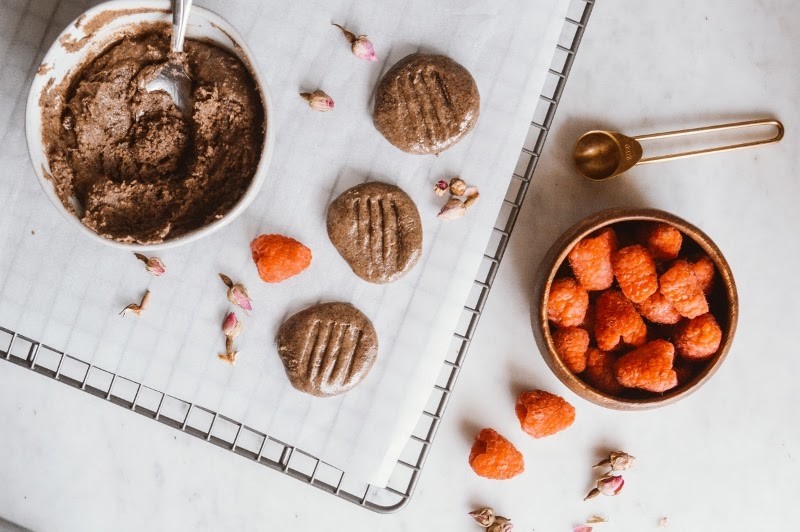 They're infused with Organic Supergreens Powder - a completely paleo raw greens and fruit powder that contains no cereal grasses that can irritate your gut.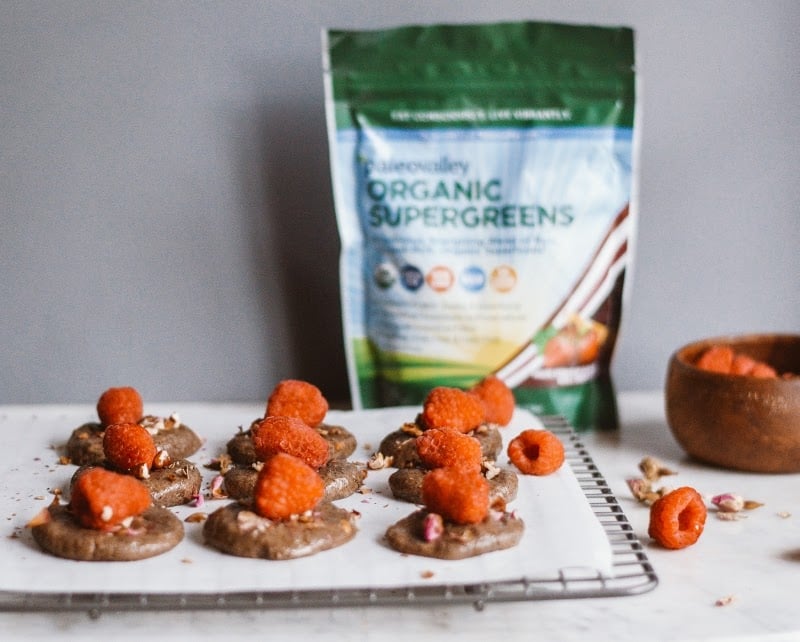 You'll also notice this powder tastes entirely like fruit, without the bitter earthiness that sometimes accompanies greens powders. And it's packed with 23 superfoods known to support a healthy immune system. Perfect during times like these!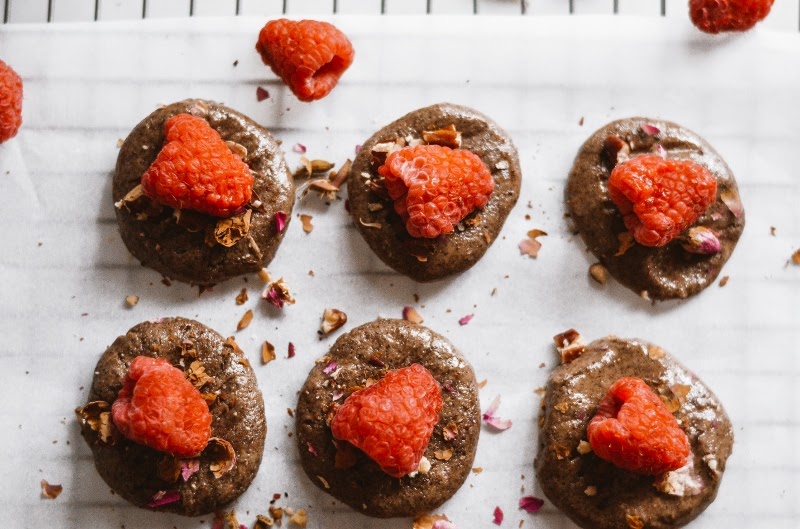 Whip these cookies up in roughly 15 minutes for a quick cookie fix. And keep them on hand for a delicious dose of antioxidants every time you snack.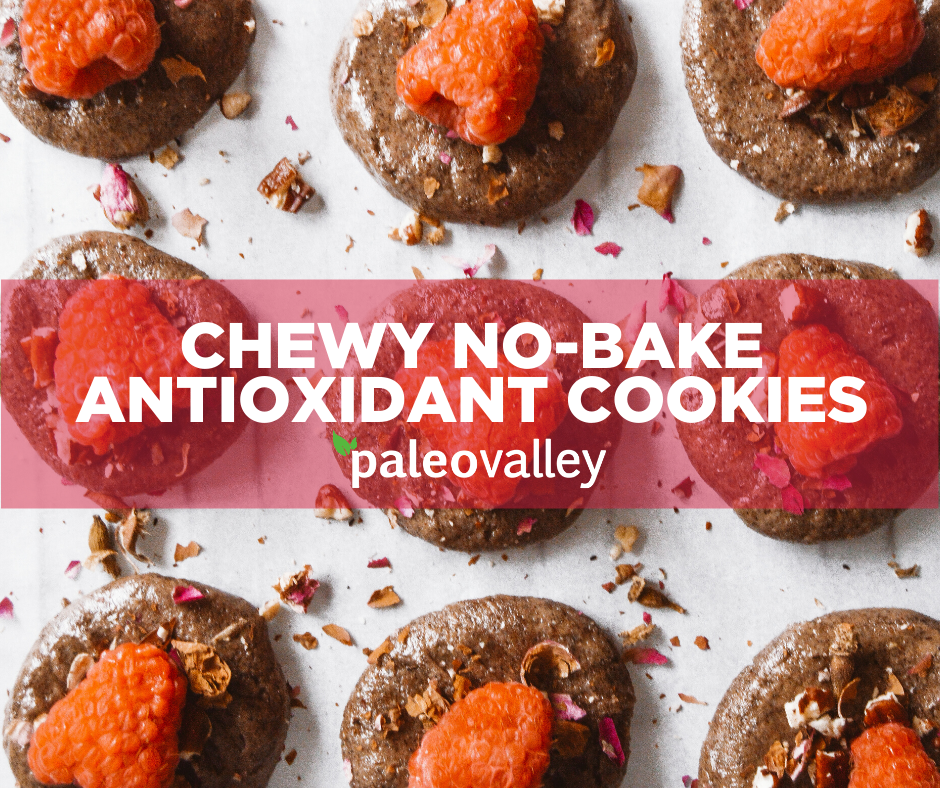 Chewy No-Bake Antioxidant Cookies
Prep time: 15 minutes
Total time: 15 minutes
Serves: 10-20 cookies
Ingredients:
1 cup unsalted creamy almond butter
⅓ cup maple syrup
1 scoop Paleovalley Organic Supergreens
½ cup coconut flour
Optional: raspberries (or other berries) for topping/garnish
Equipment:
Directions:
Line a baking sheet with parchment paper.
In a mixing bowl, add almond butter, maple syrup, Organic Supergreens, and coconut flour. Use a rubber spatula to fold until well incorporated and thickened. Cover bowl and freeze for 15-20 minutes.
Remove from freezer and, using a cookie scoop, scoop and drop balls onto a baking sheet, making sure they're evenly spaced.
Using a fork, flatten cookies to desired thickness.
Transfer back to the freezer to chill for 20-30 minutes, until desired firmness.
Serve with a raspberry, goji berries, or any other small berry for garnish.
Organic Supergreens Powder is an easy way to increase the nutrient-density of any recipe! Turn everything from smoothies to baked goods into anti-aging, gut-healing superfoods with just one delicious scoop.