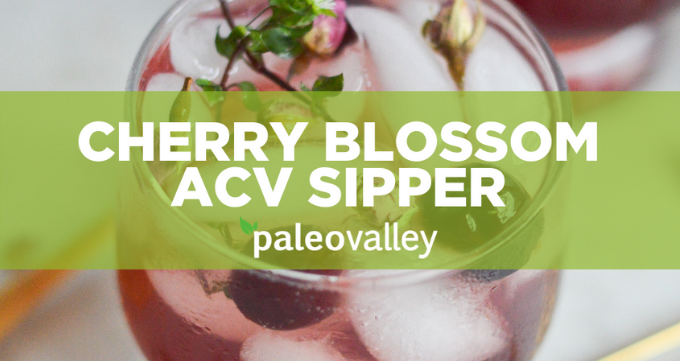 Cherry Blossom ACV Sipper Recipe
It's officially Spring, and what better way to kick it off than with some Easter indulgences. Chocolate, candy, baked goodies - bring it! Are we right?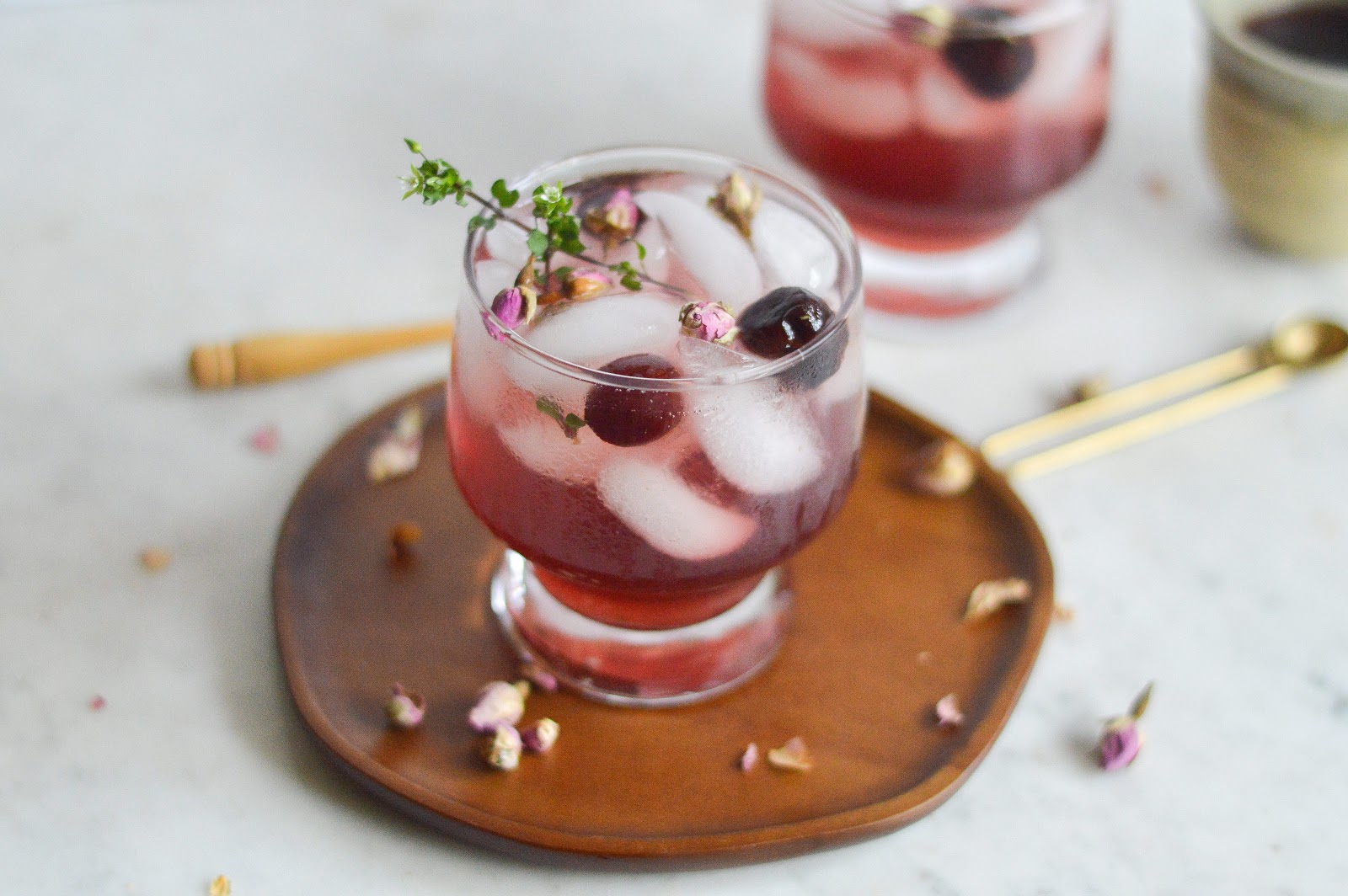 While we're right there celebrating with you, we also understand that even though many of your treats will be paleo-fied, they still probably contain a bit of sugar, or can be hard on your digestive system.
That's why we've created an Easter drink recipe that not only tastes like cherry blossoms in a glass, but also contains the digestion-enhancing powder of apple cider vinegar.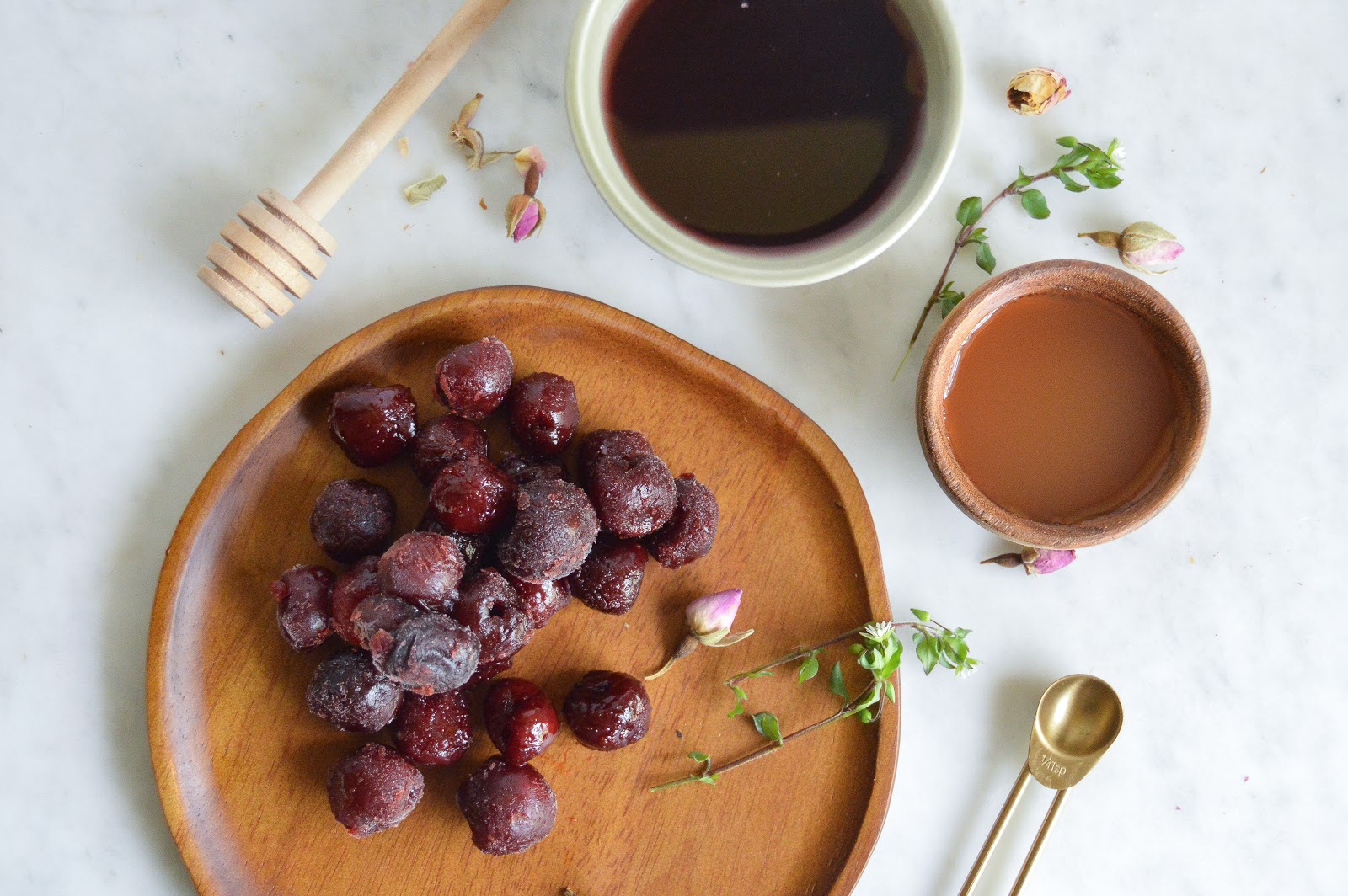 This sipper combies apple cider vinegar with sweet cherry juice and rosewater for a delicious alternative to simply drinking it straight up, and also adds a dose of health benefits to any holiday.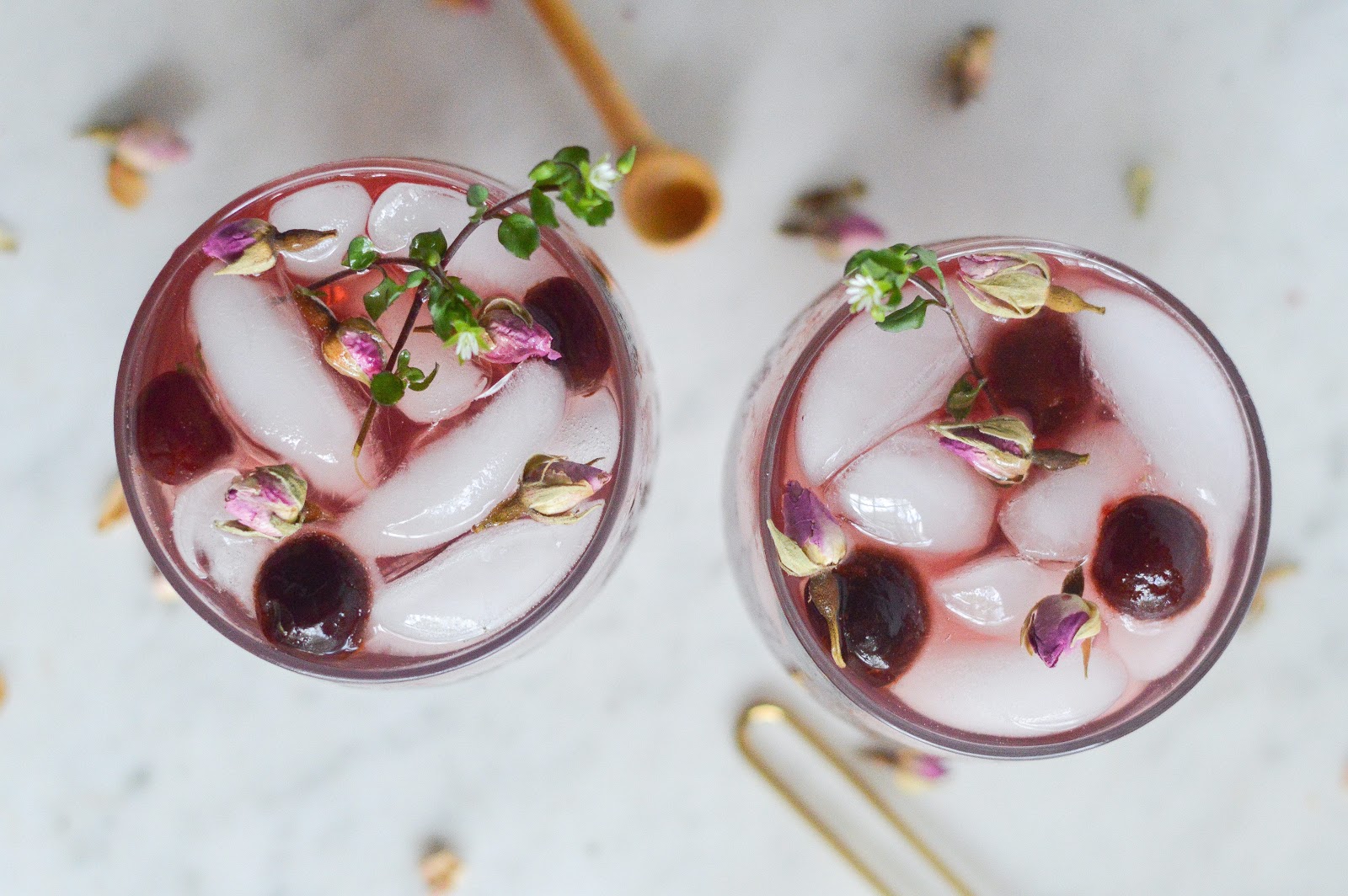 Research has shown that apple cider vinegar can help stabilize blood sugar and lower glucose levels, help promote weight loss by increasing satiety and boosting metabolism, and even help improve digestion by stimulating the release of digestive enzymes and stomach acid to help break down food. (1, 2, 3)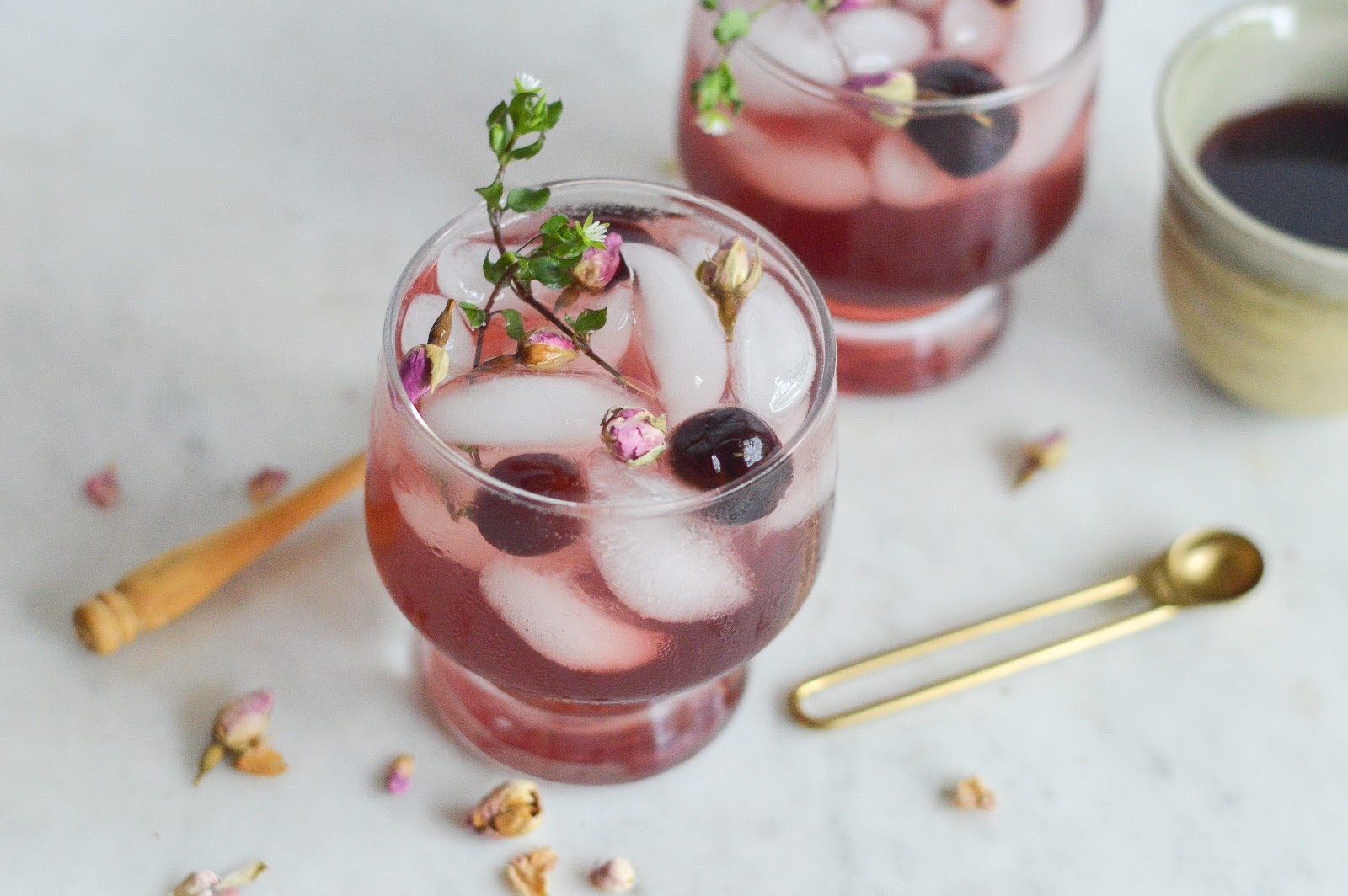 So go ahead and have another Paleo chocolate egg … and sip on this tonic afterward.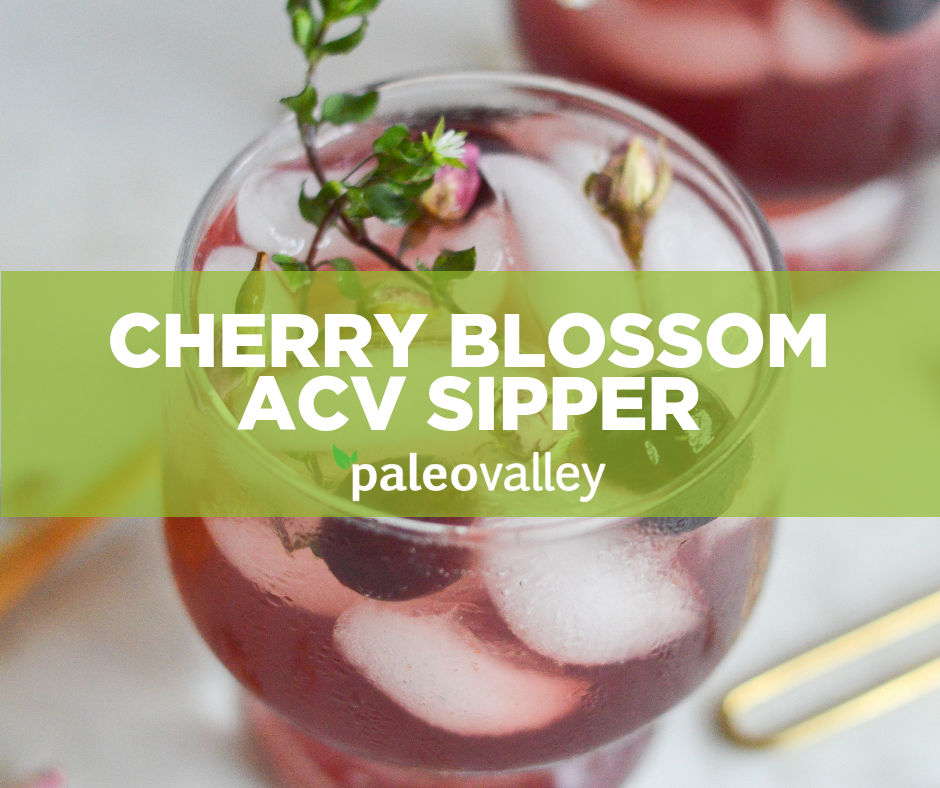 Cherry Blossom ACV Sipper
Prep time: 10 minutes
Total time: 10 minutes to overnight
Serves: 4
Ingredients:
1 Tbsp Apple Cider Vinegar
½ - 1 cup frozen dark sweet cherries
3 cups fresh squeezed or store-bought dark cherry juice (not from concentrate)
1 cup rose water (optional: use regular water, or sparkling water for fizz)
1 Tbsp edible dried rose petals (hibiscus works well too)
3-4 drops liquid stevia
Ice
Edible flowers/herbs for garnish
Equipment:
Large glass pitcher for serving
Directions:
If juicing your own cherry juice, run enough dark sweet cherries through to make 3 cups of juice.
Combine rosewater, cherry juice, ACV, and vanilla in a glass pitcher. Let sit for at least 5 minutes (overnight is ideal, as the flavors have time to blend).
Before serving, stir in liquid stevia and add ice. Let sit to chill for a couple minutes.
Pour into 4 glasses and garnish with rose petals and flowers/herbs.
Looking to cash in the amazing benefits of apple cider vinegar daily (without whipping up fancy drinks)? We've created an ACV complex that combines ACV with four additional organic superfoods, in capsule form, that can be taken anywhere you go! No need to carry around a bottle of ACV. Try it RISK-FREE for 60 days HERE!