Blueberry-Lemon Fudge Recipe
Long before research was conducted by the mainstream medical community, Linus Pauling advocated high-dose vitamin C as an extremely effective method of treating many serious medical conditions ranging from heart disease to cancer.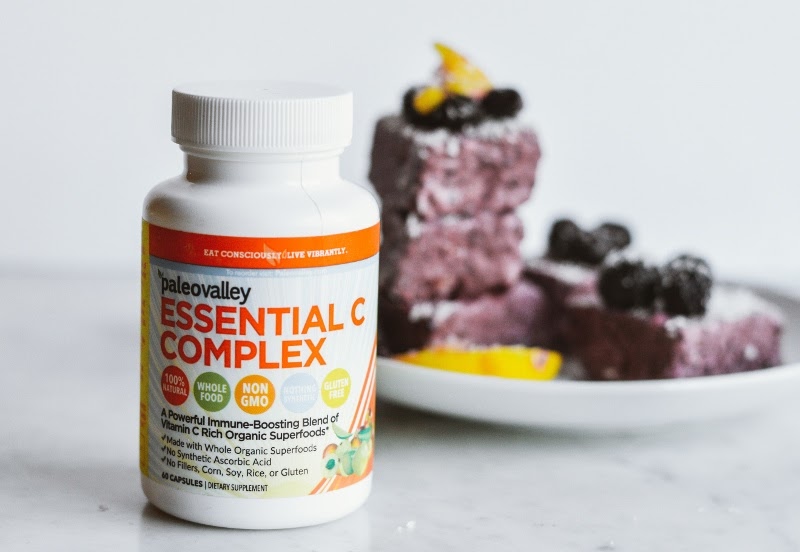 During that time, there was quite a bit of opposition to the idea (after all, how could something so simple as a popular "vitamin" act as a sort of "cure" for many of these intense diseases?). As modern research has expanded more into alternative methods of healing, however, many studies have now revealed that Pauling was correct in his observations of vitamin C.
Today, research shows that:
Men who take 800 mg of vitamin C per day have a decreased prevalence of heart disease and longer life expectancy. [*]

High-potency vitamin C supplementation has decreased the death rate in seniors by 42%. [*]

Vitamin C is toxic to certain cancer cells. [*]
… and the list goes on.
Today, we're celebrating Pauling and the insight he provided regarding vitamin C with a C-rich recipe.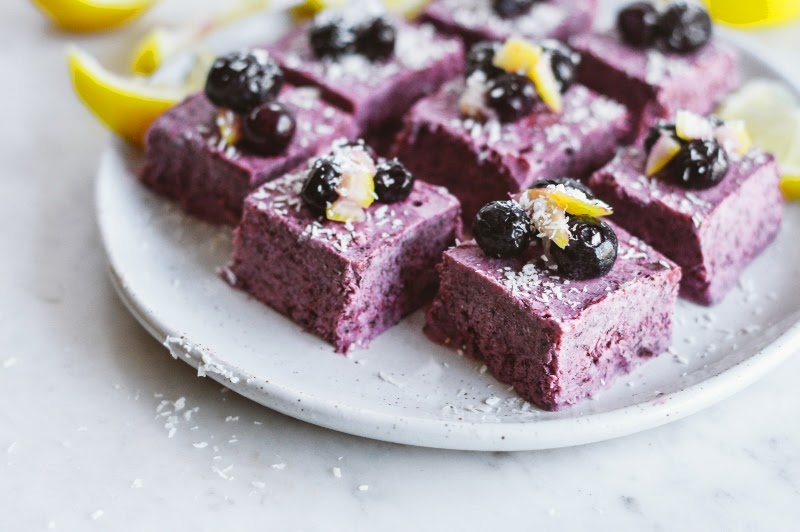 Blueberries, though tiny, are packed with vitamin C. Plus, they're one of the lowest sugar fruits, making them ideal if you're watching your carb or sugar intake, but still want to cash in on a natural source of C.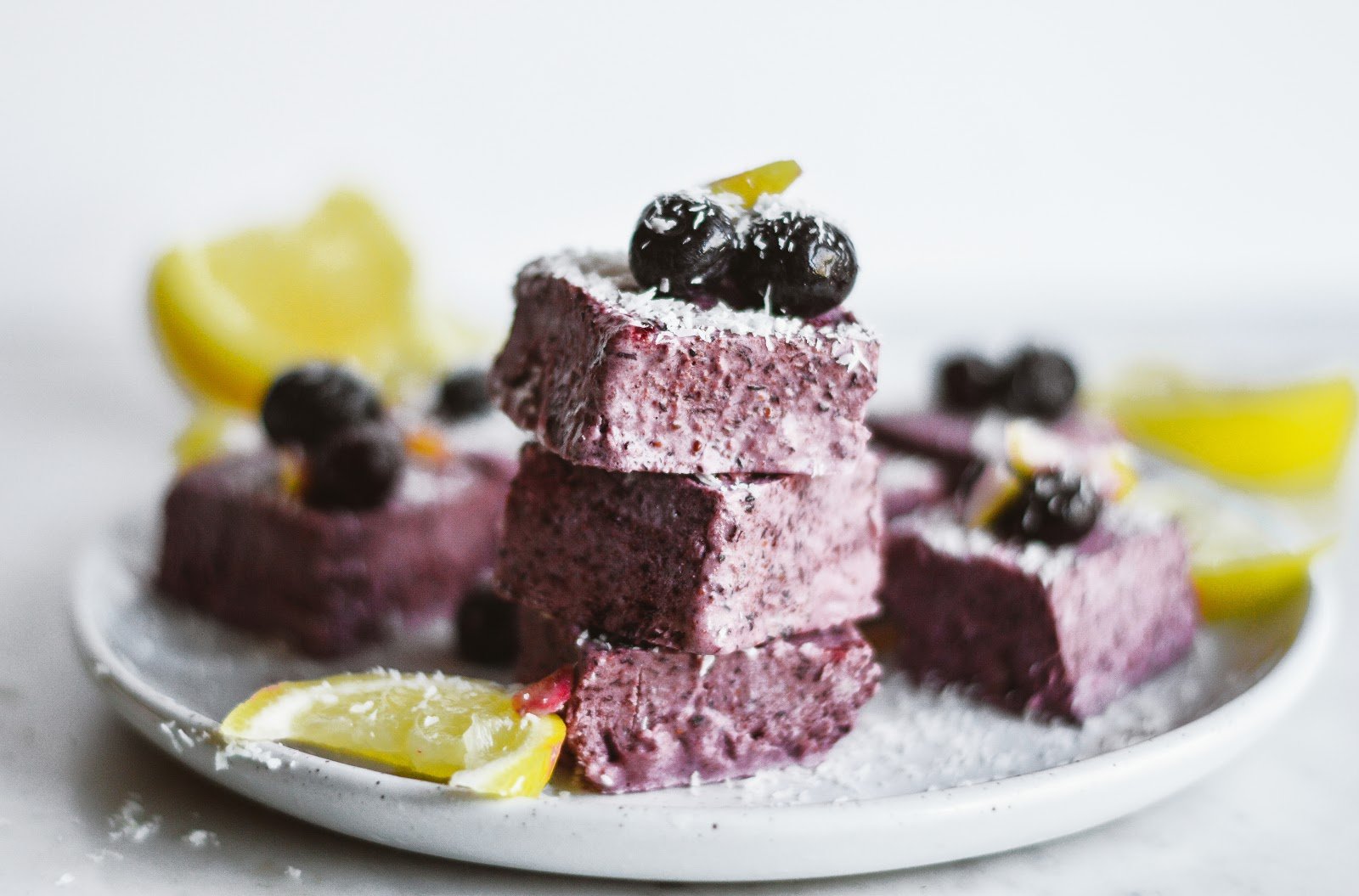 This recipe uses a heaping dose of blueberries, combined with another vitamin C powerhouse, lemon, and creamed coconut for a decadent blend of creamy and fruity. With just a touch of maple syrup for some sweetness, there's no reason you shouldn't indulge in a square or two every day, and feel satisfied knowing you're getting high levels of C.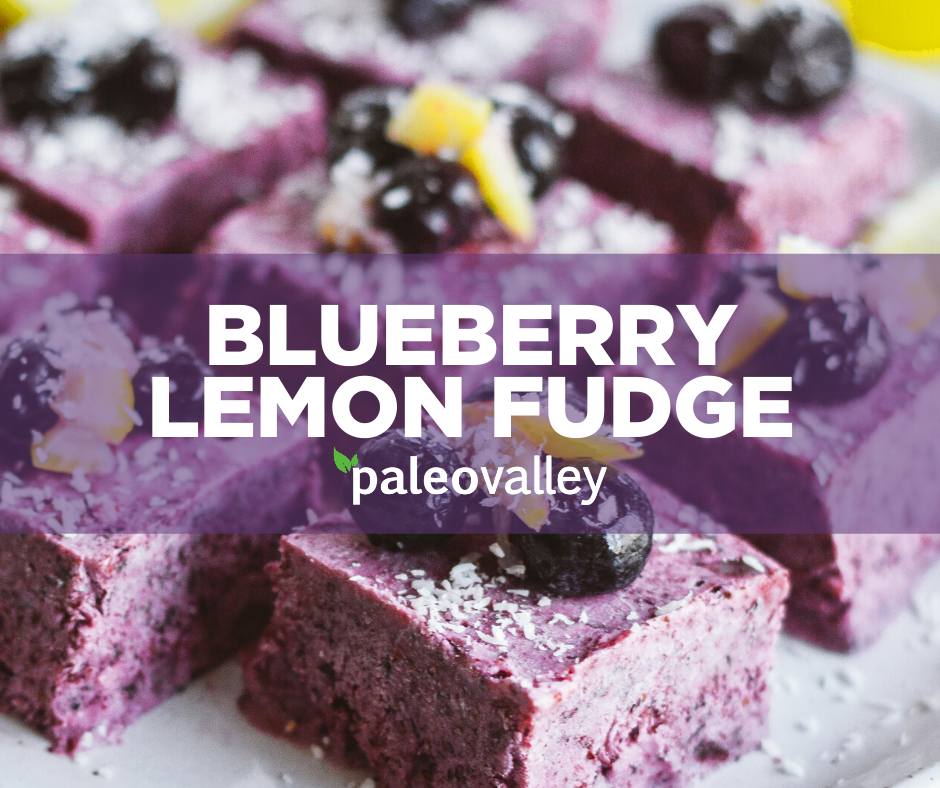 Blueberry-Lemon Fudge
Prep time: 10 minutes
Total time: 30-60 minutes
Serves: 18 squares
Ingredients:
1 ¼ cups or 300g creamed coconut (or coconut butter)
⅔ cup or 75g organic frozen blueberries (frozen provides a deeper blue color)
2 tsp fresh lemon rind
1 tsp fresh lemon juice
2 Tbsp maple syrup
2 capsules Paleovalley Essential C (Optional if you want to boost vitamin C levels even more)
Additional blueberries and shredded coconut for topping
Equipment:
Cheese grater for lemon rind
Square baking dish
Stovetop pot
Blender or food processor
Directions:
Let blueberries defrost for about half an hour before using.
Roughly chop your creamed coconut, then place it (or your coconut butter) in a stovetop pot over low to medium heat. Stir continuously until thoroughly melted, then remove immediately to avoid burning.
Grate 2 teaspoons worth of organic lemon rind.
Once the coconut is melted, add the blueberries, lemon juice, 1 teaspoon lemon rind, contents of 2 opened Essential C capsules, and maple syrup and blend together in a blender.
Once blended, add the mixture to a square baking dish or loaf tin lined with parchment paper, then pop it into the freezer for roughly 20 to 30 minutes to solidify.
Once firm, slice into squares or triangles and top with extra blueberries, shredded coconut, and a dash of the remaining lemon rind.
To get an everyday dose of full-spectrum vitamin C from whole, raw fruits containing some of the highest vitamin C content on earth, check out our Essential C Complex. It offers the most concentrated source of vitamin C of any natural product on the market …which we think may make Linus Pauling proud. Get up to 21% off Essential C Complex TODAY!