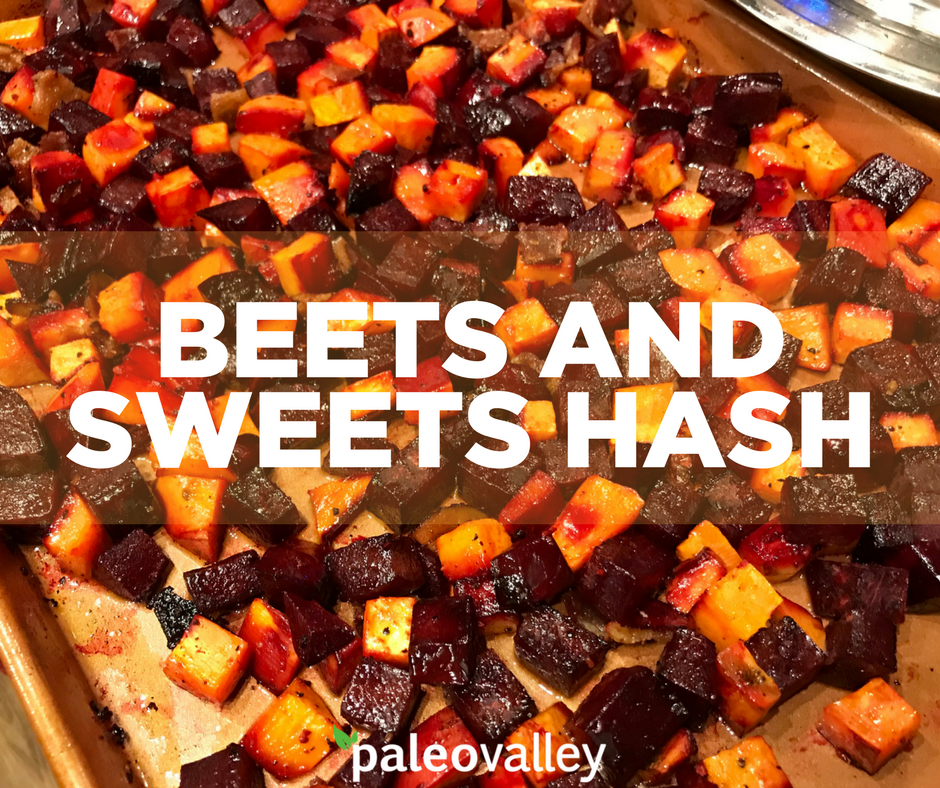 Beets and Sweets
A Side You'll Want to Have Time and Time Again!
Beets and Sweets!
Yields 4 + Servings
Cooking Time: 40 Minutes
Ingredients:
1 large bunch of beets, peeled and cubed to 1/4" pieces
1 large sweet potato, peeled and cubed to 1/4" pieces
2 Tbsp avocado oil (My recommended avocado oil that I use)
3 pieces cooked bacon, chopped (or add some 100% Grass Fed Beef Sticks)
2 green onions/scallions, chopped
Sea salt and ground pepper to taste
Directions:
Preheat oven to 375F°.
Coat potato and beet cubes with avocado oil, salt and pepper.
Roast for 35-40 minutes until fork tender.
Dice bacon (or beef sticks) and cook until crispy, drain fat reserving 1 Tbsp.
Add beets and sweets to the pan and heat together with bacon and reserved bacon fat.
Garnish with chopped scallions and serve.
P.S. - Speaking of delicious food, have you heard about our NEW Pasture-Raised Turkey Sticks yet? I'm so excited to share this with you because the response has been overwhelming!
Be sure to check out our 2 delicious flavors here and stock up on these probiotic filled snack sticks now.
Do not miss out on tasting these! Grab some now and save.