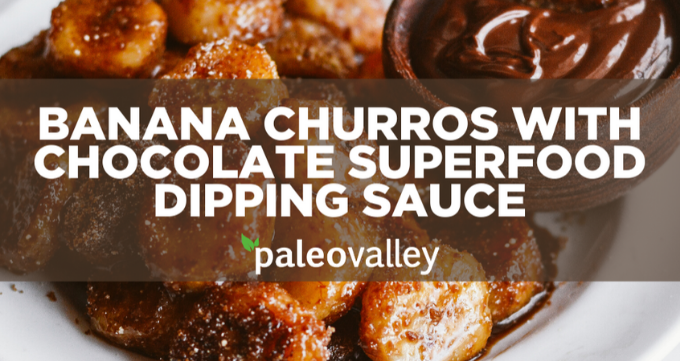 Banana Churros with Chocolate Superfood Sauce Recipe
Thoughts of churros probably stir up memories of carnivals and pre-paleo days where the dangers of fried dough were unknown (don't worry, we were all there once!).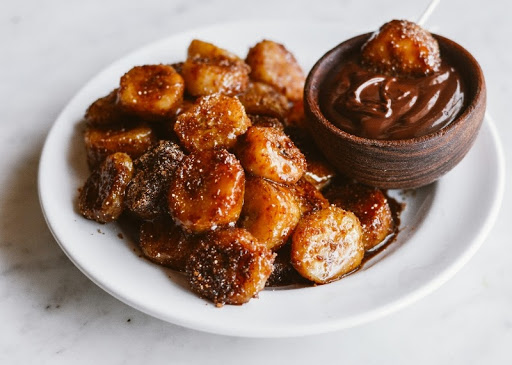 Now, they're paleo-approved, with added superfoods.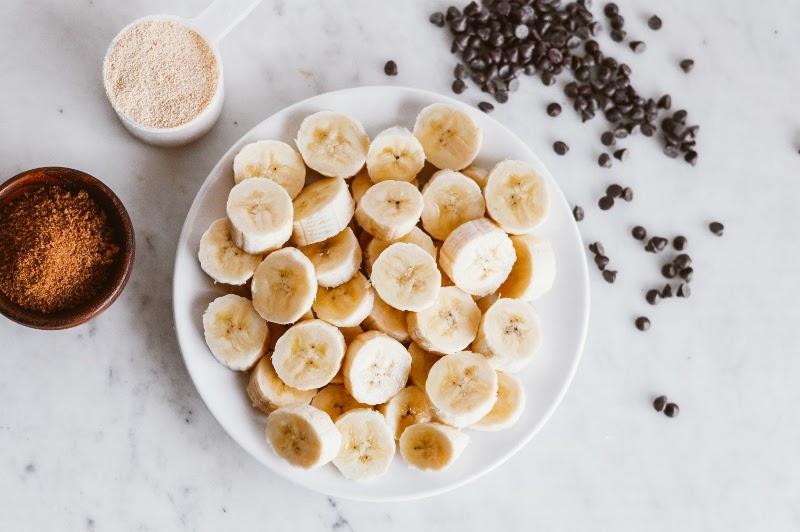 Churros have undergone a makeover by substituting gluten-filled dough for bananas, undesirable oil for virgin coconut oil, and naughty sweeteners for mineral-rich coconut sugar. And we've even added a chocolate bonus in the form of a gooey dipping sauce infused with anti-aging & immune-supporting collagen and protein.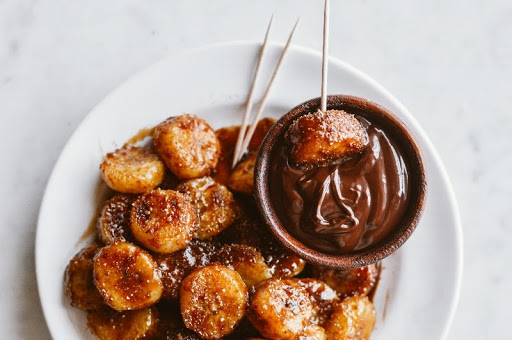 As you can see, this once no-go treat has made a turn … for the better.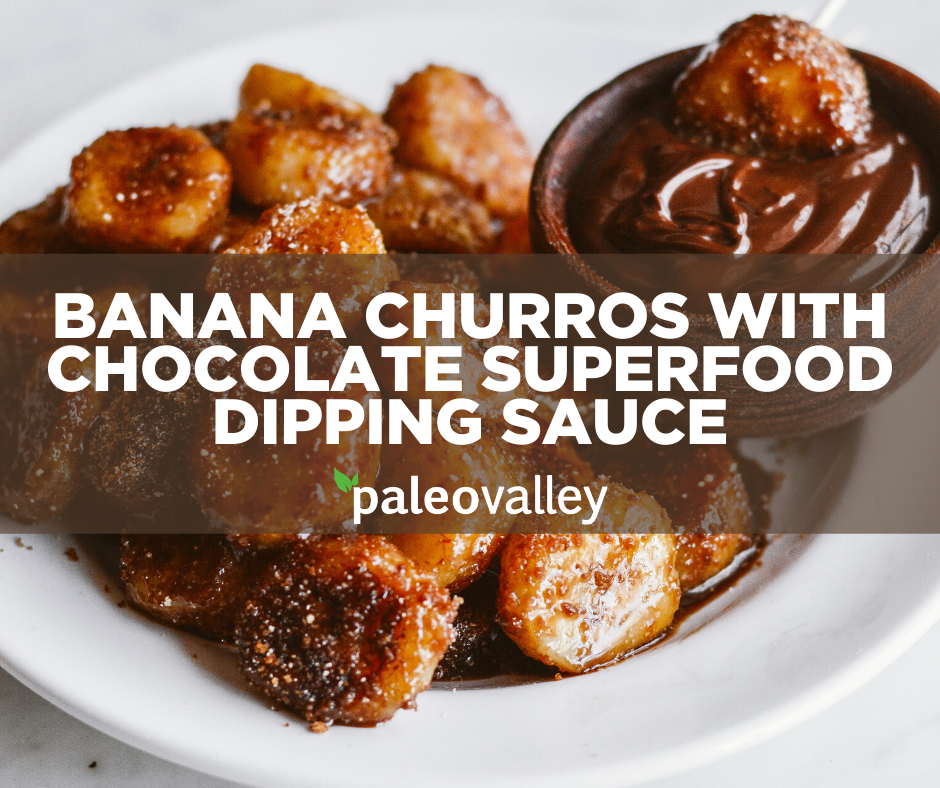 Banana Churros with Chocolate Superfood Dipping Sauce
Prep time: 7 minutes
Total time: 20 minutes
Serves: Varies
Ingredients:
2 bananas, sliced into roughly 2" thick coins
2 Tbsp coconut sugar
2 Tbsp cinnamon
⅓ cup melted dark chocolate or dark chocolate chips
½ scoop Paleovalley Bone Broth Protein
2 Tbsp coconut oil
Equipment:
Skillet
Stovetop pot or double boiler
Directions:
In a small bowl, combine coconut sugar and cinnamon, whisking together until thoroughly combined.
In a large skillet, heat 1 tablespoon of coconut oil over medium heat. Add the sliced bananas and cook on one side until caramelized, or about 1 minute. Flip and carmelize on the other side. Remove from heat and let cool slightly.
In a double boiler or small pot, melt dark chocolate and additional tablespoon of coconut oil by stirring continuously. Once melted, stir in ½ scoop of Paleovalley Bone Broth Protein. Remove from heat and place in a small dipping bowl.
Now, dip your banana rounds in the coconut sugar and cinnamon mix, rolling until thoroughly coated.
Serve with toothpicks for dipping.
Add our flavorless Bone Broth Protein Powder to just about anything for an added dose of immune-supporting collagen and glycine. It's perfect for everything from smoothies to soups and (as you can see) sweet treats too. Try it 100% Risk-Free for 60 Days HERE!