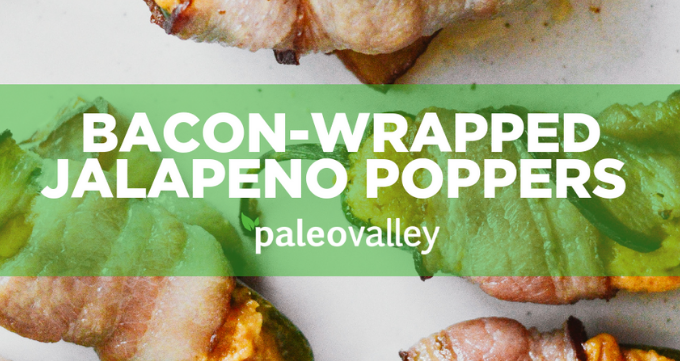 Bacon-Wrapped Jalapeno Poppers Recipe
Nothing shows dad you care like … bacon.
Okay, maybe that's only a little true for all of us bacon-lovers. However, dad is sure to love a healthy treat that reminds him of a less-healthy flavorful indulgence: jalapeno poppers.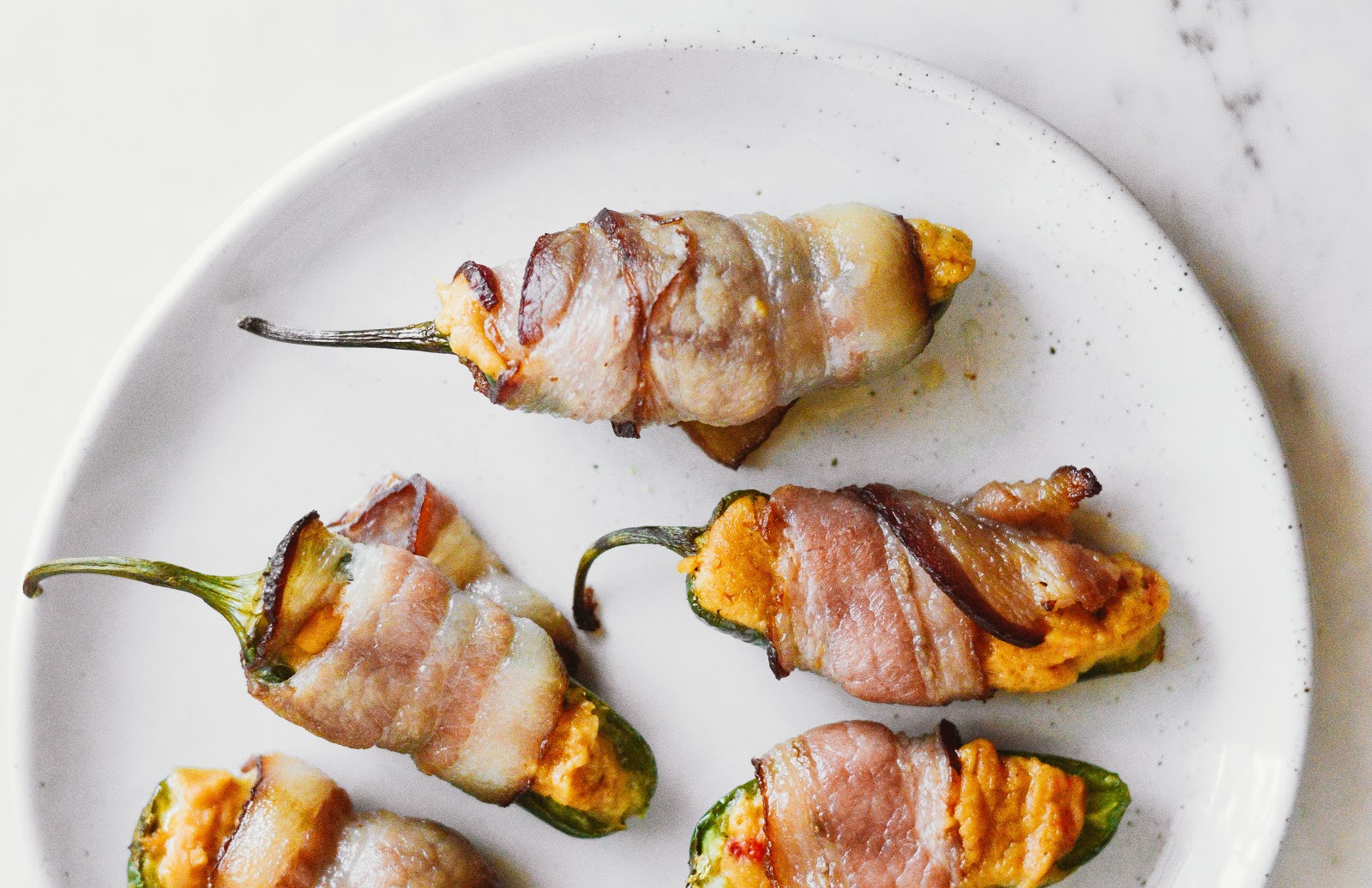 Traditionally, jalapeno poppers are stuffed with flavored cream cheese, but for this recipe, we've swapped it out for non-dairy cashew cream flavored with onion and spices.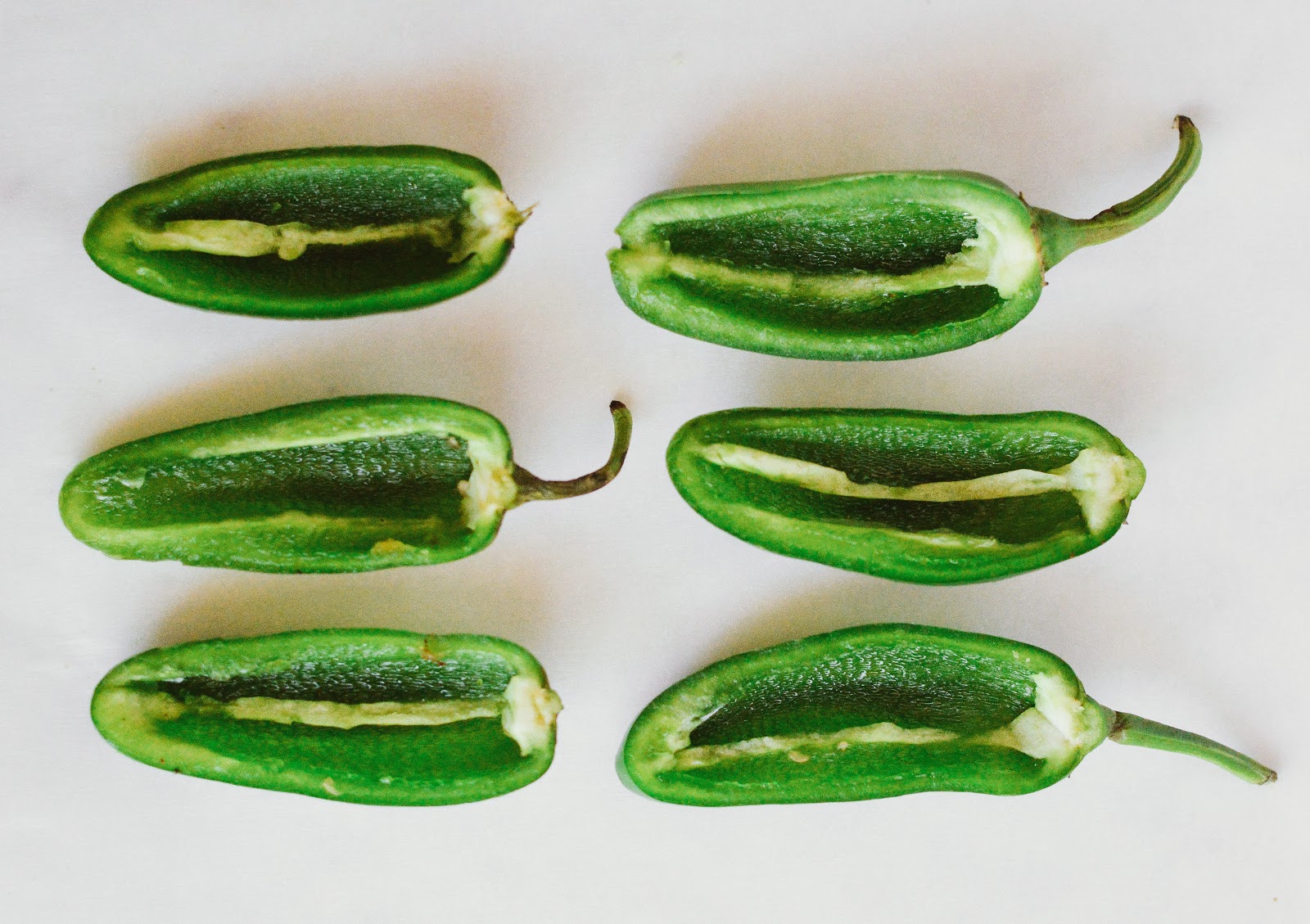 And if bacon wasn't enough meaty goodness for a deserving dad, we stuffed the insides of these spicy jalapenos with smoky sausage, turning a regular popper into a hearty bite.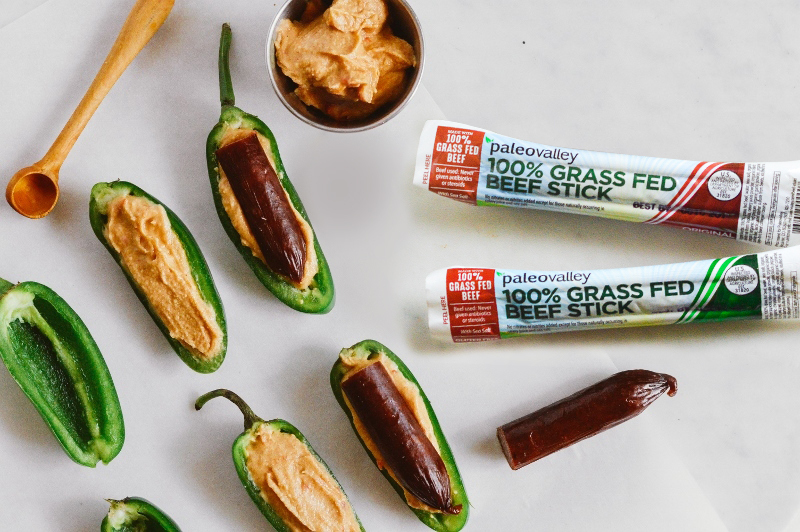 For the sausage, we used Paleovalley Grass Fed Beef Sticks, simply because they're loaded with just-of-the-grill flavor, and are pre-cooked so you get to spend more time with dad and less time in the kitchen this Father's Day.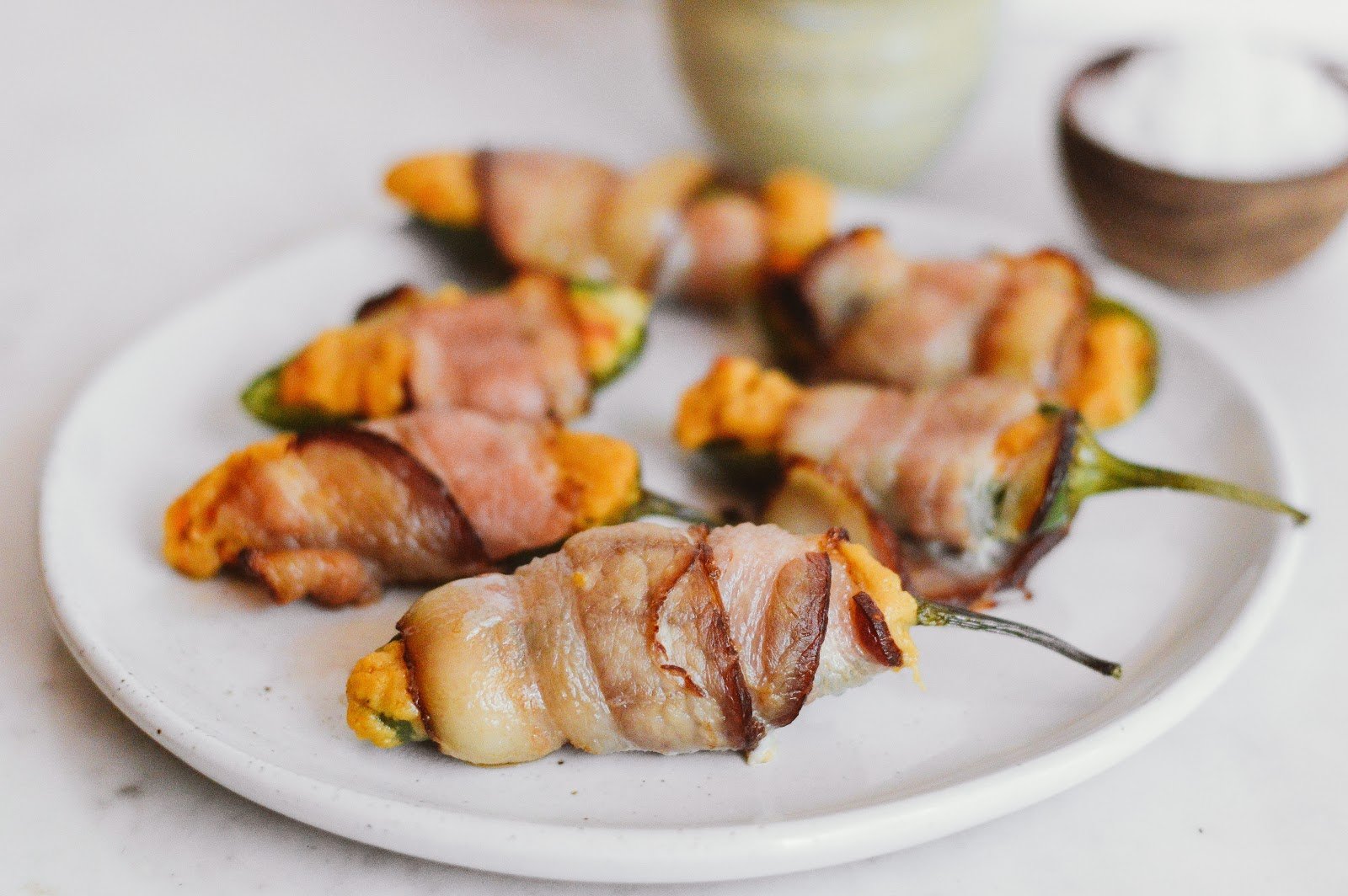 Be sure to wrap these with pastured bacon for an even healthier option.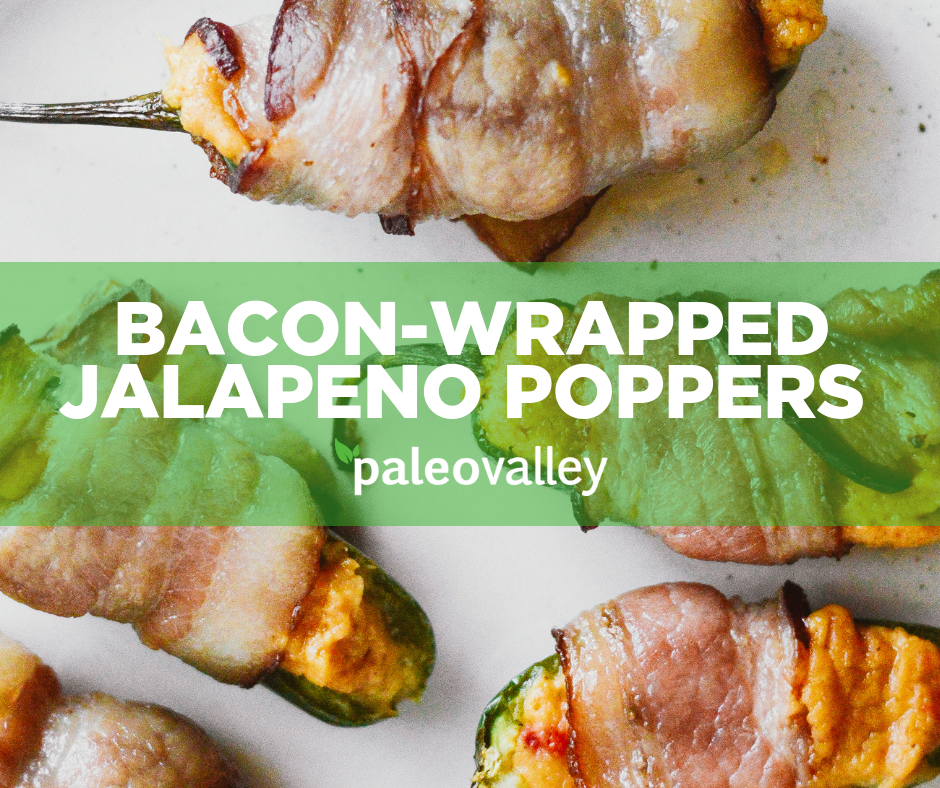 Bacon-Wrapped Jalapeno Poppers
Prep time: 15 minutes
Total time: 35 minutes
Serves: 24 poppers
Ingredients
1 cup cashews, soaked overnight
12 small jalapeno peppers (2-3")
12 slices pastured bacon, cut in half
2 Tbsp water
2 Tbsp lemon juice
1 Tbsp coconut aminos
1 garlic clove
¼ sliced red bell pepper
¼ red onion
1 Tbsp ground flaxseed
½ tsp smoked paprika
Equipment
Blender or food processor
Baking sheet
Toothpicks (optional)
Directions
To make the cashew cream, drain the soaked cashews and add all of the ingredients MINUS the jalapenos and bacon to a blender or food processor. Blend until smooth, then set aside.
Preheat your oven to 400ºF. Slice the jalapenos in half lengthwise and scoop out the interior and seeds.
Place a dollop of cashew cream into the cavities of each pepper.
Slice beef sticks in half once down the middle, then once again lengthwise, down each half. Set on top of the cashew cream in the center of the jalapeno.
Wrap the jalapeno gently with a slice of bacon.
Secure bacon with a toothpick, if using, and place on a baking sheet.
Bake for 20-25 minutes or until the bacon is crispy, then remove.
Serve warm.
These jalapeno poppers are stuffed with Paleovalley Beef Sticks, the perfect no-prep sausage. They're a great way to add flavor and high-quality protein to any meal. Or keep them on hand for an easy, on-the-go snack!

Click HERE to Try Paleovalley Grass Fed Beef Sticks RISK-FREE + SAVE up to 24% TODAY!