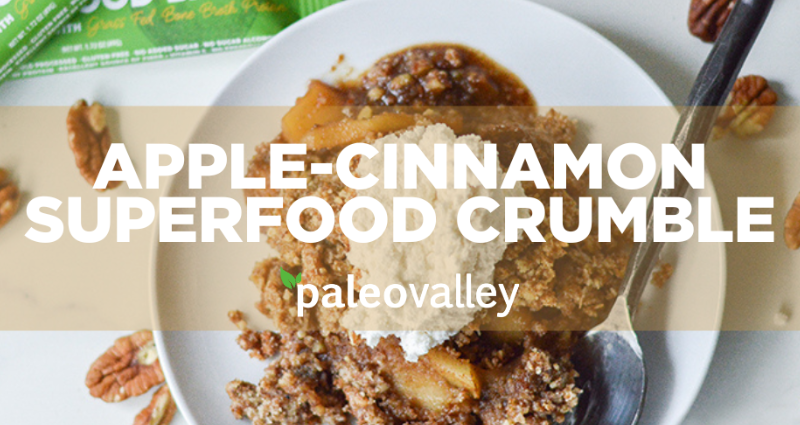 Apple-Cinnamon Superfood Crumble Recipe
Ever wonder what could make the iconic apple-cinnamon combo even better? How about a dash of superfoods?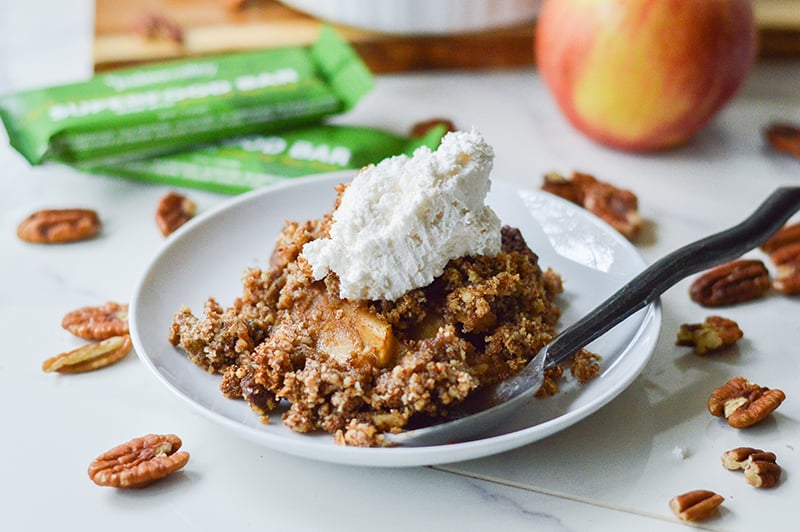 Now you can satisfy your sweet tooth and wellness goals in one go. This Apple-Cinnamon Crumble features Paleovalley Apple Cinnamon Superfood Bars as its star ingredient, packing each bite with 8+ nutrient-dense superfoods.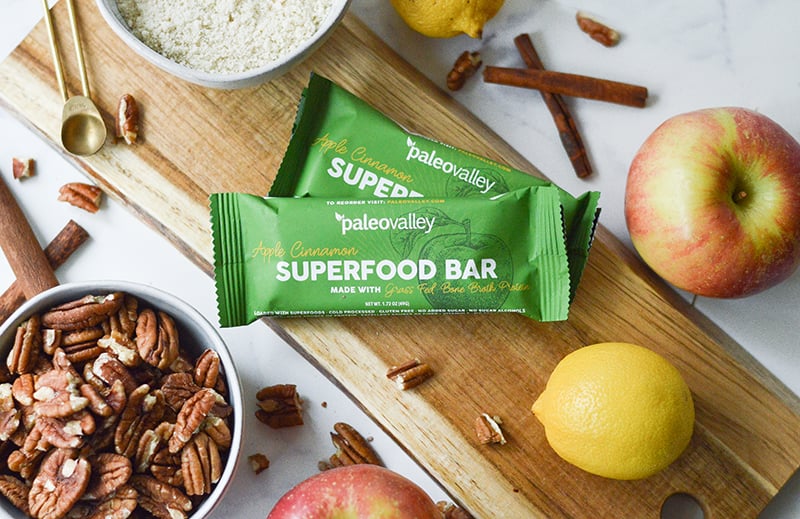 What makes this crumble truly special? The Superfood Bars are loaded with 100% Grass-Fed Bone Broth Protein and the top organic superfoods like acerola cherry, turmeric, spirulina, and more.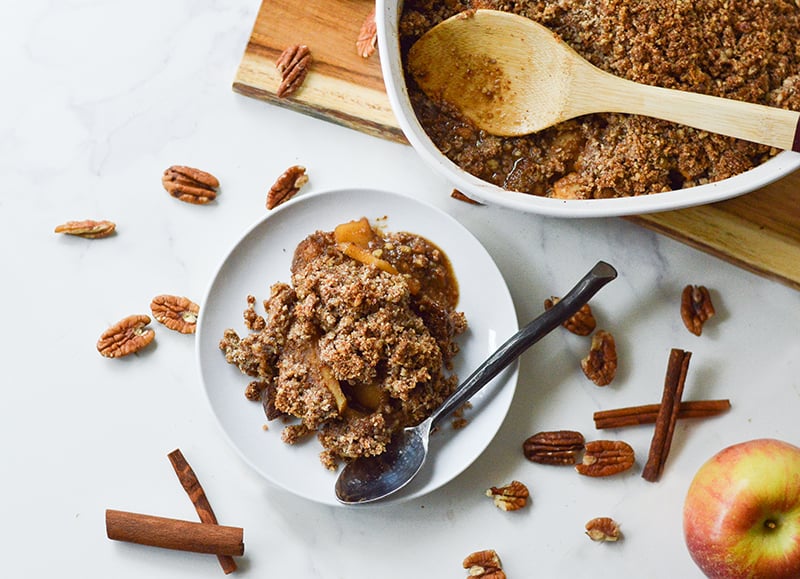 Plus, you can indulge without worry—there's zero added sugar, gluten, grains, or soy. The creamy base comes from organic cashew butter, while antioxidant-rich whole foods contribute to a flavor so delightful, even the little ones will be asking for seconds.
Apple-Cinnamon Superfood Crumble
Prep time: 20 minutes
Total time: 75 minutes
Serves: 6
Ingredients
Crumble Topping
½ cup finely ground almond flour
1 finely chopped Paleovalley Apple-Cinnamon Superfood Bar
⅓ cup coconut sugar
½ tsp sea salt
¼ tsp ground cinnamon
¼ tsp ground cardamom
5 Tbsp coconut oil, chilled
⅔ cup whole raw pecans
½ cup unsweetened coconut flakes
Apple Filling
2½ pounds apples peeled, cored, and sliced into ¼ inch wedges
2 Tbsp coconut sugar
2 tsp tapioca starch
½ tsp ground cinnamon
2 tsp finely grated lemon zest
2 Tbsp lemon juice
Optional: whipped coconut cream
Equipment
Food processor
Large mixing bowls
8-inch square or round baking pan
Directions
Crumble Topping
Add almond flour, coconut sugar, salt, cinnamon, and cardamom to a food processor.
Add in the chilled coconut oil. Pulse mixture 6 to 7 times or until it has a coarse texture (but before it is as thin as flour).

Add in pecans, chopped Paleovalley Apple-Cinnamon Superfood Bar, and coconut flakes. Pulse until mixture looks like wet sand combined with chunks of chopped nuts.
Transfer the topping to a bowl and chill in the fridge for at least 15 minutes.
Apple Filling
While the topping is chilling, heat oven to 350°F with the rack in the middle position.

Combine the apples, coconut sugar, tapioca, and cinnamon in a large bowl.
Add the lemon zest and juice and mix well with a spatula.

Transfer the apples to an 8-inch square or round baking pan.
Spread the apples into an even layer, then evenly distribute the chilled crisp topping atop the apples.

Bake for 35 to 45 minutes, or until the apples are easily pierced with a fork and the topping becomes a golden brown.

Cool for 10 minutes. Serve warm or at room temperature. Top with your favorite whipped coconut cream, if you desire.
Not only are Paleovalley Superfood Bars the perfect on-the-go snack, they also make a great addition to any dessert recipe. Packed with 8+ organic superfoods, these bars are healthy, delicious, and as convenient as it gets.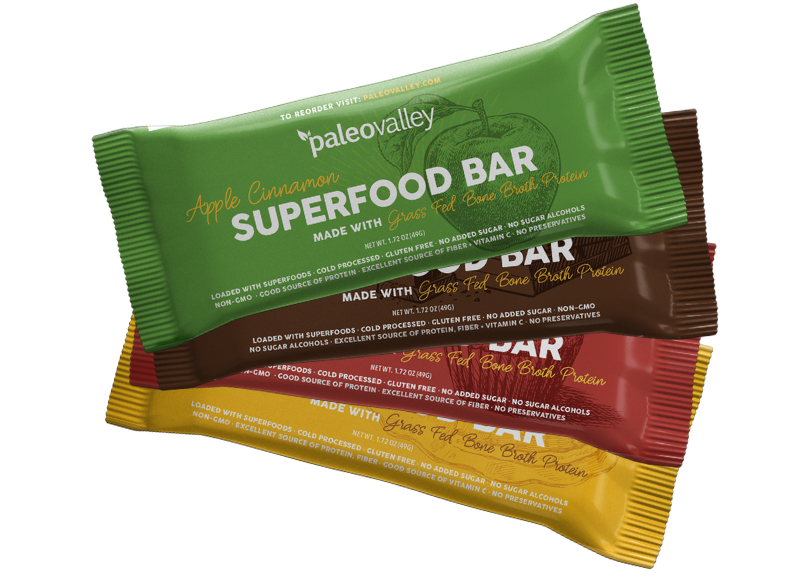 >>> Click HERE to Try Superfood Bars RISK-FREE + SAVE up to 20% TODAY!