Anti-Inflammatory Turmeric Cookie Recipe
Did you know that if you play your recipe cards right, you can mix up a batch of cookies that are not only reminiscent of a gingersnap, but are also 100% paleo AND anti-inflammatory?
….we refer to this as a snack win!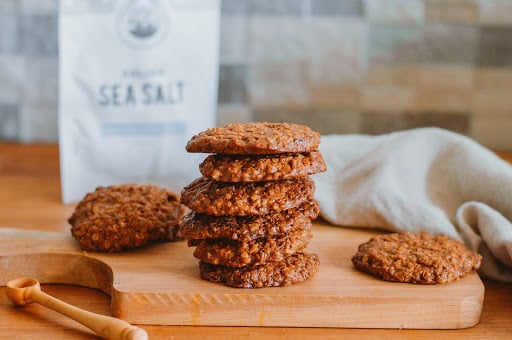 These cookies are layered with decadent coconut, sweet carrot, and a turmeric spice blend that has potent anti-inflammatory and antioxidant benefits.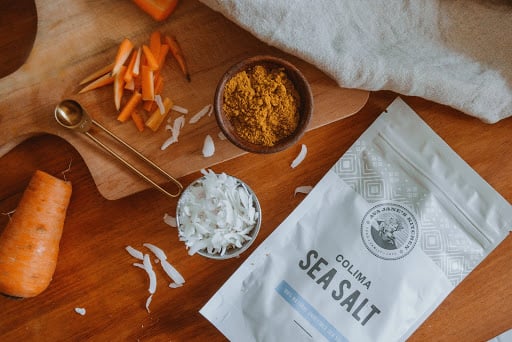 Research shows turmeric can help improve inflammatory conditions ranging from ulcerative colitis and irritable bowel disease to diabetes, and even cancer. [*]
Some studies also show turmeric supplements can be as or even more effective as prescription medications at reducing inflammation and pain. [*]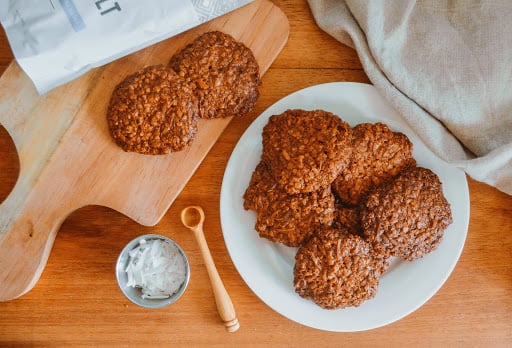 Traditionally, turmeric is often used in Asian dishes and spices, such as curries. However, it's mild taste combines well with many other flavors; even sweet ones like coconut and cinnamon.
In this recipe, you most likely won't taste it at all due to the sweet spices of ginger and cinnamon, but just because you can't taste it doesn't mean its benefits aren't there.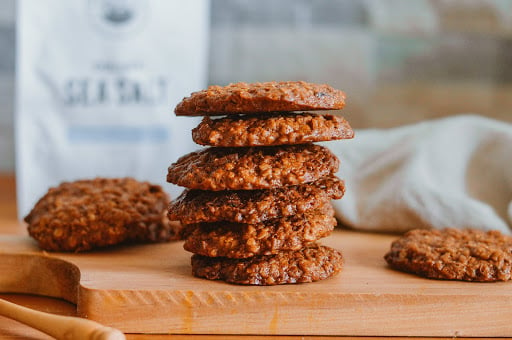 In the case of these cookies, perhaps there should be a new adage: "A turmeric cookie a day keeps the doctor away."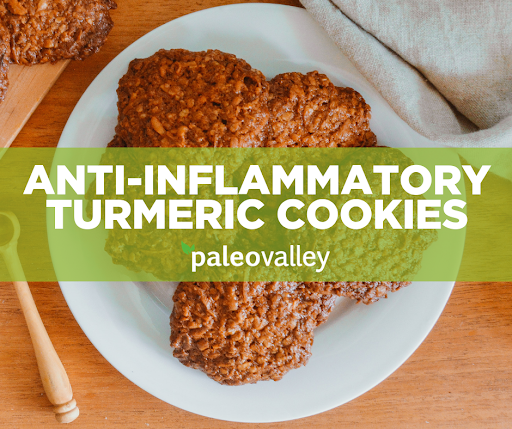 Anti-Inflammatory Turmeric Cookies
Prep time: 10 minutes
Total time: 20-25 minutes
Serves: 10-12 cookies
Ingredients:
Equipment:
Directions:
Preheat oven to 350ºF. Line a baking sheet with parchment paper.
Combine almond butter and coconut sugar in a large bowl.
Add vanilla and egg and combine further, then add turmeric, cinnamon, ginger, nutmeg, baking soda, salt, and black pepper.
Now add in shredded coconut, pecans, and carrots and mix thoroughly.
Scoop a tablespoon of dough onto the parchment paper and flatten with a spoon. Repeat until you have 10-12 cookies.
Bake for 10-12 minutes, or until the tops turn a rich golden brown.
Let cool, then serve.
If you're short on time, know you don't have to whip up a batch of these cookies to reap the anti-inflammatory benefits! We now offer concentrated turmeric capsules so you can beat inflammation anywhere.