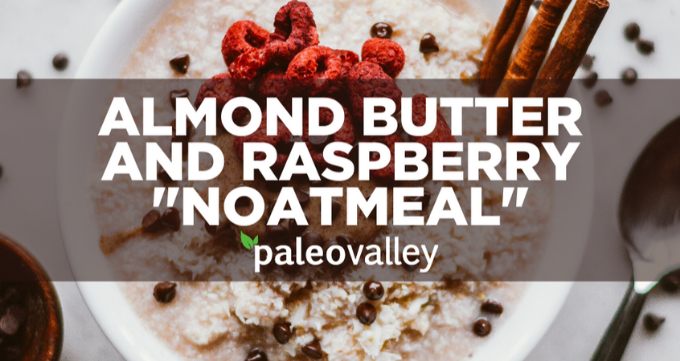 Almond Butter & Raspberry "NOatmeal" Recipe
If you were an oatmeal fan pre-paleo, you've probably gone through a withdrawal phase of craving that warm, creamy bowl of oats in the morning.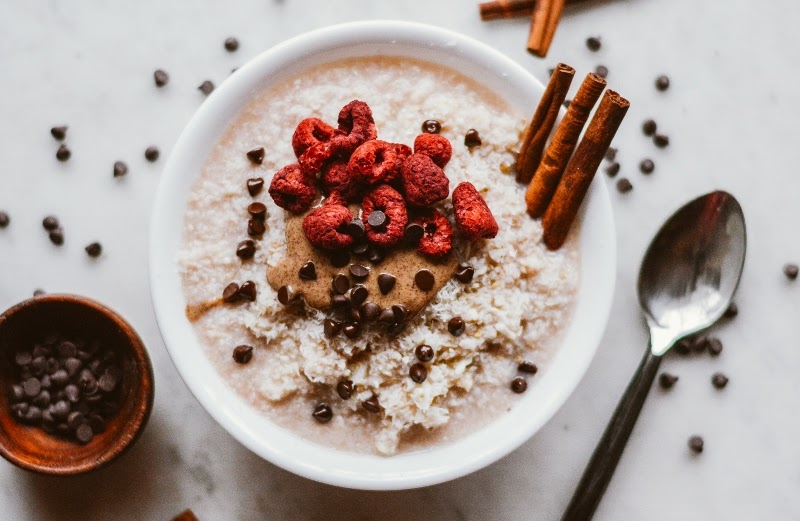 We've been there. There's nothing quite as satisfying as the slightly sweet and rich layers of oatmeal made thick with milk or cream. Which is why we're bringing it back … minus the oats.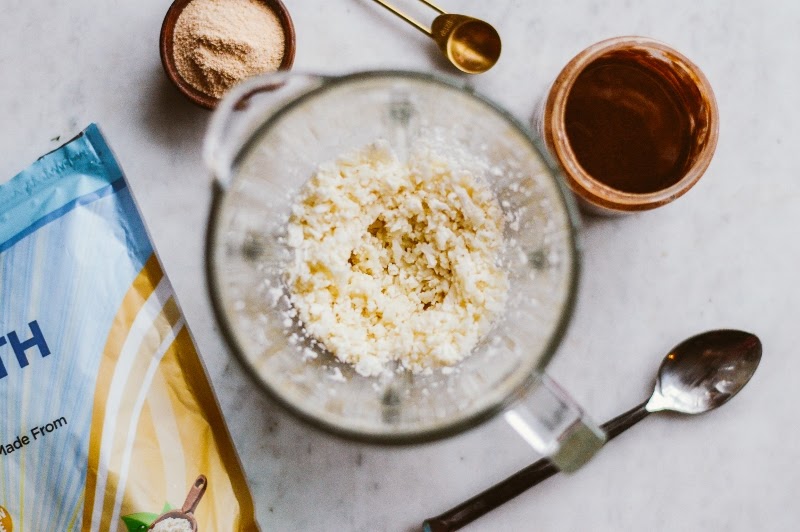 This "noatmeal" as we like to call it, substitutes cauliflower rice and coconut for the oats. The texture and taste are miraculously similar to the morning treat we love.
Coconut milk and hemp hearts also add a layer of creaminess reminiscent of full-fat milk or cream, while our Bone Broth Protein Powder adds thickness and a dose of immune-supporting collagen and amino-acids.
In essence, oatmeal post-paleo simply became upgraded to a low-carb superfood. Our opinion? Totally worth letting go of the oats.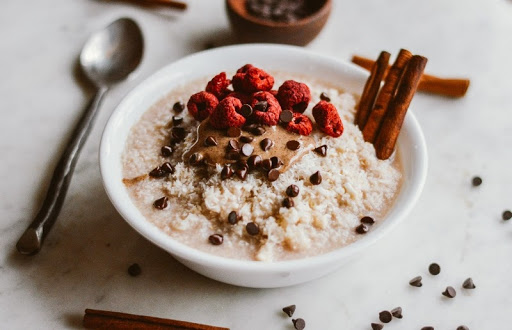 Whip up a batch for the family and pile on your favorite toppings for a filling, hearty breakfast that satisfies everyone.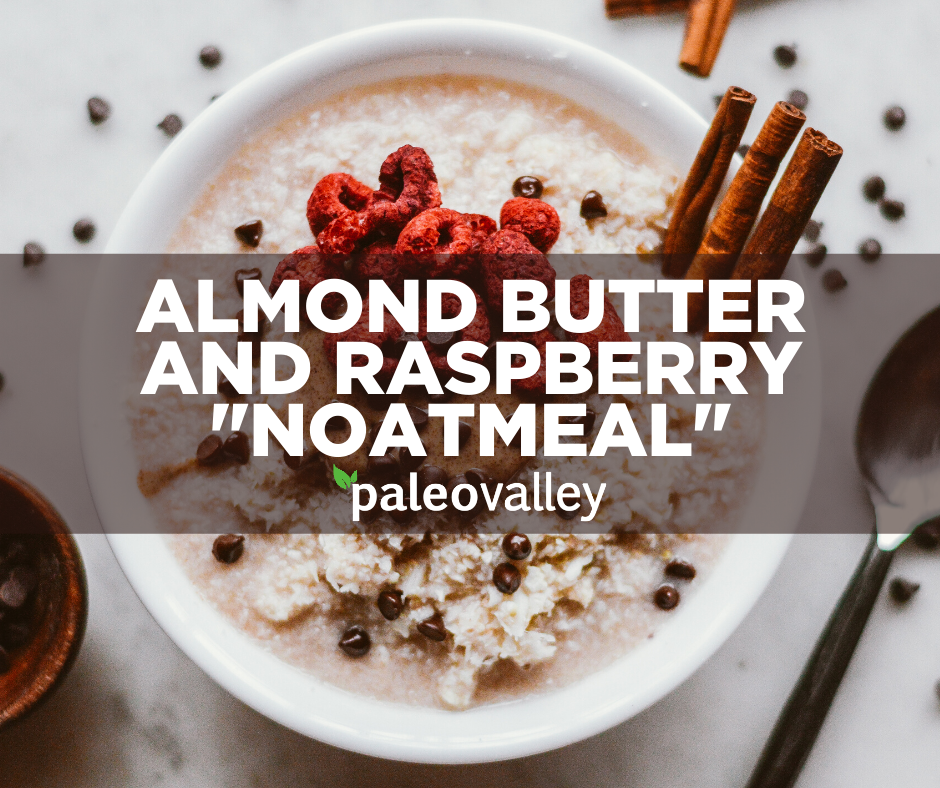 Almond Butter + Raspberry "NOatmeal"
Prep time: 5 minutes
Total time: 12-15 minutes
Serves: 2
Ingredients
2 scoops Paleovalley Bone Broth Protein
3 cups cauliflower rice
¼ cup flaked unsweetened coconut
¼ cup hemp hearts
1½ cups full-fat coconut milk
1 tsp cinnamon
2 Tbsp creamy almond butter
½ cup fresh raspberries
Pinch sea salt
Optional: organic chocolate chips for topping
Equipment
Directions
Add riced cauliflower, hemp hearts, coconut milk, cinnamon, Bone Broth Protein, and salt to your pan over medium heat. Stir thoroughly until the cauliflower softens, the Bone Broth Protein is fully combined, and the mixture thickens, about 10-12 minutes.
Add to bowls and top with almond butter, raspberries, shredded coconut, chocolate chips, or any other toppings you desire.
The Bone Broth Protein used in this recipe can also be added to smoothies, soups, and even baked goods for a dose of unflavored collagen and protein.