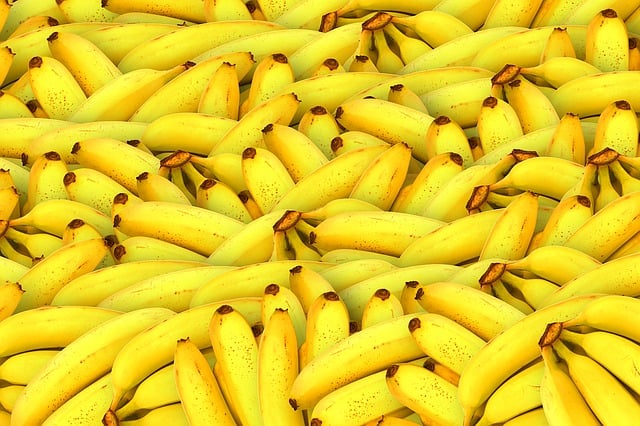 8 AIP Snacks You've Never Heard Of
AIP foods that are easy to grab on the go
The hardest part of any restricted diet is finding tasty, ingredient-compliant snacks for busy days. And the Autoimmune Paleo diet is one of the most restricted diets out there. It even has a laundry list of spices to avoid!
Don't worry, we've got your back with this list of simple snacks to have on hand in a pinch. There's one for nearly every craving - salty, sweet, or crunchy - and they're kid-friendly as well.
If you're not on an AIP diet? Don't feel left out. Every snack is Paleo-friendly and marked for keto compliance.
Enjoy!
Top 8 AIP-Friendly Snacks
1. Kale chips (keto).
These are super easy and cheap to make at home, so skip the store-bought bags, which tend to have a plethora of added flavorings. Simply tear or chop your kale into pieces, coat in olive or avocado oil, and bake at 350°F for 10-15 minutes. Salt to taste!
2. Tiger nuts.
Nuts and seeds are restricted on an AIP diet because they can be hard to digest. But most nutrition experts universally support the tiger nut as an AIP treat. These sweet, nutty nuggets aren't actually nuts at all, but tubers, making them super high in fiber and resistant starch.
3. Paleovalley Pastured Turkey Sticks (keto).
It's tough to find pre-packaged products that are AIP-compliant. Paleovalley Pasture-Raised Turkey Sticks aren't just AIP-friendly, they're packed with naturally-occurring probiotics and 100% free from harmful additives.
>>> You can grab some Pasture-Raised Turkey Sticks here for up to 30% off
4. Avocado (keto).
Avocado is the perfect fat-fueled snack for busy days - just pack a knife, a spoon, and some salt and you have a ready-made meal that will keep you full for hours.
5. Seaweed (keto).
You'll find these little packets in the snack aisle of any grocery store. Salty, crunchy, and nutrient-dense, seaweed isn't just tasty, it's packed with minerals, carotenoids, and even some omega-3 fats. All types of seaweed are welcome on AIP, just avoid spirulina and chlorella.
6. Berries (keto).
Organic berries are full of brain-boosting polyphenols and low in sugar. That makes them an AIP, Paleo, and keto friendly dessert. Serve with a bit of high fat coconut milk and cinnamon for a decadent treat or bag them up to go.
7. Cinnamon banana chips or tostones.
One of the easiest, yet most satisfying recipes on the planet. All you need is a banana or plantains, some coconut oil, and cinnamon. Simply heat up a pan on medium, melt about a tbsp. of coconut oil, then gently fry up your banana or plantain. Sprinkle cinnamon and serve!
8. Steamed veggies with AIP spices.
Bake a mixture of asparagus, squash, sweet potatoes, and cruciferous veggies like cabbage and broccoli in garlic, onion, salt, and turmeric. Finish with a squeeze of lemon and enjoy!
I keep Paleovalley Pasture-Raised Turkey Sticks all over my house and in the car. They're not just AIP-friendly, they're kid-friendly, delicious, and full of gut-healing probiotics.
We started Paleovalley to provide you with nutrient-dense food you don't have to think about. And you can try anything in the store totally risk-free. 😊
>>> Get up to 30% off your order of naturally-fermented Pasture-Raised Turkey Sticks