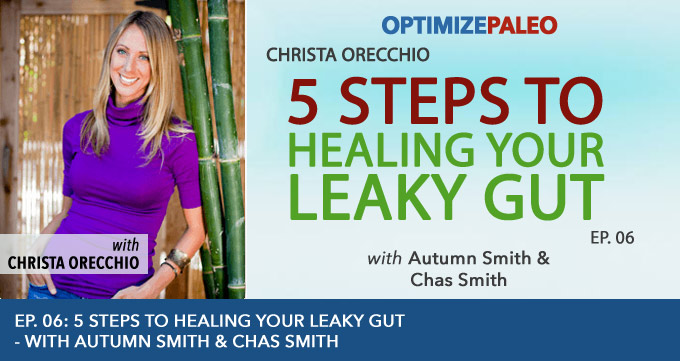 EP. 06: 5 Steps To Healing Your Leaky Gut With Christa Orecchio
The Answer Is Finally Here!
IN THIS EPISODE:
In today's episode, Christa Orecchio, clinical and holistic nutritionist, founder of thewholejourney.com and co-host of a nationally syndicated health talk show called "The Randy and Christa Show: News that Makes you Healthier", discusses everything you need to know about one of today's most talked about health issues: leaky gut. You'll learn exactly what leaky gut is and why it's become an epidemic. We also cover cutting-edge information about how gut bacteria communicate and all about her Gut Thrive in 5 protocol which has helped thousands fix their lingering gut issues. Christa is not only a leaky gut expert but she's also breaks down the intricacies of complex health issues in easily understandable ways. Do yourself (and your gut) a favor and don't miss out!
SHOW NOTES:
Click the link below to check out Christa Orecchio's Amazing 5 Step Gut Healing Protocol:
http://www.gutthrivein5.com/?ref=11
Thanks for listening!
Thanks so much for joining us this week. Have some feedback you'd like to share or a question you'd like to ask? Leave a note in the comment section below!
If you enjoyed this episode, please share it using the social media buttons you see in this post.
Also, we'd love it if you would leave an honest review for The Optimize Paleo Podcast on iTunes! Ratings and reviews are super helpful and greatly appreciated as it helps us expose this show to a wider audience and spread this information to more people who need to hear it. We read every review so we look forward to hearing from you!
And finally, don't forget to subscribe to the show on iTunes to get automatic updates…see you next time!
Click the button below to subscribe on iTunes: