"Our Recipe Book
Gives You 143 Healthy, Delicious, Nutrient-Dense, Fat-Burning, Paleo Recipes That You Will Love!"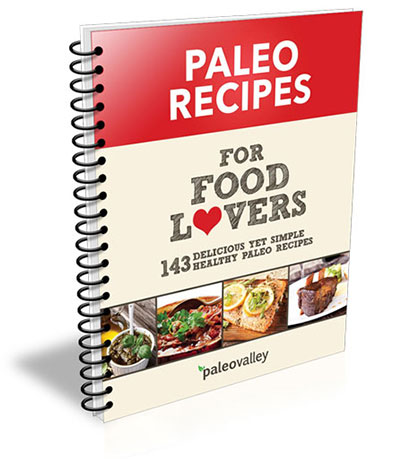 Give these recipes a try and just watch how fast the weight falls off, your energy increases, and you jumpstart your immune system!
143 delicious, fat burning, step-by-step paleo recipes
This book contains nutrient-dense, delicious, easy paleo recipes
Improve your health faster and easier with this amazing recipe book
Save time and money knowing exactly what foods to eat and how to cook healthy and delicious paleo meals
Includes intro to the paleo diet, paleo food lists, and more
Here are just a few of the potentially life-changing benefits you may experience as a result of eating a healthy paleo diet:
1

Increased energy - the paleo diet eliminates foods that cause blood sugar instability which means that you will have more stable and consistent energy throughout the day

2

Fat burning power - when your blood sugar is elevated it causes your body to secrete insulin which helps to take the sugar out of your bloodstream and into your cells to be used as fuel. Insulin is a "storage hormone" meaning that when it is spiked you CANNOT burn fat. The paleo diet will help you to control your insulin so you can start burning fat.

3

Improved gut health - the gut is where 80% of your immune system is housed so it is vitally important that you keep it healthy and happy. By adding certain foods and eliminating other harmful foods your gut health can finally get back to doing its important job of keeping you healthy.

4

More sound sleep - when you are eating a healthy diet and nutrient dense foods it will help toregulate your hormone production. A common benefit that many people notice when starting a paleo diet is that they sleep like babies

5

Reduced inflammation and joint pain - inflammation is often considered the #1 cause of almost all major diseases. You'll discover which foods to eliminate which are the major causes of inflammation.

6

Improved immune function - eliminating certain foods that cause inflammation and destroy gut health can do wonders for your overall immune function. The paleo diet promotes a nutrient dense diet which gives your body the building blocks it needs to function at its highest potential.

7

Slowing of the aging process - by eliminating foods that cause inflammation and free-radical production you can begin lessening the effects of the aging process. And adding foods rich in nutrients and antioxidants will help to stop these free-radicals in their tracks.
And much, much more...
Here's What People Are Saying:
"These recipes are awesome..."
"I love to cook, and I loved the challenge of turning my favorite recipes 'Paleo-friendly!' These recipes are awesome, and they are some of our favorites now! Thanks for teaching me that 'clean eating' can equal a better, healthier, & happier life!"

~ Sharon Muthu
"I am now a believer in this 'diet' "
"This might sound cheesy but paleo has changed my life and my way of thinking about food. I am now a believer in this "diet." You have changed my life...for real!"

~ Carol-Beth Haynes (lost 10 pounds in 31 days)
"All my digestion issues have disappeared"
"By having the recipes to center me I was able to focus my diet…and get past my addictions to "filling" foods. Almost all of my digestion issues have disappeared. These recipes will now be a permanent part of my life! Thank you!"

~ Annie Jiminez
The Paleo Recipes For Food Lovers Book
At Paleovalley we believe that eating healthy does not mean that you can't love what you eat. With the right recipes you can eat incredibly healthy and absolutely LOVE the foods you eat at the same time.
143 delicious, fat burning, step-by-step paleo recipes.
This book contains nutrient-dense, delicious, easy paleo recipes.
Improve your health faster and easier with this amazing recipe book.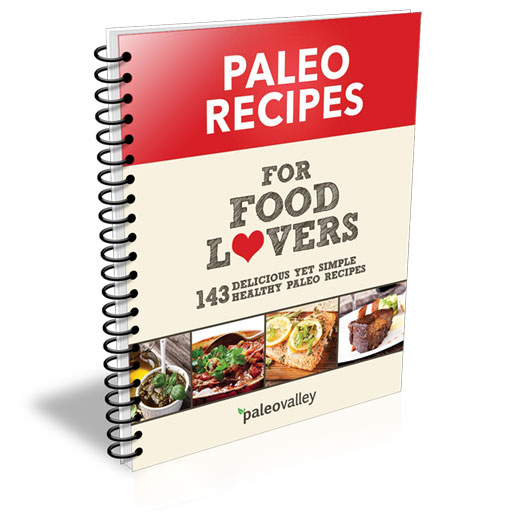 Plus, As An Optional Bonus
Get Results Faster and Easier While Enjoying A FREE One-Month Trial Membership To Paleo Life
As an added optional bonus we want to give you a free trial membership to Paleo Life when you get our Paleo Recipes For Food Lovers Book. This membership is designed to get you results faster and easier. It includes:
Daily Paleo Meal Plans
As a part of your Paleo Life membership, you get daily paleo meal plans to keep you on track and give you ideas of what to eat for your health to truly thrive.
Get 30 days of daily paleo meal plans so you have ideas, recipes, snacks, and meals to turn to without any confusion or wondering what you are going to eat.
Healthy meal and snack ideas that will give you a proper ratio of healthy, nutrient dense proteins, fats, and carbs.
Daily featured recipes so you have something healthy, nutrient-dense, and delicious to try every day - your tastebuds will love the paleo diet.
Learn which foods you should avoid at all costs that are causing disease, inflammation, weight gain, and even promoting cancer cell growth.
And much, much more...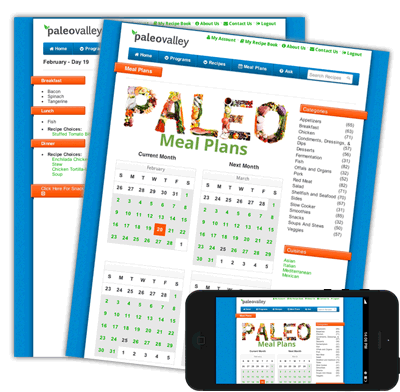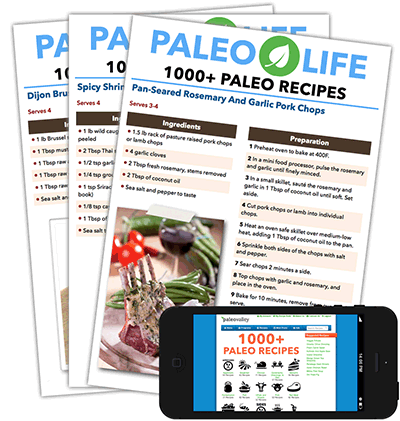 Also included with your free trial to Paleo Life is our huge, delicious collection of over 1000 paleo recipes.
Over 1000 delicious paleo recipes.
Easily search for amazing paleo recipes by categories from soups to sides to chicken to seafood and much more.
The most delicious, nutrient-dense, health promoting, fat burning collection of recipes on the planet.
Learn which foods you should avoid at all costs that are causing disease, inflammation, weight gain, and even promoting cancer cell growth.
And much, much more...
Daily HD Fitness Videos
Also included inside the interactive Paleo Life member's area with superstar fitness trainer Autumn Fladmo-Smith.
Daily workout videos to take your fitness, health, and fat-burning to the next level.
Fitness workouts designed so that you can do them right from home with two levels - beginner and intermediate.
Resistance workout videos, cardio workouts, and various yoga classes so you can change up your routine and keep the results coming.
The fastest way to burn fat when coupled with the paleo diet.
And much, much more...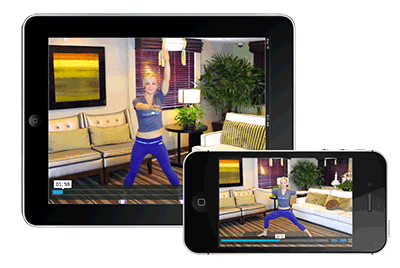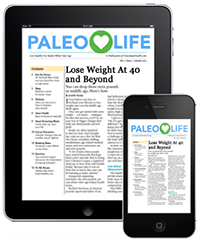 Better Results and Better Health Month-After-Month With The Paleo Life Health Newsletter
You'll get our latest health and nutrition information every month so you can keep seeing amazing results and break through any plateaus.
Simple-to-understand so that you can take these health tips and easily apply it to your busy life.

FREE 2-3 Day Shipping on all future Paleovalley nutritional products!
FREE shipping on each and every future food/supplement order placed on paleovalley.com. How is that for fair?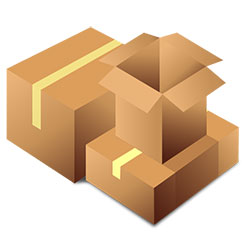 And remember, you are under NO obligation to continue with Paleo Life.
IMPORTANT NOTE: Your trial to Paleo Life comes with convenient automatic renewal. This means no chance of interrupted service. Unless you cancel, your subscription will renew automatically and your credit/debit card on file will be charged just $2.99 a week, billed quarterly (every 3 months). If you want to cancel, just send us an email at support[at]paleovalley.com within 30 days, and you will not be charged. You may also easily cancel inside the member's area with just one click on the "My Account" page. Please remember there is no risk, because you can cancel at any time.
Why Is The Book So Inexpensive?
(just pay $9.95 + S/H)
1

We want as many people as possible to experience the benefits of the paleo diet. The paleo diet has made such an amazing difference in our lives we want to share it with as many people as we possibly can.

2

Our goal is to help change the health and lives of 100 million people worldwide. The paleo diet has the power to help you lose weight but it is also about overall vibrant health. We want you to give it a try so you can see the benefits for yourself first hand.
Our hope is that you'll love it and this will be the last "diet" you ever have to try.
Paleovalley was started with the goal to help change the lives and health of 100 million people worldwide and, in order to reach that goal, we have to think outside of the box!
We are fed up with huge food companies getting rich, marketing their products as healthy, when they are actually quite the opposite and, as a society, we are getting sicker by the day.
We 100% Guarantee you'll love this book and or we'll refund you in full and let you keep the book anyway.
That's right. You don't even have to send anything back. Just email us within 60 days and we'll give you back your $9.95 with no questions asked.
You can also easily cancel your free Paleo Life subscription at anytime within our member's area. All we ask is that you try us out.
How is that for fair?
Simply Click The Button Below to Get:

Yes!

Please add the FREE 1-Month Trial of Paleo Life to my order. I know that I will be able to easily cancel at anytime and not be charged.